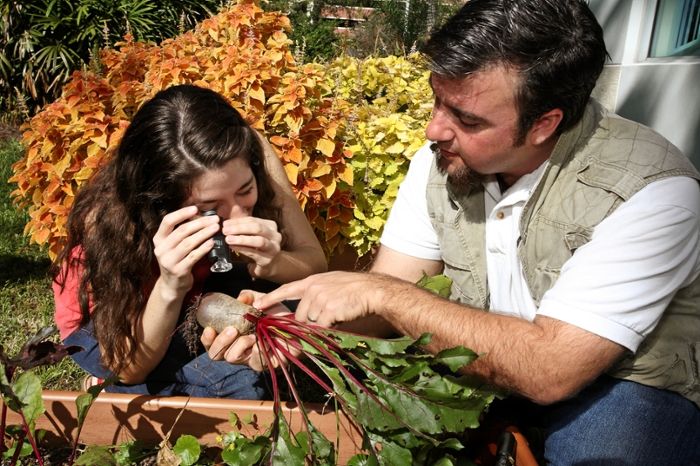 A Seamless Transition – New Transfer Agreement Gives Environmental Science Students an Easy Path to a Master's Degree
News

| 07 December 2021 | 1 min read
Broward College's mission to "transform lives and enrich our diverse community through academic excellence, innovation, and meaningful career opportunities" is highlighted by the College's new agreement with the University of West Florida (UWF) designed for our Environmental Science students.
The first of its kind for the College, the 4+1 Bachelor of Science/Master of Science program in Environmental Science will allow students enrolled in the bachelor's program with the Physical Science track a smooth transfer into the non-thesis, one-year master's program at UWF. Through this agreement, Broward College students will experience several benefits, including:
Guaranteed admission
Waived application fee
Class options (in-person, remote, or online)
Letters of recommendations will not be required
GRE is not required
Advance Your Career
Students are eligible for automatic admission into UWF should they meet the following requirements:
Hold a bachelor's from Broward College Environmental Science-Physical Science track.
Have earned a cumulative Grade Point Average of 3.0 when completing the Bachelor of Applied Science program.
Completed six semester credit hours of graduate-level courses in environmental science (GEO, EVR, EVS, or GIS prefix) at UWF with at least a B grade.
Follow the Path
The Environmental Science bachelor's at Broward College is a limited access program with four different tracks, including Biosecurity, Biosecurity with teaching focus, Physical Science, and Physical Science with a teaching focus. Students may apply to the bachelor's program after completing an Associate of Arts or Associate of Science degree and some prerequisite courses.
The Physical Science track of the Environmental Science bachelor's degree at Broward College focuses on geology, hydrogeology, oceanography, and additional aspects of Environmental Science that pivot on non-living matter.
A Rewarding Profession
According to the U.S. Bureau of Labor Statistics, Environmental Scientists with a bachelor's degree can earn an average pay of $73,000 a year. The field is expected to grow by eight percent through 2030. For Physical Scientists, the median salary goes up to an average of $83,250, making professionals in this track the highest paid within the field. Those who further their education with a master's can earn easily earn more than $110,000 a year.
Broward College is expected to begin the 4+1 program with UWF by Fall 2022. For more information on the program, you can visit
broward.edu/environmentalscience
or contact Dr. David Serrano, the program manager, at dserrano@broward.edu.
students
Bachelor Degree
Broward College Students