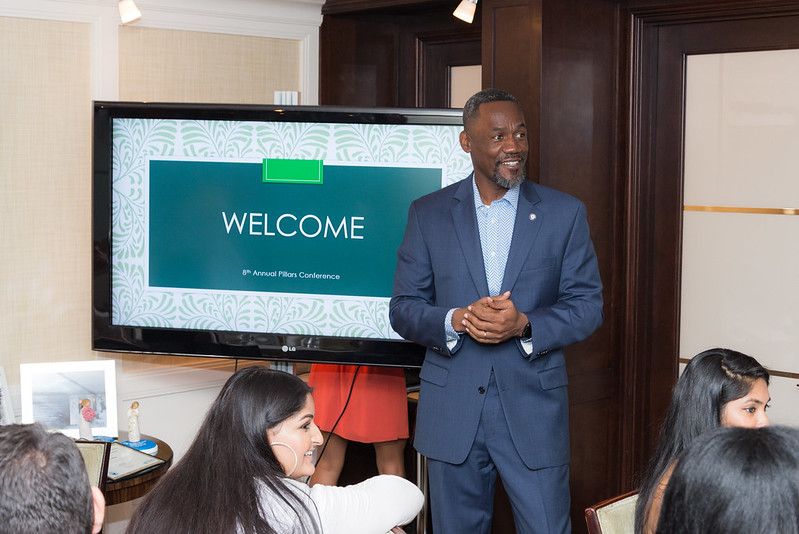 Building a Legacy – Dr. Lulrick Balzora Explains the Significance of Strong Role Models
People

| 22 February 2022 | 2 min read
In honor of Black History Month, we are taking the opportunity to highlight and celebrate the contributions of our very own faculty and staff members, many of whom have dedicated decades of their lives to Broward College and its students.
Dr. Lulrick Balzora currently serves as dean of the Social Behavioral Sciences and Human Services pathway has been a part of this institution since 2002 when he first started teaching world religion and history. Before joining Broward College, Dr. Balzora had served as a Baptist Chaplain in the Navy, a position he held both actively and in the reserves for over 25 years.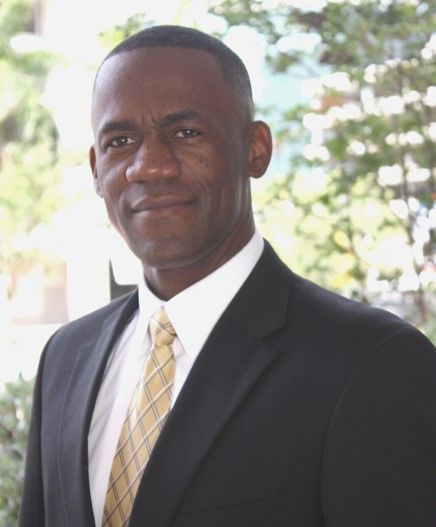 Dr. Balzora has been married for 25 years and has two sons. A native of Haiti, Dr. Balzora moved to South Carolina in 1973. He developed his interest in higher education after obtaining his master's degree in history from Southeastern Louisiana University, then moving to South Florida shortly before joining the College.
As an honors College coordinator at the College, Dr. Balzora noticed the lack of African American males in the program, which inspired him to pursue his Ph.D. and focus his research on African American Male awareness and participation in Honors programs. "The concept of reputation is very important among our young people as it also is the aspect of personal interest," he explains. "And my research showed that a lot of young people struggled with the idea of becoming someone society can look up to."
Dr. Balzora is also an active participant in the community, serving as a board member of several organizations. Among them,  E.L.I.T.E. Foundation, a non-profit anti-human trafficking organization where he is a trustee; The Bourgainvilla House, a non-profit that supports children, adolescents, and young adults struggling with behavioral health and substance abuse issues through therapy; and Heart Hands and Feet, a non-profit that helps universities in Haiti and schools in Panama.
The Value of History and Representation
Dr. Balzora believes that there are several ways to inspire Black youths to rise to their potential and that Black History Month plays a vital role in that.
"There are expectations, especially during BHM, for young Black people, that can be affected by reading the history of the heroes of the past," he says. "I think the more they read them, the more they know about the past, the more they are inspired, and the more they gain confidence in themselves, and the roles they can play in creating their own history."
For him, community role models are also crucial in inspiring younger generations. "I think it is imperative for people from our community who have been successful and have reached important positions to be accessible. It's important to show younger people that successful people are real people, with real stories, who faced real adversities and came out on the other side and became household names, with strong legacies, and a source of inspiration for many."
Contributing to the Efforts
At Broward College, Dr. Balzora has made sure that he contributes to ever-growing inclusion efforts and creates opportunities for our students. He developed the Professional Enhancement Program (PEP), which allows students a one-on-one mentoring relationship with faculty members, and former students. Through PEP, students can build leadership skills, as well as create personal and professional connections.
In addition to PEP, Dr. Balzora remains a strong supporter of other college initiatives and programs that promote student success, such as the Minority Male Initiative (MMI) and the Honors College.
Black History Month 2022 focuses on Black Health and Wellness and celebrates the contributions of Black scholars and medical practitioners. Learn how Broward College is celebrating
here
. 
Broward College Employees