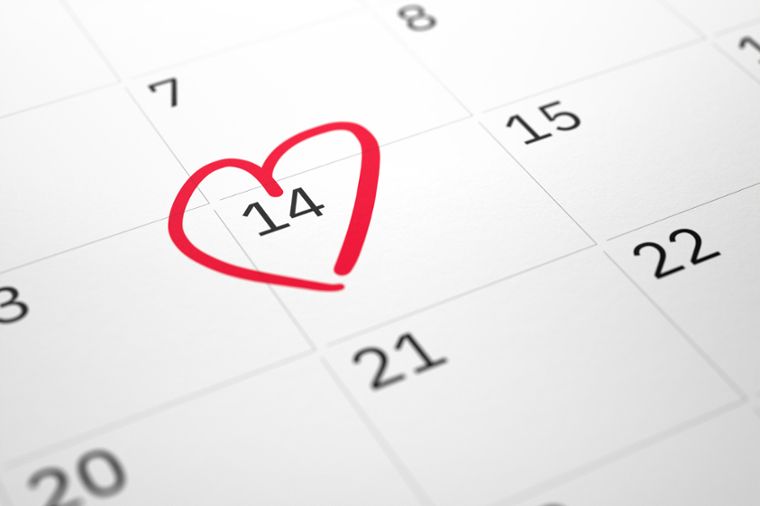 Dealing with Loneliness, Loss, and Grief on Valentine's Day – Tips from an Expert
Events

| 14 February 2022 | 3 min read
For many, Valentine's Day means celebrating love and the special people in our lives. Stores and shops display all the ideal gifts for the occasion, and social media portrays words and images of celebration.
 But for many people, Valentine's Day will never be the same and has been altered forever. In our South Florida community, people are still trying to cope with the Marjory Stoneman Douglas shooting four years ago, in which 17 people, including students and staff, were killed and others injured. Add to that dealing with a pandemic for the past two years and the challenges brought with it.
So how do you cope with sadness on Valentine's Day? We sat down with Dr. Lisa Elsinger, associate director, Workplace Wellness at Broward College, whose expertise in mental health provides insight into dealing with our feelings and mental health and wellness on days like today.
Acknowledge your Feelings
"We assume that most people are happily celebrating Valentine's Day with loved ones," says Dr. Elsinger. "While many are, others are trying to give the appearance of being happy when they are struggling inside. We need to be able to acknowledge our sorrow to ourselves rather than try to stifle it. Using the day to remind ourselves of any positive aspects of our lives, whether it's our health, rewarding aspects of our work, friendships, our creative pursuits and hobbies, nature, the arts, etc., can serve as mood enhancers for the day."
Dr. Elsinger also urges us to be mindful of how our mind works. She explains that it's normal for the mind to dwell and contemplate, often magnifying our feelings of sadness and loneliness. Additionally, while she acknowledges that it is a challenge to keep pulling ourselves out of negative thoughts, she guarantees it is a worthwhile effort that sets us up to become stronger every day.
Dealing with Loss
Many people are also dealing with grief and loss today as we commemorate the anniversary of the Marjory Stoneman Douglas shooting, while the death toll from the COVID-19 has left a void with the loss of loved ones for others. Dr. Elsinger recommends focusing on positive memories for those finding it hard to cope.
"Losing a loved one is life-changing. The grief can be overwhelming, but we just have to experience it, feel it, and try not to let it consume our every waking moment," she says. "Over time, we become better at dealing with a loss, as the initial shock, despair, and mourning diminish. We hold our lost loved ones in our hearts and minds. Thinking about how each person has enriched our life is a way to reminisce and feel gratitude for having had them, even though their lives were shortened."
 Mindfulness to Cope
Overall, regardless of the challenges and obstacles you may face, Dr. Elsinger stresses the importance of being mindful. She encourages everyone to take the time to find something we are grateful for, even if it's just a few minutes of the day. "I find that it is the small moments of mindfulness that add up to making a good day, even on stressful days," she says. "Finding something to be grateful for keeps the mind attuned to what we have rather than defaulting to what we don't have."
"It's important for people to ask themselves what they enjoy, what makes them feel calm and focused, and then try to integrate moments into each day that nourish the body, mind, and spirit," she adds.
If you or anyone you know is struggling mentally, Broward College offers resources to students. You can learn more about Henderson Student Counseling Resources
here
. Employees and their household members can receive assistance through the Employee Assistance Program available at no cost through CIGNA. And for residents in our community, help is available 24/7 through
211 Broward
, the live, comprehensive helpline that provides crisis, health, and human services support while also connecting people to resources in the community. 
students
Empowerment
Local Residents
Broward College Employees
Broward College Students
Service
Student Support