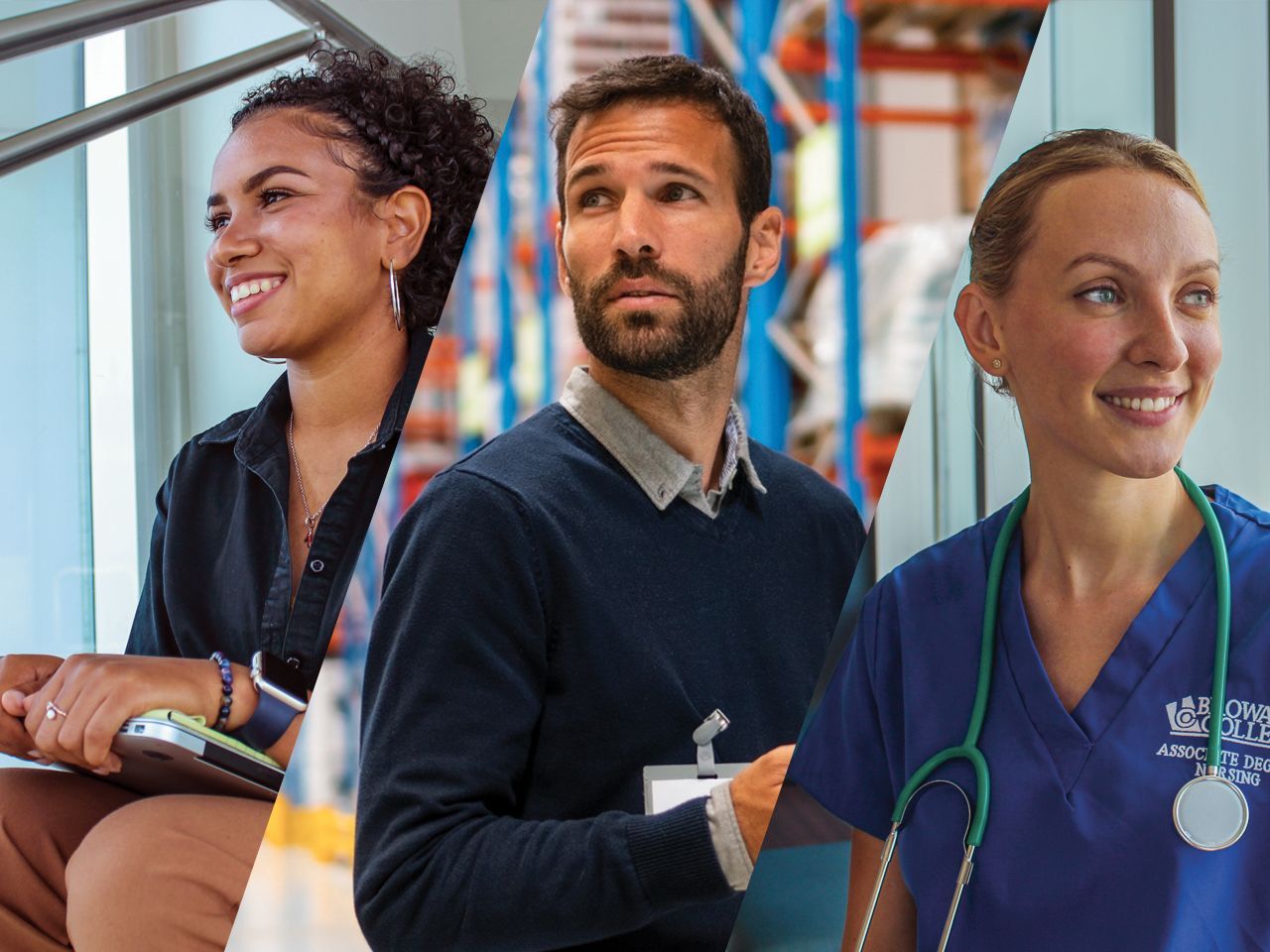 Shaping your Career: Jobs that are Dominating in 2022
People

| 23 March 2022 | 2 min read
New career paths for everyone
Despite the destabilizing effect of the coronavirus pandemic on sections of the economy, many industries have continued to experience growth over the past two years, and the labor market has seen a change in the most in-demand jobs.
A mix of occupations has emerged, and the demand for workers in high-wage occupations has increased. LinkedIn's February 2022 Workforce Report lists health care, construction and transportation logistics as the top-hiring industries. Information technology also continues to be a growing field. IT areas such as cyber security, artificial intelligence, spatial computing and virtual reality are growing exponentially.
Health Care – An Essential Priority
Health care careers continue to dominate the workforce as one of the highest-ranking jobs for growth and pay. Healthcare professionals have played a pivotal role through the emergence of the pandemic, and they continue to be essential in the workforce.
According to the U.S. Bureau of Labor Statistics, registered nurses ranked among the top ten Most New Jobs, with a median pay of $75,330. Likewise, there are many other jobs within this field that are in high demand, including but not limited to physical and respiratory therapists, medical services managers and dental assistants and hygienists.
Information Technology – Innovation at our Fingertips
Technology is becoming more accessible than ever. From artificial intelligence to spatial computing and virtual reality, advancements in technology have made cybersecurity, computer systems analytics and data science some of the most sought-after job fields for 2022.  
According to the U.S. Bureau of Labor Statistics, software development jobs will grow 22 percent between 2020 and 2030. The average salary is $103,000 and has a projected job growth rate of 32 percent annually. JavaScript developers will also take part in the 2020s workforce as the career path will see job growth of 25 percent and an average $83,000 annual salary.
Engineering – Hottest Career Path
According to LinkedIn, 13 of the 15 hottest jobs today are related to the tech field, and most are in the areas of computer engineering. Topping the list is Artificial Intelligence Specialist. Data from the U.S. Bureau of Labor Statistics shows that average wages in the field range from $100,000 to $150,000, and the industry has seen job growth of 74 percent over the past five years.
Among the other hot jobs projected are robotics engineers, with starting salaries at $85,000; full-stack engineers, earning around $82,000; site reliability engineers, with wages averaging $130,000; data engineers, who can earn $100,000; and cloud engineers, making around the same $100,000, complete the list for the 2020s.
Supply Chain and Logistics – Sourcing and Delivering Strategically
Logistics and supply chain professionals connect businesses around the world, and there are hundreds of new opportunities in this field. According to LinkedIn, Transportation and Logistics is one of the industries with the highest month-to-month hiring shift increases in January (13.6 percent).
A variety of jobs are available in this industry. Logistician, for example, is a popular career choice with many areas of specialization varying from analytics to management. Additionally, logisticians have the chance to work with technology and learn how to use different devices and apps, allowing them to stay current with technological advances.
Whichever career path interests you as you think about your future. Broward College has the programs to get you there. Earning a short-term certificate or a two-year associate's degree from the College will help you qualify for in-demand careers. Explore the opportunities available in engineering, IT and health science at Broward College.
Workforce Education
Rapid Credentials
Job Opportunities