Six Broward College Students Recognized on 2022 All-Florida Academic Team
Press Releases

| 30 March 2022 | 1 min read
FORT LAUDERDALE, FLA. (March 30, 2022) – Six Broward College students are among the 144 students recognized as 2022 All-Florida Academic Team winners announced by the Florida College System. The All-Florida Academic Team commends outstanding students across the state for their academic achievements, leadership skills and service to the community. Each year, Broward College nominates exceptional students to the competition sponsored by the Phi Theta Kappa International Honor Society.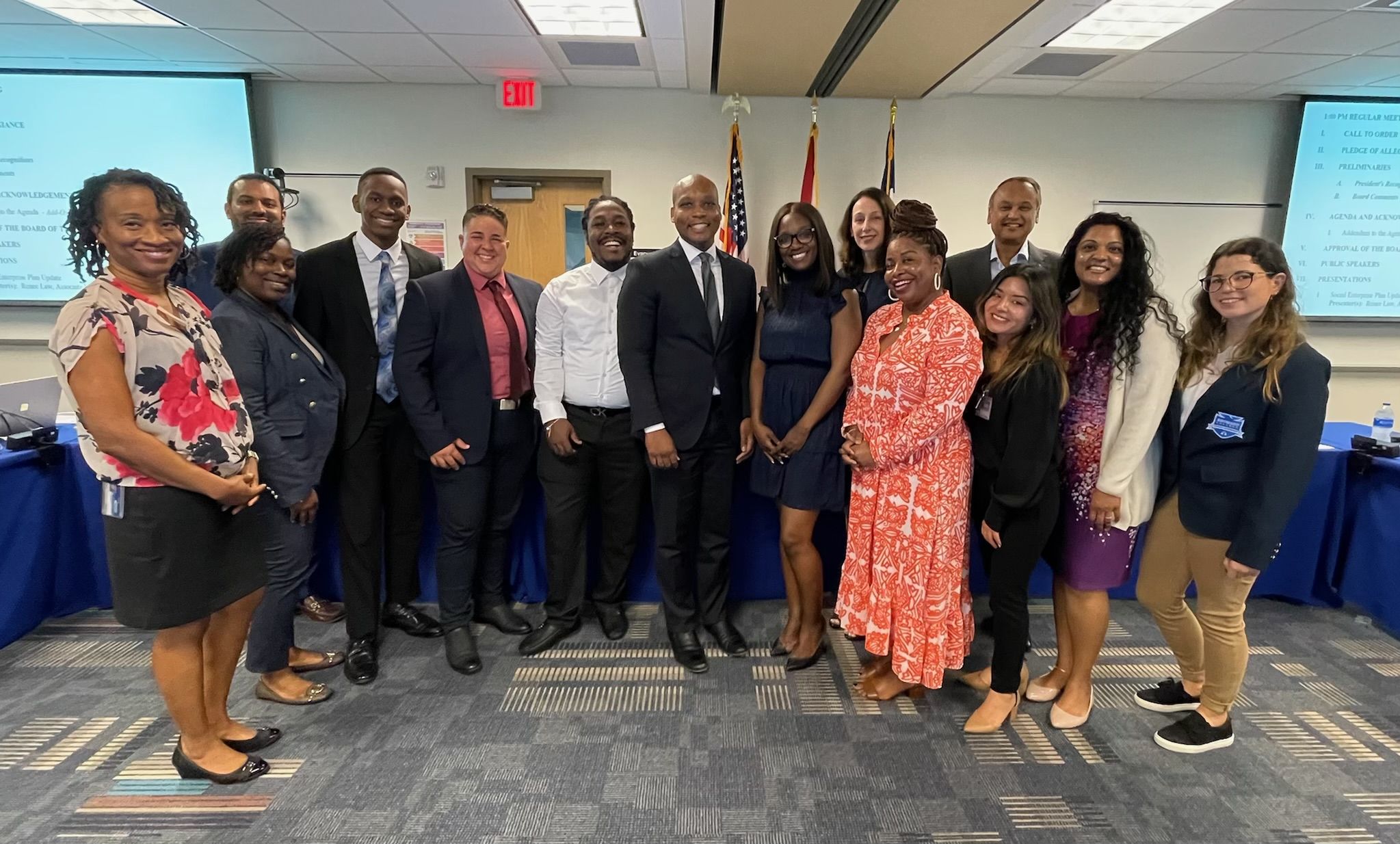 This year's Broward College winners are David Balzora, Destine Harrison-Williams, Sally Barosa, Krystal Haynes, Jesllie Lopez, and Rose Prevost.
"We are proud of the exemplary performance and commitment to excellence these students have shown, especially when considering the continued challenge they faced through the pandemic," said College Provost and Senior Vice President, Academic Affairs Dr. Jeffery Nasse. "This award opens the door for additional scholarships and improves their resume for opportunities like transfers and internships. We also commend the PTK advisors who actively recruit students within the Honors College for this remarkable opportunity."
PTK advisors are Celia Wright Hynds at the Judson a. Samuels South Campus;  Laura Rambarose, A. Hugh Adams Central Campus and Dr. Kyla Williams, North Campus.
To qualify, students are required to complete an application, provide transcripts and a letter of recommendation. College deans review the submissions prior to inviting shortlisted students to an interview with vice provosts. These students will now move on to the  All-USA Academic Team competition for consideration. The All-USA Academic Team recognizes high achieving college students who demonstrate academic excellence and intellectual rigor combined with leadership and service that extends their education beyond the classroom to benefit society.
The College recognized the students and their advisors at the March 29, meeting of the Board of Trustees on the Judson A. Samuels South Campus. The Florida College System will recognize the 2022 All-Florida Academic Team's 144 students from across the state at an awards ceremony on Friday, April 1, 2022, in Orlando. For additional information on the event, visit the Florida College System website.
- B.C. -
ABOUT BROWARD COLLEGE:
Serving approximately 56,000 students annually, Broward College provides residents with certificate programs, two-year university-transfer degrees, two-year career degrees, and baccalaureate degrees in selected programs. The mission of the College is to provide high-quality educational programs and services that are affordable and accessible to a diverse community of learners. For more information, visit  www.broward.edu.