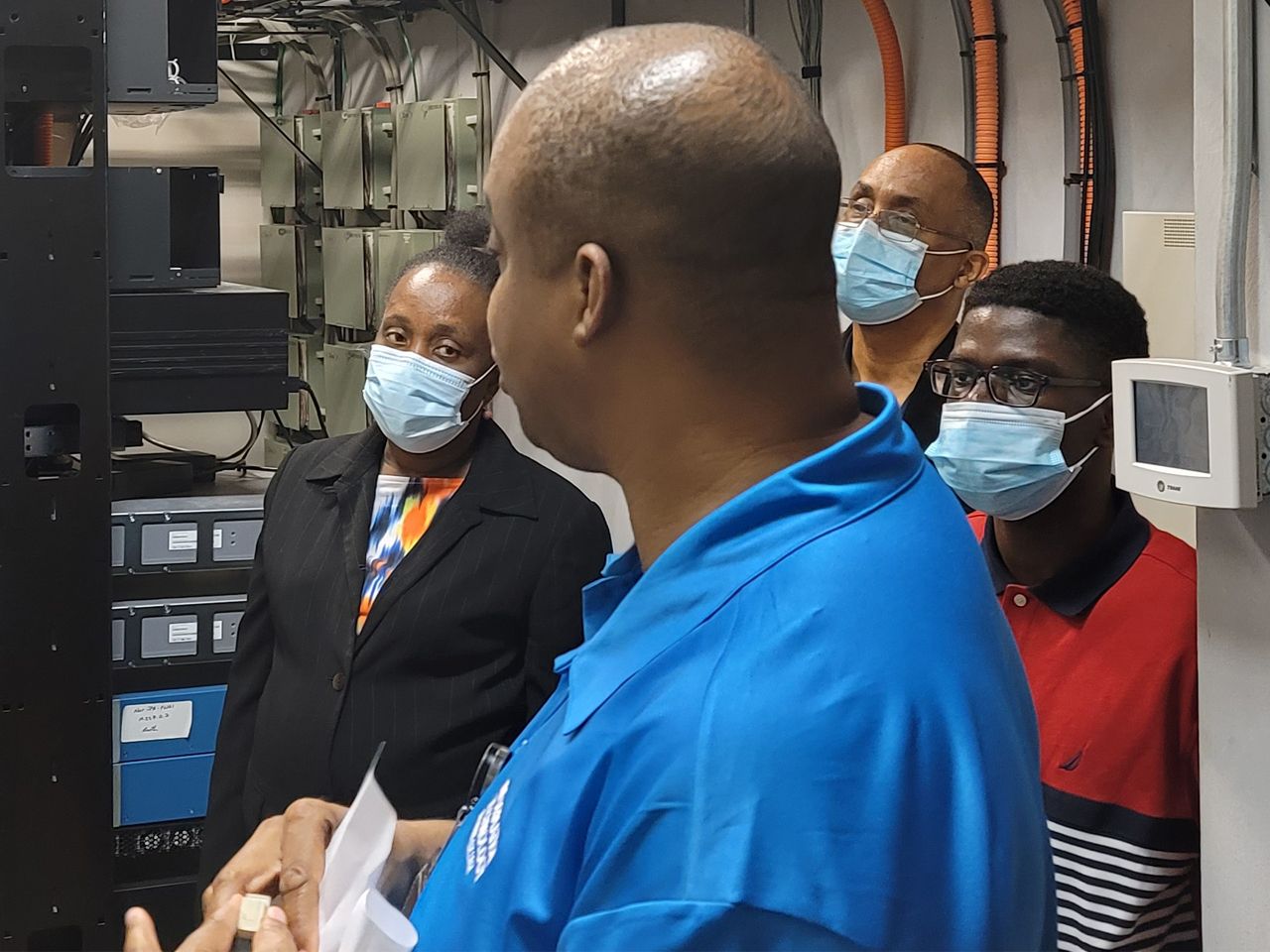 Learning by Doing: Students Receive On-the-Job Training as Part of Information Technology Pre-Apprenticeship Program
People

| 22 March 2022 | 2 min read
For prospective IT students, job-shadowing serves as direct observation of a typical workday of an IT professional, providing valuable exposure to the work environment of their future. Recently, a group of Broward College students had the opportunity to gain this type of on-the-job experience as part of an inaugural pre-apprenticeship program held February 8 to 11 at the Broward College North Campus.
The 21 students spent the week receiving on-site job training from Orville Harvey, assistant director of IT at the College's North Campus. This customized job-shadowing session featured hands-on learning modules, during which students observed the real-time duties and responsibilities of the IT helpdesk. Students developed a deeper understanding of the tasks and responsibilities they will eventually undertake as part of their IT careers.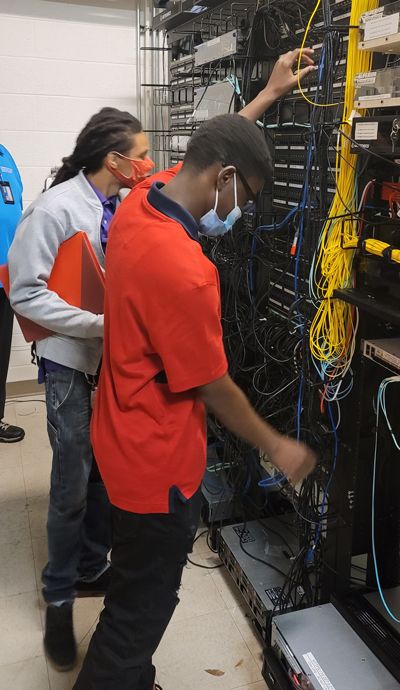 Connecting On-The-Job Training to Curriculum
The program highlighted various aspects of the CompTIA A+ curriculum, providing students with real-world examples of the hardware, software, network systems, and customer service offerings they will encounter as an IT professional. These helped participants identify the content learned in class in a live setting. The students also gained valuable insight from Mr. Harvey on how a successful, efficient, and well-organized IT department operates.
Participants of the program appreciated the chance to apply their classroom-based knowledge to a professional setting.
"I had the opportunity to physically see what I have been learning," said one student in a post-program survey. "I liked being able to learn the structure of the IT department, the different pathways we can take in IT, the way commercial servers work and the additional education pathways I should consider. I was able to practice what I knew and see what I still need to improve on."
Broward College Supports the Pre-Apprenticeship Model
The College's IT department has participated in apprenticeship and internships programs in the past, sometimes recruiting students to its staff. The pre-apprenticeship program was launched last year and the College is among the first group of employers to offer this type of on-the-job experience.
Vice President of Information Technology and Chief Information Officer Tony Casciotta lauded the outstanding work on behalf of his department. "Our students need guidance today, probably more than any other time while we live through this pandemic," he said. "Hopefully, this will inspire students to take advantage of all the great opportunities in the Information Technology field."
If you or someone you know is interested in pursuing a career in Information Technology, Broward College offers a wide range of IT degrees and certificates with day, evening, weekend and online classes. 
students
Workforce Education
Job Opportunities
Career
Training
In-demand training
Apprenticeship