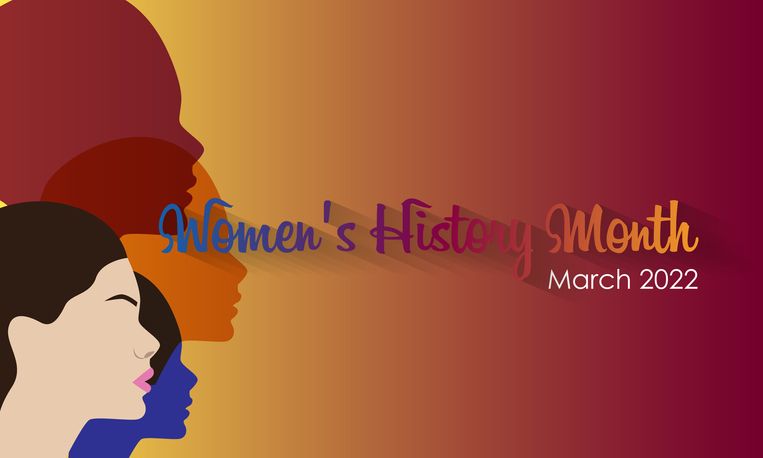 Honoring Women – Celebrating Their Legacies, Accomplishments, and Contributions
Events

| 09 March 2022 | 1 min read
Every year, since 1987, the United States has honored the history and contributions of women to our culture, traditions, and society. During the month of March, we celebrate Women's History Month, which has evolved from the original one-week observance. During this month we also celebrate International Women's Day on March 8.
Broward College is proud to be the place where many incredible, strong-willed, and passionate women are workings towards their better future. Women make up for 56.4 percent of the College's student body. Women are also represented at every level of the working force at Broward College, including on the senior leadership team, which includes Senior Vice President of Workforce Education and Innovation Dr. Mildred Coyne, , Vice President of Talent and Culture Sophia Galvin, Chief of Staff and Vice President of Communications and Community Relations Isabel Gonzalez, Chief Counsel and Vice President of Public Policy and Government Affairs Lacey Hofmeyer, Vice President of Student Services Janice Stubbs, and Vice President of Advancement and Executive Director of the Broward College Foundation Nancy O'Donnell.
Healing and Hope
This year's theme for the month will recognize "Women Providing Healing, Promoting Hope," focusing on the incredible and inspiring work of the many caregivers and frontline healthcare workers during the COVID-19 pandemic. However, this is an overall acknowledgment and tribute to the long list of women from all backgrounds who have provided healing and hope throughout history.
The National Women's History Alliance (NWHA) encourages all communities to celebrate local women who work to bring these gifts to their families and communities despite the sacrifices and challenges.
At Broward College, we are joining the celebration with an exciting calendar of events that includes these highly anticipated happenings:
Student Government Women's History Month Film Fest on March 10 at 12 p.m.
Leading in the Courtroom and Boardroom with Ashley Gantt on March 16 at 12:30 p.m.
Women and Their Collective Power At Work on March 22 at 9:30 a.m.
Contemporary Women and Their Literary Influencers on March 24 at 11 a.m.
A Story of Courage on March 28 at 11 a.m.
Building a Legacy
In addition to month-long events, the College will be turning the spotlight on our very own Seahawks. Specifically, we will be highlighting incredible alumnae from our institution who are thriving in their respective fields, including healthcare, transportation, and Information Technology.
Be on the lookout for their stories during the month.
For the event calendar and other information on WHM, visit broward.edu/whm.
students
Empowerment
Broward College Students