A Mother's Gift: Technology Management Grad Ingrid Palomino Provides a Better Life for her Daughter Through Education
People

| 05 May 2022 | 2 min read
Doing It All for Family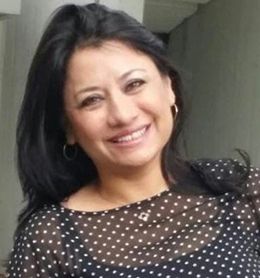 The greatest gift a mother can give her child is a bright future. Ingrid Palomino, a Technology Management student, knew that gift would come through an education. Her own.
Originally from Peru, Ingrid came to the United States in 2006 seeking to make a better life for herself and her nine-year-old daughter in South Florida. To make ends meet, she worked two jobs—at a catering company and a call center—every day. She didn't speak a word of English, but her drive to provide for her daughter and improve their economic situation propelled her up the job ladder. Before long, a friend from work had recommended that Ingrid harness her natural problem-solving and leadership skills and apply to Broward College.
After consulting with an advisor from the College, she enrolled part-time in the Business Management program, hoping to earn an associate degree. All the while, working both jobs. Her daughter continued to be the guiding force in her life.  No matter how long it took, Ingrid knew that an education would pave the road that would lead them to a better life. In a working day already crowded with job and parenting commitments, she found slivers of time to study and complete coursework.
"Attending classes and working daily was difficult," said Ingrid. "I had to prioritize school. I made sure I was on time to listen to lectures. It was not easy! I found it was even harder to ask my professor to go over the material that I missed. I also wanted to meet classmates to review assignments that were impossible for me. I did appointments for just weekends at the Academic Success Center."
The Journey Continues
Steadily, Ingrid began to earn the credits needed for her degree. But then came another bump in the road: In 2017, she was laid off from her jobs. Rather than despair, she saw the moment as an opportunity to re-commit to her education. She transitioned to full-time study at Broward College and received her associate degree later that year.
Throughout the process, she relied continually on the academic support Broward College had to offer. "The Academic Success Center provided me with a variety of tutoring in subjects such as math, accounting, writing, computing, and more," she said. "Broward College was always there when I encountered challenges. I could not have reached my goal to get a degree without their help."
Ingrid's journey to professional development did not end with her associate degree. With her sights set on a career change, she continued to work part-time while pursuing a bachelor's degree in Information Technology. After 12 years as a student at Broward College, she will finally receive her bachelor's degree at the Spring 2022 Commencement ceremony on May 5, just three days before Mother's Day.
From Generation to Generation
Now 55 years old, Ingrid is planning to look for a job in the field of IT. "I have acquired skills that will help me to get into it," she said. What's more, she has proven to be a role model to her daughter, who recently completed a four-year degree at the University of Florida and is now completing a master's degree at Columbia University in New York City. For Ingrid, a higher education proved the gift that keeps on giving.
"My graduation should give hope and courage to everyone who faces challenges in fulfilling their dreams," she said. " I have learned that working hard, believing in yourself, and never giving up can lead you to success."
Commencement
students
Associate Degree
Community