Former U.S. Navy Medic Chooses Broward College for Hands-On IT Training
People

| 03 May 2022 | 2 min read

Finding Support as a Veteran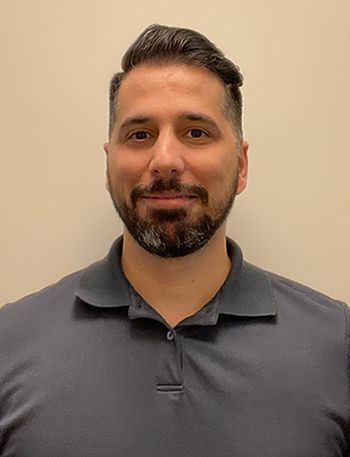 Rafael Perez experienced some of the best hands-on training in the world during his 12-year stint as a Hospital Corpsman in the United States Navy, learning life-saving techniques that he would eventually utilize in the field. When it came to earning a Bachelor of Applied Science in Information Technology, the Veteran searched for a program that would meet the same standards.
"I was looking for a college that would put emphasis on one-on-one training rather than just theory," he said. "Before enrolling, I had a talk with Brian Faris, an instructor in the Computer Science program, and he went over the whole program and how it was different from other universities."
One significant difference was the support Rafael received as a Veteran of the Armed Forces. The College is designated as a Military Friendly institution that offers a variety of programs to Veterans, in-service personnel, and dependents of deceased or disabled Veterans.
"It has been great," said Rafael. "The Veteran Services at school have been able to successfully process my educational benefits with no delay."
Once enrolled, Rafael knew that the shift from the medical field to Information Technology could be a difficult transition to navigate. After consulting with professors and advisors, he was assured that Broward College would put him on the fast track to IT success.
"My IT knowledge prior to starting my degree was very limited," said Rafael. "But flash forward a couple of years, and I am on track to obtaining my first 'expert' certification."  
Certified to Succeed
Broward College's emphasis on accessible and efficient certification put Rafael in the right place to focus on his career path. It also made his résumé more attractive to potential employers. He recently landed a position at the Plantation-based IT support firm L7 Solutions.
"I have obtained five different certifications while enrolled in my program," he said. "I feel my career plan has put me on a path to successfully completing those certifications.  Coming from a military and medical background, I've relied on these certifications to get hired at a Managed IT company. Otherwise, I think my current employer would've looked me over."
Equipped with a new set of IT skills and a range of career-accelerating certificates, Rafael is looking to the future while remaining grateful to the institution that helped him pivot from the Navy to the private sector. A dedicated student, he hopes to further his education with supplemental degrees. 
"I would like to expand my education and pursue a master's in Networks Engineering," he said.
"I think Broward College has prepared me well to achieve my next professional goal. Given the reputation of the College, I have no doubt that any university will welcome me."
Broward College thanks Rafael and all student Veterans for their service. To learn more about the programs offered to Veterans, visit the Military Services page on the Broward College website.