As COVID Took Hold, Nursing Student Summer Jararah Headed to the Front Lines
People

| 01 May 2022 | 3 min read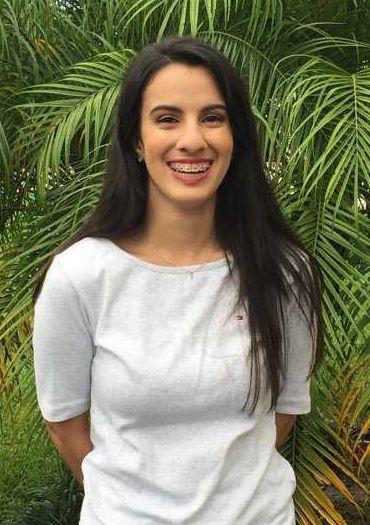 A Passion for Helping
Nursing student Summer Jararah embodies the saying that courage is not the absence of fear but the triumph over it.
In 2017, when she was a junior at J.P. Taravella High School, Summer began Dual Enrollment at Broward College, intending to become a nurse.
"I've always wanted to be a doctor," she said. "But I realized along the way that I'm a very sympathetic, heart-on-my-sleeve kind of person. I liked the idea of actually seeing patients and developing human connections. I wanted to build relationships with the people I was helping."
After earning her high school diploma, she inched one step closer to fulfilling her dream by enrolling in the Associate of Science in Nursing at Broward College, choosing the program because of its wide reputation for success. After a semester of prerequisite coursework, she officially began the nursing program in January 2020.
Then came the COVID-19 pandemic.
Filling the Knowledge Gaps
In March, public institutions were forced to lock down, and medical facilities went on high alert to brace for the surge in hospitalizations. Non-essential workers, including many health care students, were told to stay home.
For Summer, that meant she would not have the chance to complete her clinicals, the hands-on training that student nurses receive in hospitals and clinics so that they can learn to provide care in different health care settings.
"I think I missed five clinical rotations," said Summer. "That made getting the foundational nursing skills extremely difficult."
Yet even as her clinicals resumed later that year, Summer felt that she had been set back by the gaps in her training that COVID-19 introduced. She tried to substitute her hands-on training with online coursework and theory. But knowing how important it is to have real-world health care experience, she decided to take matters into her own hands. On the advice of Associate Dean Arlene Ritchie, Summer applied for a nursing internship at Broward Health Imperial Point. That fall, she received a call from the hospital: she had been accepted as a nurse intern.
"Not only was it my first job in a clinical setting, but it was my first job ever," she said.
Joining the Fight Against COVID-19
Come September of 2020, Summer headed to the medical frontlines during an unprecedented health care crisis. Was she worried? Nervous? Quite the opposite. "I was so excited," said Summer.
Still, the risks of being a frontline worker were at the forefront of her family's mind. She lives at home with her parents and younger sibling and worried about bringing the virus into the house.
"At work, things were really scary," she said. "It was a stressful thing to deal with. I'd come home through the garage and throw all my stuff into the washing machine and wouldn't even see my family until I was totally decontaminated."
And yet, throughout it all, Summer's family and friends—both at home and at Broward College—supported her mission to help people in need. Over the course of six months, she gained the skills necessary to treat patients in the direst of settings.
"The nurses and at the hospital were incredible," said Summer. "I learned so much on that job, and I felt like I was able to regain all of the experience I missed during clinicals. And at school, I asked a ton of questions and received so much support. They gave me the confidence to keep going."
And keep going, she will. This May, Summer will graduate with her Associate of Science degree in Nursing. She wants to move on to earn a Bachelor of Science in Nursing within the next term. Until then, she will continue working at Broward Health Imperial Point. She orients over the summer as a preceptor. By August, Summer hopes to be in a residency program, finally on her own as a nurse.
To learn more about how you can pursue a career in nursing, visit the Nursing Program page on the Broward College website. 
Commencement
Broward College Students