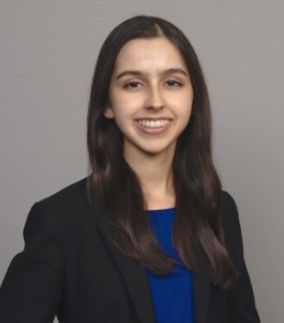 Broward College Dual-Enrollment Student Receives National Recognition for Study That Shows Teens Are Eating Less Processed Foods
People

| 13 July 2022 | 1 min read
Sixteen-year-old Broward College dual-enrollment student Maria Balhara is going into her senior year at Cooper City High School with an impressive achievement under her belt. With a keen interest in biology, human nutrition and research, Maria took her schoolwork one step further when she entered the 2022 Endocrine Society conference's research competition with a study analyzing the eating habits of teens during the pandemic. Such research is considered preliminary until published in a peer-reviewed journal, but her work was validated by scientific community when it was selected from 2,400 entries to be featured at the national conference held in Georgia.
In her Processed Intake Evaluation (PIE) study of 452 participants ages 13 to 19, Maria found that for the first time in the last 30 years, the consumption of ultra-processed foods among teenagers in the United States declined during the COVID-19 pandemic. The study found that after pandemic restrictions were introduced, the average ultra-processed food consumption dropped by nearly six percent, continued to decline as COVID-19 restrictions later eased, and is now almost 14 percent below the level it was before the pandemic began.
Previous research has found that ultra-processed food intake now comprises 67 percent of the adolescent diet. Maria notes that energy drinks, potato chips, sugary sodas and candy are considered ultra-processed and are widely linked to rising obesity and expanding waistlines.
Ultimately, Maria found her research results to be surprising. The results were in sharp contrast to the speculative hypotheses in the early stages of the pandemic– that lack of routine and structure in the day, as well as constant proximity to the fridge and kitchen as schools were closed, would lead to increased consumption of ultra-processed foods among adolescents.
"The results offer an encouraging signal and a window of opportunity for us to strengthen nutritional and behavioral programs aimed at curbing the obesity epidemic," said Maria, who plans to continue her research by expanding the study to 1,800 more participants this year.
Next up for the budding scientist? More dual-enrollment classes at Broward College this fall, a high school graduation in the spring, then off to college to begin her education toward a career in medicine.
To learn more about Maria's research, click here.
Broward College Students
Student Support