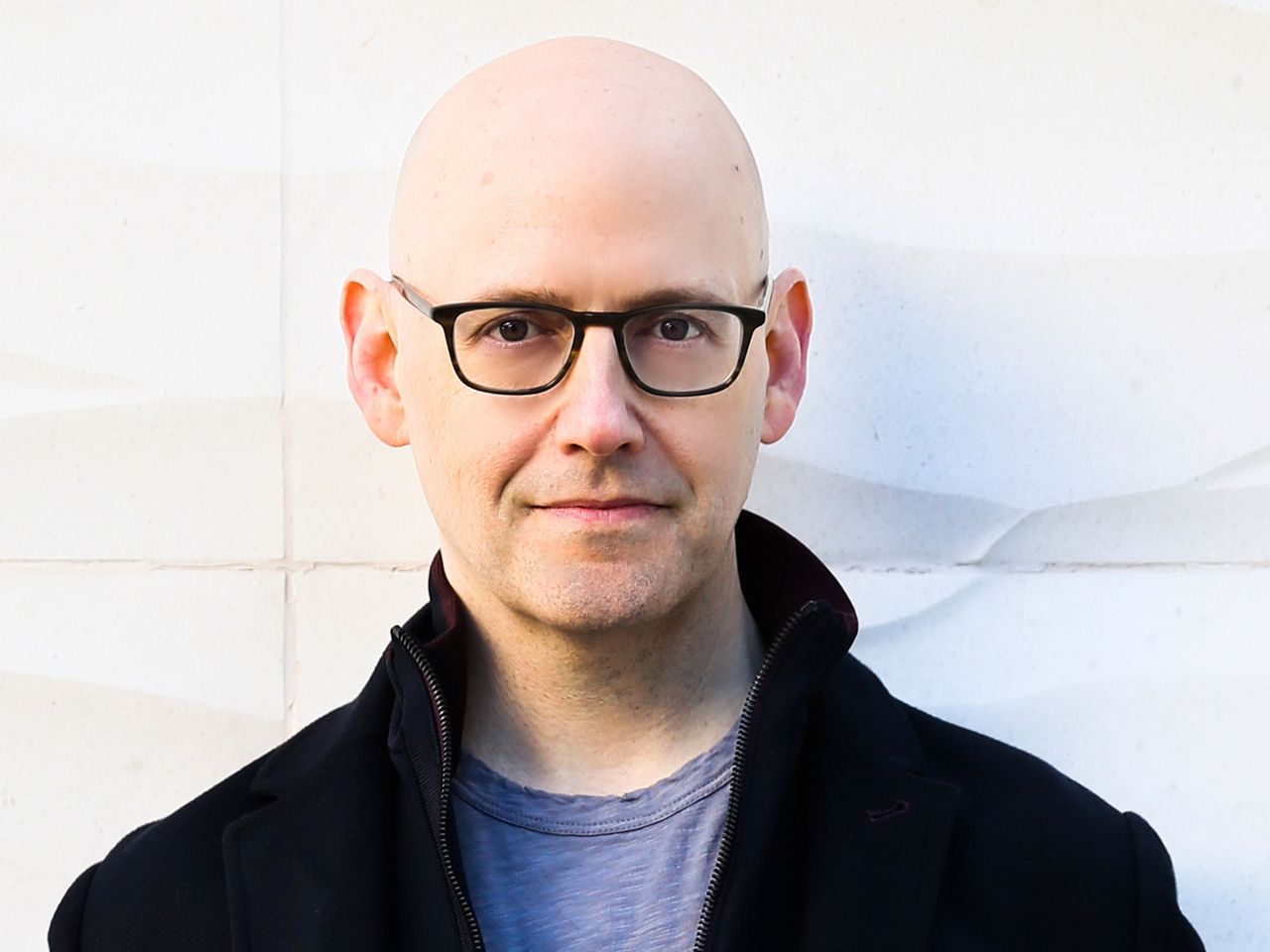 Bestselling Author Brad Meltzer, Fall 2022 Commencement Speaker: Encouraging Graduates to Write their own Story and Change History
People

| 28 November 2022 | 3 min read
Brad Meltzer has built a career on discovery and adventure. As a #1 New York Times bestselling author of thrillers like The Lightning Rod and nonfiction capers like The Lincoln Conspiracy, he is keenly attuned to life's tendency to unfold in exciting and unpredictable ways. Plot twists, surprise heroes, and the tenacity of everyday people are recurring themes in his 13 acclaimed novels, five nonfiction books, and more than 25 children's books. They will also constitute the key message in his commencement address to graduates when he serves as speaker for Broward College's Fall 2022 Commencement ceremony at Hard Rock Live in Hollywood, Florida, on December 14.
Writing His Own Story
For Meltzer, a graduate of North Miami Beach High School and a current resident of Fort Lauderdale, the circuitous route to becoming an internationally renowned writer could have been pulled straight from the pages of his books. An alumnus of the University of Michigan, he did not initially set out to become a published author. Only after his first job as a magazine ad salesperson fizzled within weeks did he commit himself to writing his first book. When he finally sent that novel into the world in hopes of getting it published, he was met with a less than enthusiastic response: it received 24 rejection letters. But Meltzer didn't let that deter him. He credits dreaming big, working hard, and staying humble with keeping him on the path to success and helping him write his own story.
"If they don't like this novel, I'll write another, and if they don't like that one, I'll write another," Meltzer shared on the Q&A page of his website when asked how he handles rejection. "Why? Because I fell in love with writing. A week later, I started the book that became 'The Tenth Justice.'"
From that first novel, published in 1997, Meltzer became one of his generation's most celebrated mystery and thriller writers, finding success across various formats. In addition to being named among Hollywood Reporter's 25 Most Powerful Authors for his work in fiction, he also won the prestigious Eisner Award for his work on the DC Comic Books series "Justice League of America." On television, he serves as the host of "Brad Meltzer's Decoded" on the History Channel and is responsible for helping find the missing 9/11 flag with his show "Brad Meltzer's Lost History."
Ordinary People Change the World
More than anything, Meltzer uses his platform to spread the message that ordinary people can produce monumental change in the world. In TED Talks, on television, and in his many books, he regularly reminds audiences that the historical figures we know and admire today began as everyday people with visions for a better world. Their passion for change and openness to transformation led them to success.
That message resonated particularly with young people. As a children's author, his series with illustrator Christopher Eliopoulos, "Ordinary People Change the World," tells the stories of historical figures and their revolutionary achievements in a way that kids can easily understand. With subjects ranging from Sacagawea and Alexander Hamilton to Albert Einstein and Rosa Parks, each book in the series includes a powerful message that it's never too early to start making a difference. In 2019, the book series was adapted into the PBS show "Xavier Riddle and the Secret Museum," which recently won a Daytime Emmy Award.  
Like so much of Meltzer's work, the show champions the courage of ordinary people and the everyday triumphs that come with embracing life's uncertainties – wherever they may take you. He hopes to drive those points home in his commencement address to Broward College graduates, which he views as a homecoming of sorts. 
"There's nothing like doing a commencement in your own hometown," he said. "But it also highlights one of the things I plan to talk about, showing these graduates just how much strength they will carry with them thanks to their families and local neighbors. They have no idea how beautiful their legacy will be."
Learn more about Meltzer's work in fiction and onscreen, visit his website.
To find out more about Broward College's Fall 2022 Commencement, including a list of frequently asked questions and graduate downloads, click here.
Commencement
Commencement Speaker