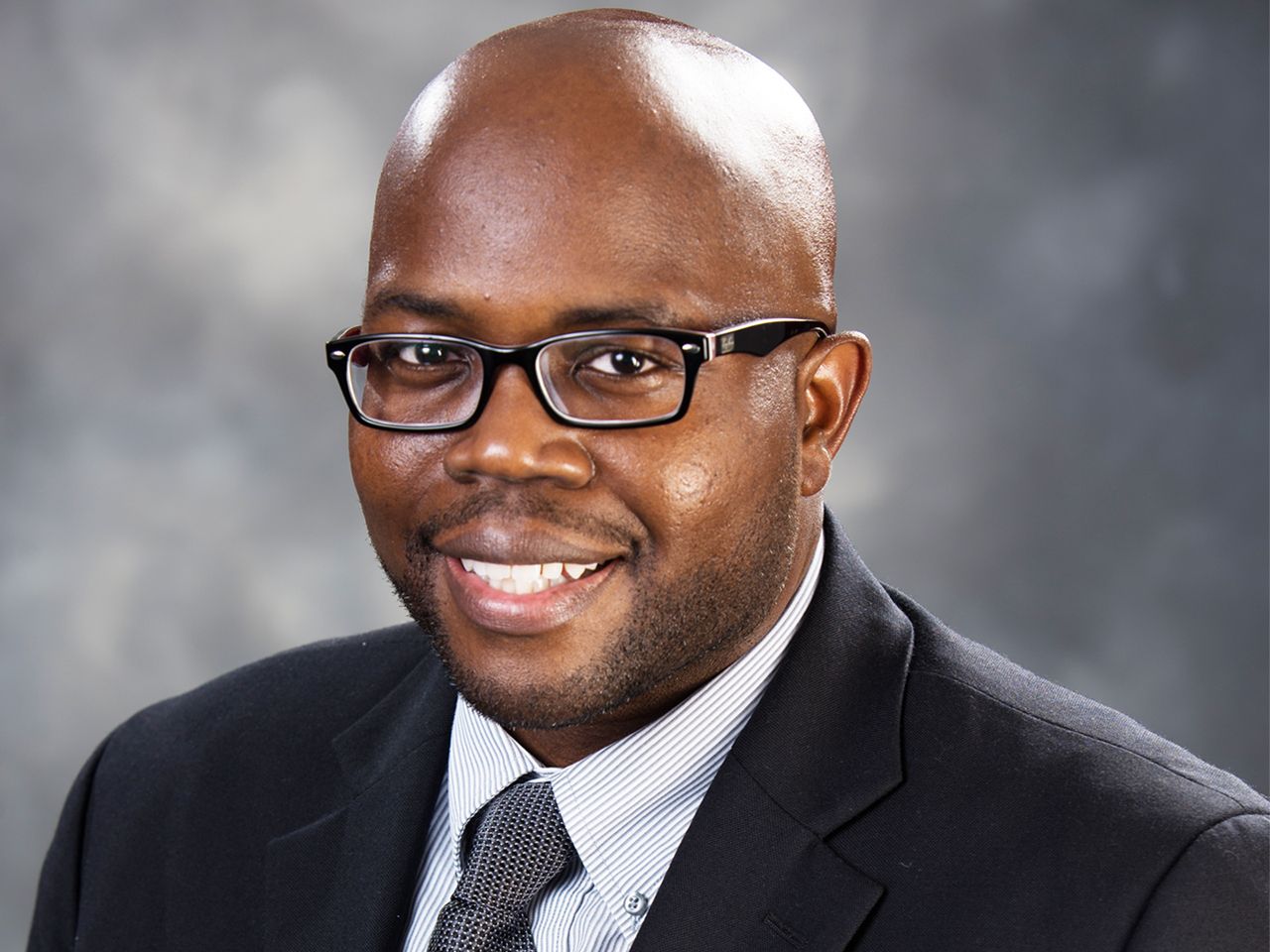 Dream Maker: How Broward College Professor Dr. Billy Jones Invests in the Future through Support of the American Dream Scholarship
People

| 30 November 2022 | 2 min read
Dr. Billy Jones is a full-time professor of English at Broward College, serving since 2014. A South Florida native, he has long had a love for creative writing, journalism, literature, and theater. It was while pursuing his own post-secondary education that he discovered his true passion: teaching. After graduating with a bachelor's degree from Florida International University, Dr. Jones served for eight years as a high school educator for Miami-Dade Public Schools, where he witnessed the profound impact education can have on young lives. Dr. Jones has been a consistent donor to Broward College for eight years, with gifts in support of the American Dream Scholarship, which helps Broward College students bridge the financial gap between the amount of federal assistance available and the true costs of college attendance. Here, he describes why the scholarship is crucial for students who feel that higher education is out of reach:
"I chose to donate because I wanted to contribute to Broward College's efforts beyond the classroom. I think about my college years and the scholarships I received through institutional funds as well as external sponsors. I want to give back what was given to me.
That's why I chose to focus on The American Dream Scholarship (ADS). ADS provides scholastic funding for students when other options, like traditional financial aid, may not cover everything. For nearly a decade, I worked with programs that supported ADS students beyond the funding, and I'm excited to see where Broward College will take its efforts as they relate to the curricular or co-curricular engagement of these amazing scholarships. I see lots of potential.
Scholarship recipients often tell me how grateful they are for the funds they receive. In several cases, students tell me that if it weren't for The American Dream Scholarship, they would not have been able to attend school. I'm appreciative of what our College continues to do to transform our students' lives. It's incredible work.
Here's just one example: One of my student leaders was nearly heartbroken to learn that his tuition was short. I remember the day. He was in tears as he told me his story. His mother lost her job, and he was suddenly forced to work nearly full-time to help support his family, which also included two siblings. Within a week of our conversation, he received some exciting news. ADS picked up the difference of his tuition bill, and he was able to continue with his education. He was very grateful. In closing, this student has recently graduated from Broward College and transferred to a Florida public university. That's the magic of Broward College and the ADS, creating opportunities that make dreams possible."
To learn more about the American Dream Scholarship, or if you are a student and would like to apply, visit the Broward College Foundation American Dream Scholarship page. To find out more about how you can donate to the Broward College Foundation, click here.
Read more stories about how the Broward College community invests in the future of its students in our 2021-22 Annual Report.
Empowerment
Broward College Students
Broward College Leadership
Student Support