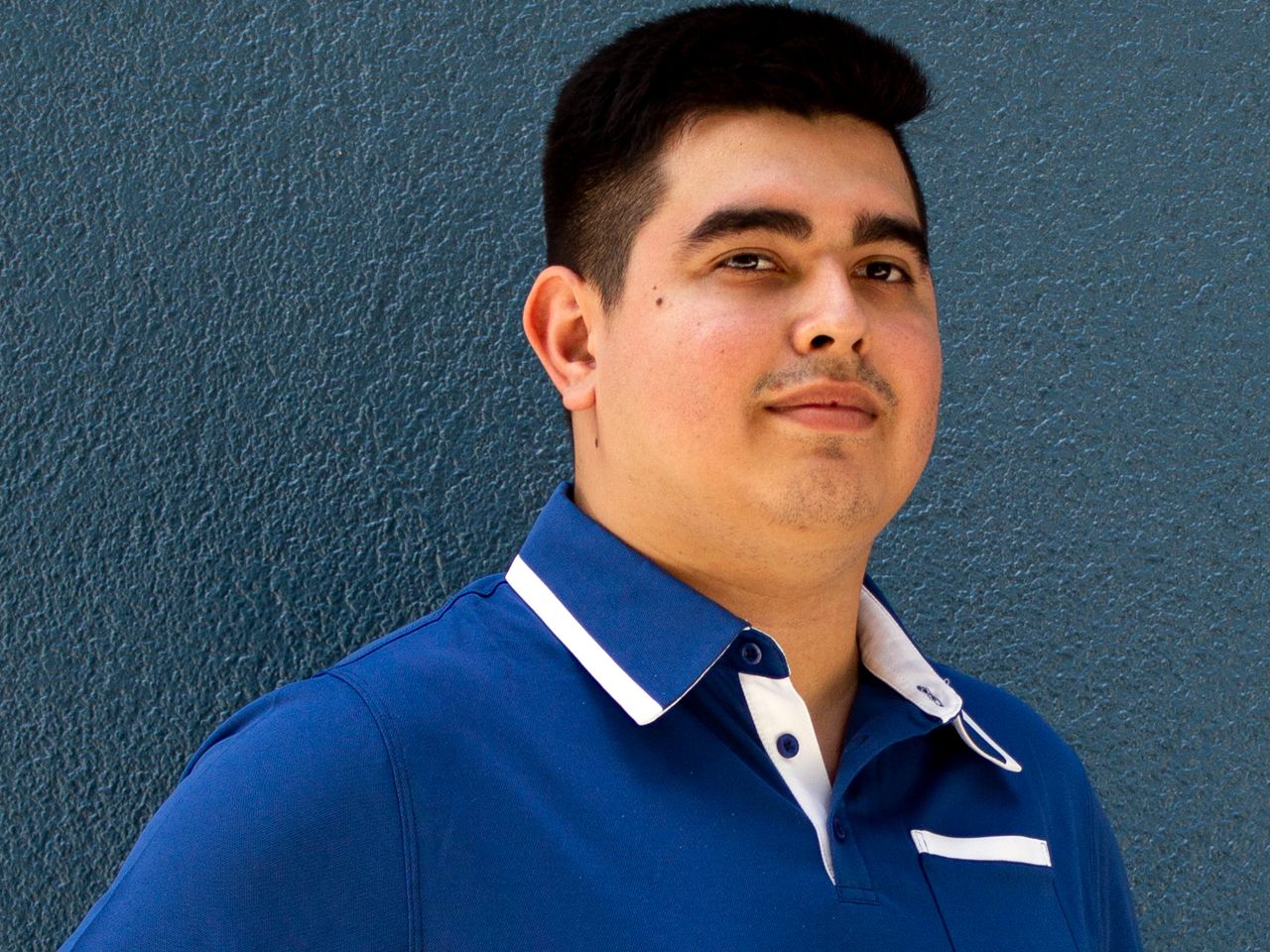 Practice Makes Perfect: How Broward College Student Daniel Murcia Found His Way in the IT Industry through the Pathway to Career Opportunities Grant Pre-Apprenticeship Program
People

| 16 November 2022 | 2 min read
A budding IT professional, Daniel Murcia, in June 2022, celebrated his completion of the 2021-22 Broward College Pathway to Career Opportunities Grant Program. Together with approximately 30 of his classmates, he officially marked the end of a rigorous six-month training period in which his career ambitions were identified and his technical skills were cultivated.
Now, faced with a red-hot job market and proven technical abilities, he's ready to take on the future. Broward College's Pathways to Career Opportunities Grant – Pre-Apprenticeship Program provides participants with training toward employment as Information Technology Specialists and Network Support Technicians. For Daniel, who has long dreamed of working in IT, exposure to the program came only after hitting a wall in his job search.
"I was looking for new opportunities in the tech industry," said Daniel. "I was sending out my resume toward multiple jobs. I had a call back and even a second interview, but ultimately, it was no dice. I was saddened by the news, but it only made me stronger. A few days later, I was eating in the cafeteria and I received an email introducing the Pre-Apprenticeship program. I signed up immediately."
Daniel's cohort participated in Florida Soft Skills training, CompTIA A+, and CompTIA N+ training and attended multiple career fairs and boot camps provided by the dynamic Career Services team and on-site job shadowing hosted by the Technology Support team at the College's North Campus.
According to the Bureau of Labor Statistics, the demand for computer occupations will grow by 11 percent by 2029, making Information Technology one of the fastest-growing industries in the U.S. Daniel is on schedule to graduate with a Bachelor of Applied Science in Information Technology in 2023. With career trends working in his favor and a college degree on the horizon, Daniel hopes to take advantage of his Broward College education and make his family proud.
"Being a first-generation college student in a new country comes with lots of pressure," said Daniel, whose family is originally from Colombia. Daniel recently completed an internship at Strictly Tech, an IT management firm in Fort Lauderdale. He also recently wrapped up a year-long stint as a network administrator for Blue Realty, a South Florida residential real estate company. He now is employed with Advanced Media Technologies as a network administrator. Ultimately, he wants to focus on climbing the career ladder to the position of senior system administrator working with Windows servers. He envisions himself maintaining servers and writing new scripts to make that work even easier.
"I anticipate developing my career by using the experience I got from this pre-apprenticeship," he said. "I am getting hands-on training with an actual server. It allows me to experiment from home until I'm ready to get through in the real world."
To read more about how pre-apprenticeship programs at Broward College enables learners to discover multiple avenues to build a successful career, visit the Pre-Apprenticeship Program webpage. To find out more about how Broward College's IT program helps equip students with the skills they to excel professionally, click here.
Discover more stories of Broward College students climbing the career ladder in our 2021-22 Annual Report.
students
Job Opportunities
Career
Broward College Students