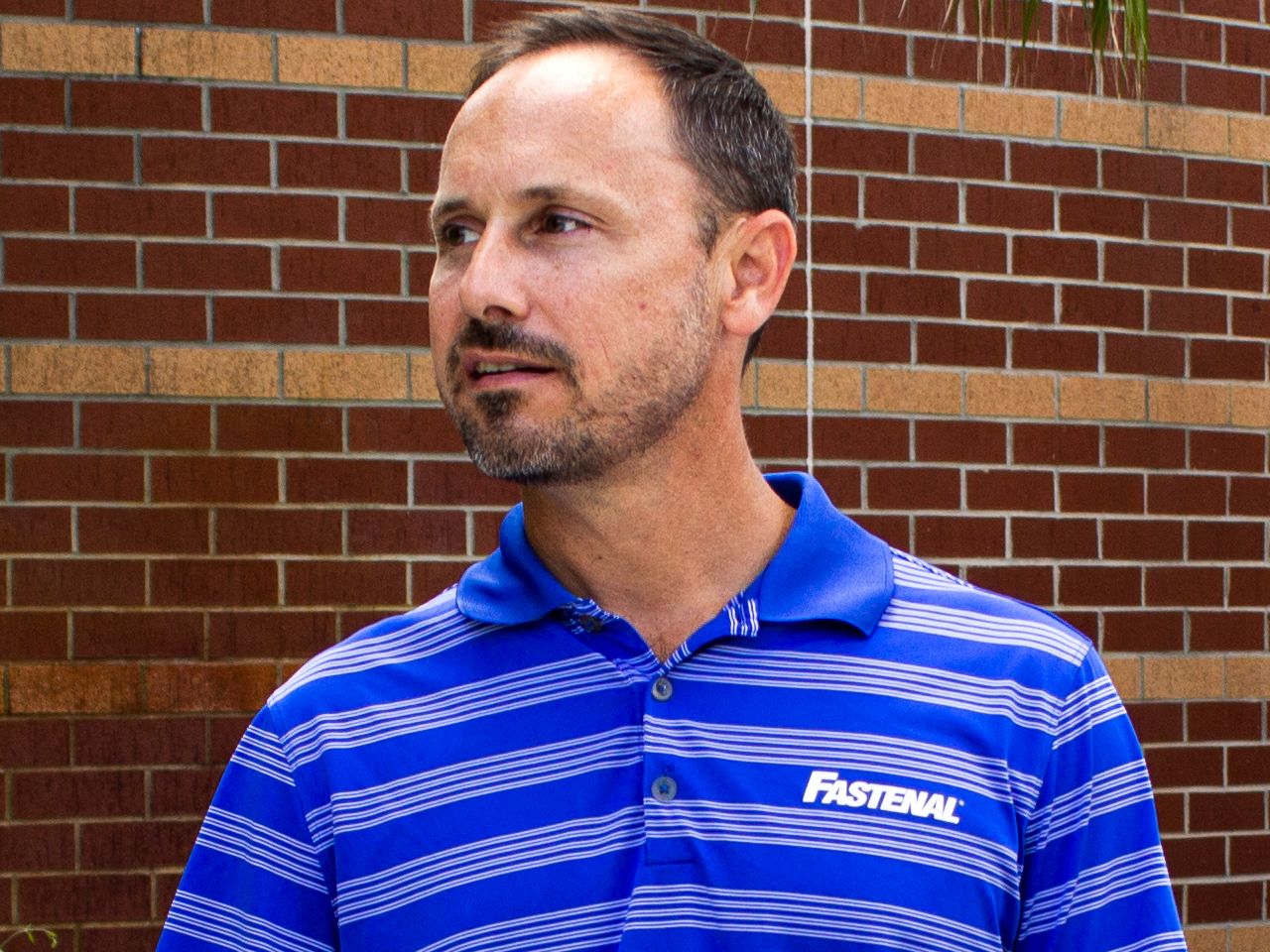 Securing a Future: How Fastenal District Manager Ryan Van Portfleet Helps Broward College Students Train for Success
People

| 21 November 2022 | 2 min read
Ryan Van Portfleet serves as a district manager at Fastenal, a leader in B2B supply chain management and one of the largest industrial suppliers in North America. In his role, Ryan oversees distribution of Fastenal products across Broward, Palm Beach, Martin, and St. Lucie counties. From this perch, he is able to keep a keen eye on both the health of the local economy and the growth of the community's industrial labor force.
For the past six years Fastenal has maintained a steadfast employee pipeline for Broward College students. Ryan has personally hired many Broward College students who have moved on to manager roles in a short period of time. In that way, he has joined in the efforts of Broward College to help make meaningful career connections by offering students critical educational programming and employment resources needed to upskill and retool for the workforce. Here, in his own words, he provides insight into Broward College and his vision for a continued partnership:
"At Fastenal, we are grateful for the opportunity to partner with Broward College. I've worked with Senior Director of Career Services Fortin Jean-Pierre, Professor of Business Steven Gross, and Professor of Business Tulia Badillo, and those engagements have allowed me to present and offer Fastenal as an opportunity for students to enhance to their Broward College education and allowed me to create a footprint for Fastenal.
We regularly recruit students in the areas of Business, Supply Chain, Marketing, Management, Sales, Finance, Operations, and Warehouse. The Broward College students I have hired are ready for the workforce and have an understanding of the necessary skill sets needed to be successful. The majority are prepared to start in the workforce immediately. Through on-the-job trainings and the knowledge in the classroom, Broward College students seem to retain the trainings provided and have an aptitude for the job requirements allowing them to excel within our organization.
I highly recommend that other employers start with the College's Career Services department to connect their business with Broward College's qualified students. For Fastenal, partnering with the College has been a truly beneficial experience for everyone involved. It has given students the opportunity to speak directly with businesses and hiring managers, and it helps me understand the current needs and expectations for students as they look to enter the workforce.
I do envision a continued partnership wherever Fastenal can bring content and value to the students as an enhancement to the education they are receiving at Broward College."
To learn more about Broward College's workforce education initiatives, including certifications in supply chain management, information security management, and other in-demand fields, view our Continuing Education programs online.
For more stories of community members making a difference in the lives of Broward College students, read our 2021-22 Annual Report.