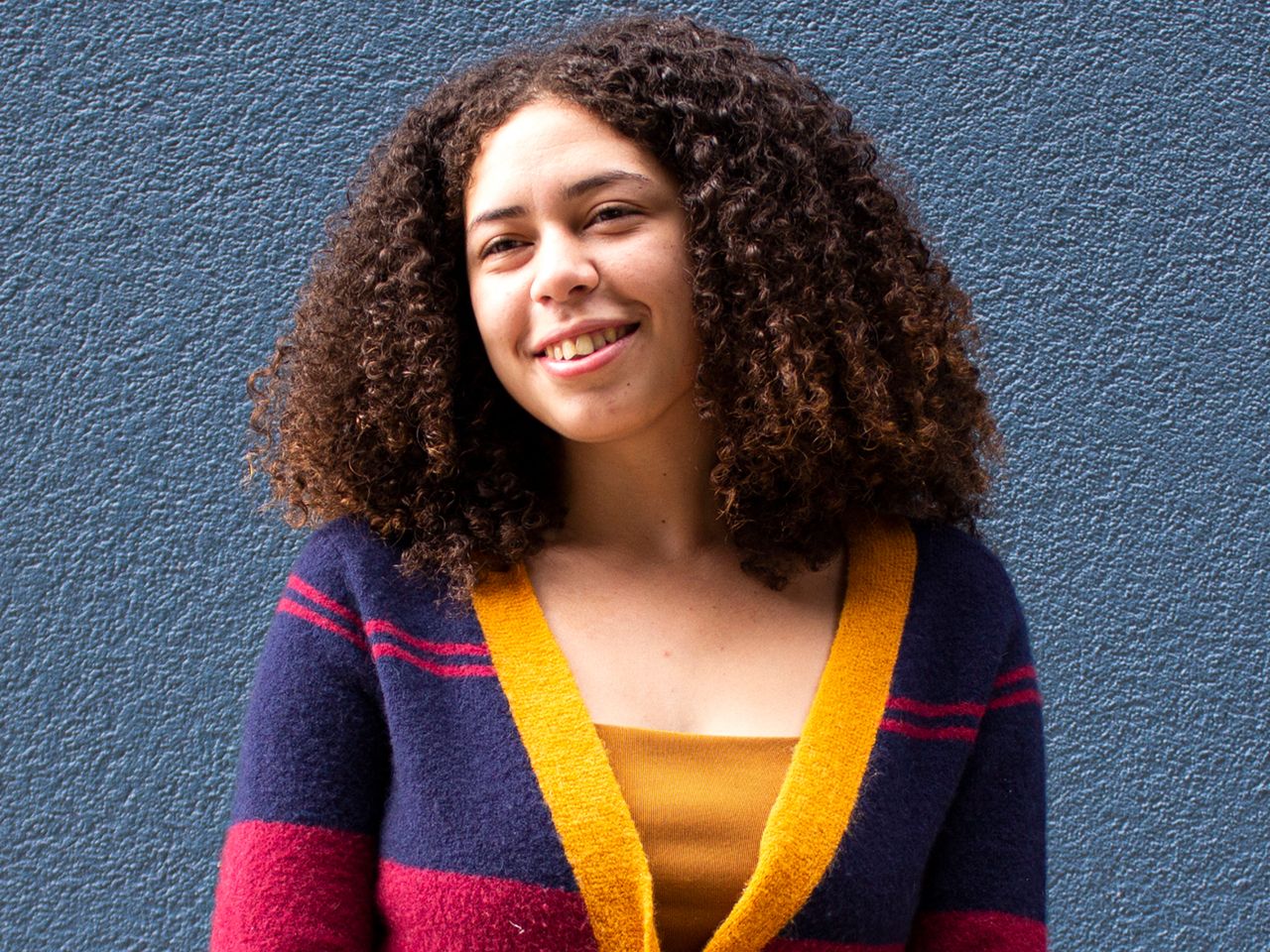 Achieving the Dream: Shannon Escoriaza Becomes First Broward College Student to Win National American Advertising Award
People

| 08 November 2022 | 2 min read
Shannon Escoriaza, who graduated with an associate degree in Graphic Design in May, earned a place in Broward College history this year when she became the first-ever student from the College to win an ADDY Award in the American Advertising Awards' National Competition. The American Advertising Awards is one of the industry's largest creative competitions, attracting nearly 30,000 professional and student entries each year through competitions offered by local American Advertising Foundation clubs. In previous years, students from the College were honored with ADDY Awards in local Fort Lauderdale and Caribbean district chapters. Shannon's award, in recognition of her entry "Thorn Annual Report," marks the first time a Broward College student's work was honored at the national level. Here, she tells us about her passion for design, her appreciation for Broward College, and her goals for the future:
"My interest in design began when I was 17 in high school. I was young and determined, quite creative but had nowhere to express my skills. In high school, there was a guidance counselor who saw that I could do more than what had been offered to me at the time. She asked if I wanted to consider dual-enrollment at Broward College so that I could get a head start on my career. The Dual Enrollment program truly opened the doors to my career path, and I am grateful to my advisor for inspiring me to believe there was something else out there for me.
Through dual-enrollment, I discovered that Broward College had an Associate of Science program specifically for graphic designers. This is where I got my true start in design. I learned the basics here and formed the foundation of my graphic design style.
One of my favorite projects during my studies was designing a book template for an annual report. That design was inspired by a company named Thorn.org. It's a real organization that protects children from online abuse. Seeing how this organization helps children made me want to use my skills to help them.
My favorite professor, Adriana Portal, nominated the Thorn Annual Report and two other class projects for the ADDY Awards. Truthfully, I didn't think I would win. But Professor Portal is the one who gave me the confidence to believe that my work deserved to be recognized. Sometimes you don't think your work is good enough until someone like this opens your eyes. I'm happy that I won at the national level, but I'd be happy regardless because of the respect I gained for my work after all this.
I owe Professor Portal so many thanks. If it wasn't for her, I wouldn't have understood how important technical skills truly are to a person's future. I've always thought I was just an average student getting through college. But she inspired me to be more than what I had planned to be, and I will never stop learning or developing my skills because of her.
I am now a freelance graphic designer traveling to different parts of the country to develop a network of clientele. I am also planning on starting my own business. Whether it succeeds or it fails, I've decided to let go of the fear of failure and just jump in."
To learn more about our industry-leading graphic design program, visit the Associate of Science in Graphic Design degree webpage.
To read more stories of Broward College students and their achievements across a variety of career fields, browse our 2021-22 Annual Report.
students
Broward College Students