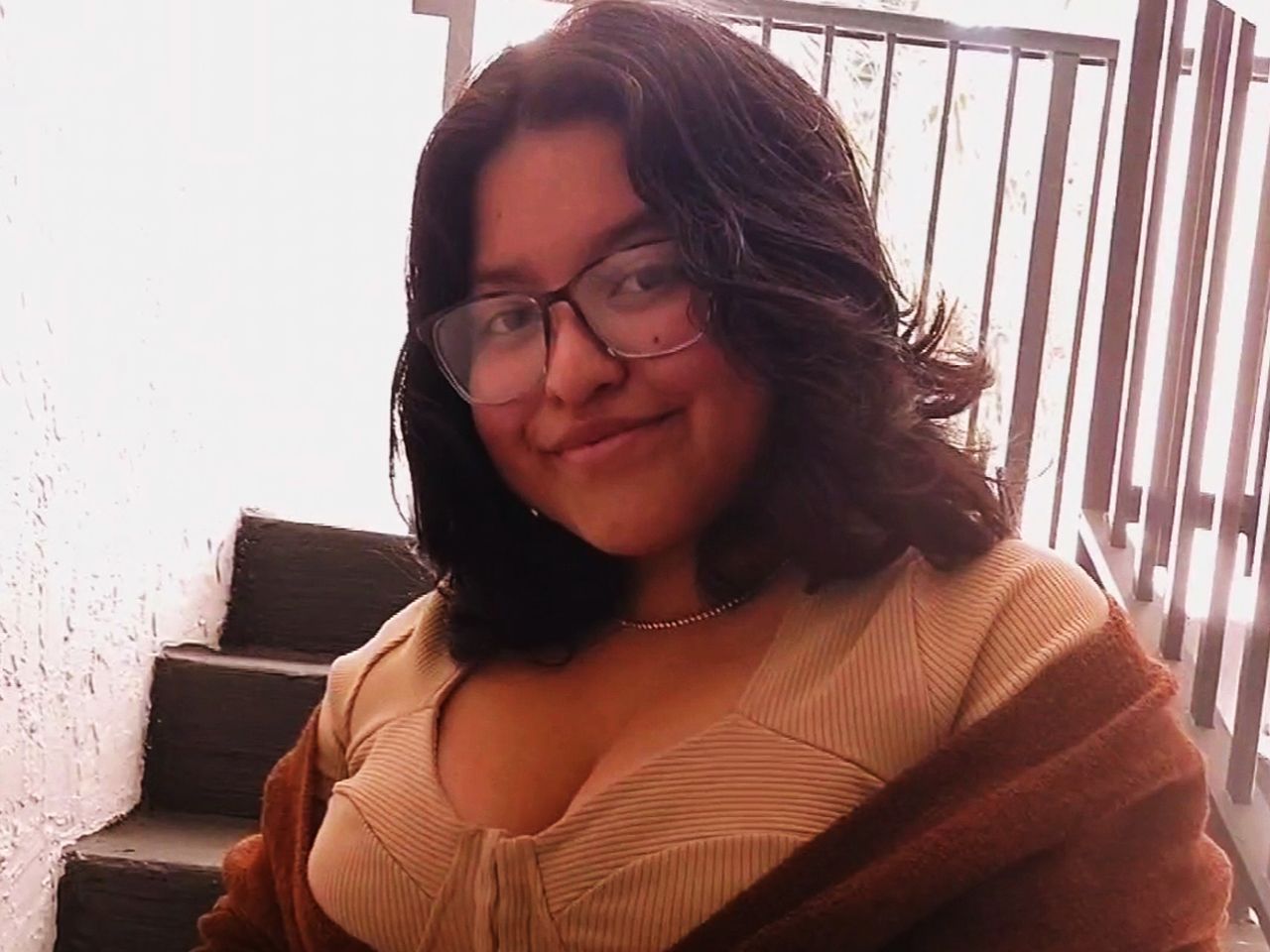 Embracing College Life with Open Arms: How Broward College Education Student Elizabeth Lopez-Sanchez Found her Community and Discovered Herself
People

| 14 December 2022 | 3 min read
When Elizabeth Lopez-Sanchez graduates from Broward College this December, earning her Associate of Arts in Education degree, she will be the first woman in her family to graduate college. Such a milestone has impressed on her a simple fact: that education should never be taken for granted. Both of her parents were born in Mexico, her mother never graduating high school and her father dropping out in his elementary school years. And as the third of six children in a low-income family, she knew that her experience at Broward College would be instrumental in shaping her future, and she wanted to embrace as much of the college life as she could.
Making it Through
First, though, she had to make it through high school, which was no easy feat during the COVID-19 pandemic. During her junior year at Deerfield Beach High School, her classes were abruptly switched virtual. As much as her high school tried to replicate the in-person learning experience, the experience always seemed to fall short. Besides, it was lonely, and the isolation began to cloud her visions of attending college.
"I was home all the time," said Elizabeth. "I felt isolated from my friends, peers, and teachers. I felt isolated from my education. I pushed school to the side and started working to earn money for my family. I come from a very low-income family and if I decided to go to college, my funding would solely rely on scholarships and grants. At that time, college was a fuzzy thought in my mind."
Things changed during her senior year, however, when she became a BRACE Student Ambassador for Deerfield Beach High School, helping her peers navigate college admissions, financial aid applications, and other academic transitions. As it happened, helping others also helped her regain confidence in herself. She discovered a passion for education, and decided that she would want to pursue teaching as a career field.
Guiding others toward their dreams of higher education had another upside: It led her toward a scholarship of her own – the Voucher of Excellence – which she could apply to the tuition of her Associate of Arts degree at a community college of her choice. She chose Broward College, she said, because of the many opportunities it provided that could usher her toward her goal of becoming a teacher.
When she enrolled in the fall of 2021, Elizabeth embraced college life to the fullest. She served in the Phi Delta Alpha: Education & Technology Club as their Student Government Association Representative during her first term, and later served as the president of the Minority Teachers Association. She was also the Vice President for Broward College's Gay Straight Alliance at Central Campus. "I love the BC Pride and GSA communities that Broward College is home to," she said. "I have met many amazing people. "
That community became especially important when COVID-19 restrictions were gradually lifted and in-person learning resumed in earnest. For the first time, Elizabeth could interact with peers she had only known from behind a screen. Things were on the upswing. She attended a summer college tour with TRIO and won two Member of the Year awards from Minority Teachers Association and Phi Delta Alpha. But then things came to a literal screeching halt.
Building Back
In the middle of her Summer 2022 term, she was in a devasting car crash, affecting her physical health, her  finances, and her mental health. She worried about missing course deadlines, but was able to overcome the dilemma by using Broward College resources – such as the Student Outreach Services, Henderson Counseling Services, and Tutor.com – to finish her work ahead of schedule. As a result, she received straight A's for her summer courses.
Elizabeth has been on an academic hot streak ever since. And in December, when she graduates with her associate degree, it will be with a 4.0 average. Following her graduation, she will be starting courses for her bachelor's degree at Broward College in the spring of 2023, majoring in Exceptional Student Education, K-12. She wants to pay back the gift of education Broward College and her family had bestowed upon her.
"My pursuit for education after my bachelor's degree will not stop," she said. "Educational literacy is crucial to me. As a Mexican woman that was raised in a low-income household, I have had many people throughout my K-12 education who have casted doubt on my academic fluency. I am changing the narrative against these stereotypes that once held my potential back."
To learn more about Broward College's degree and certificate offerings in education, visit the program's webpage.
Commencement
Associate Degree
Broward College Students