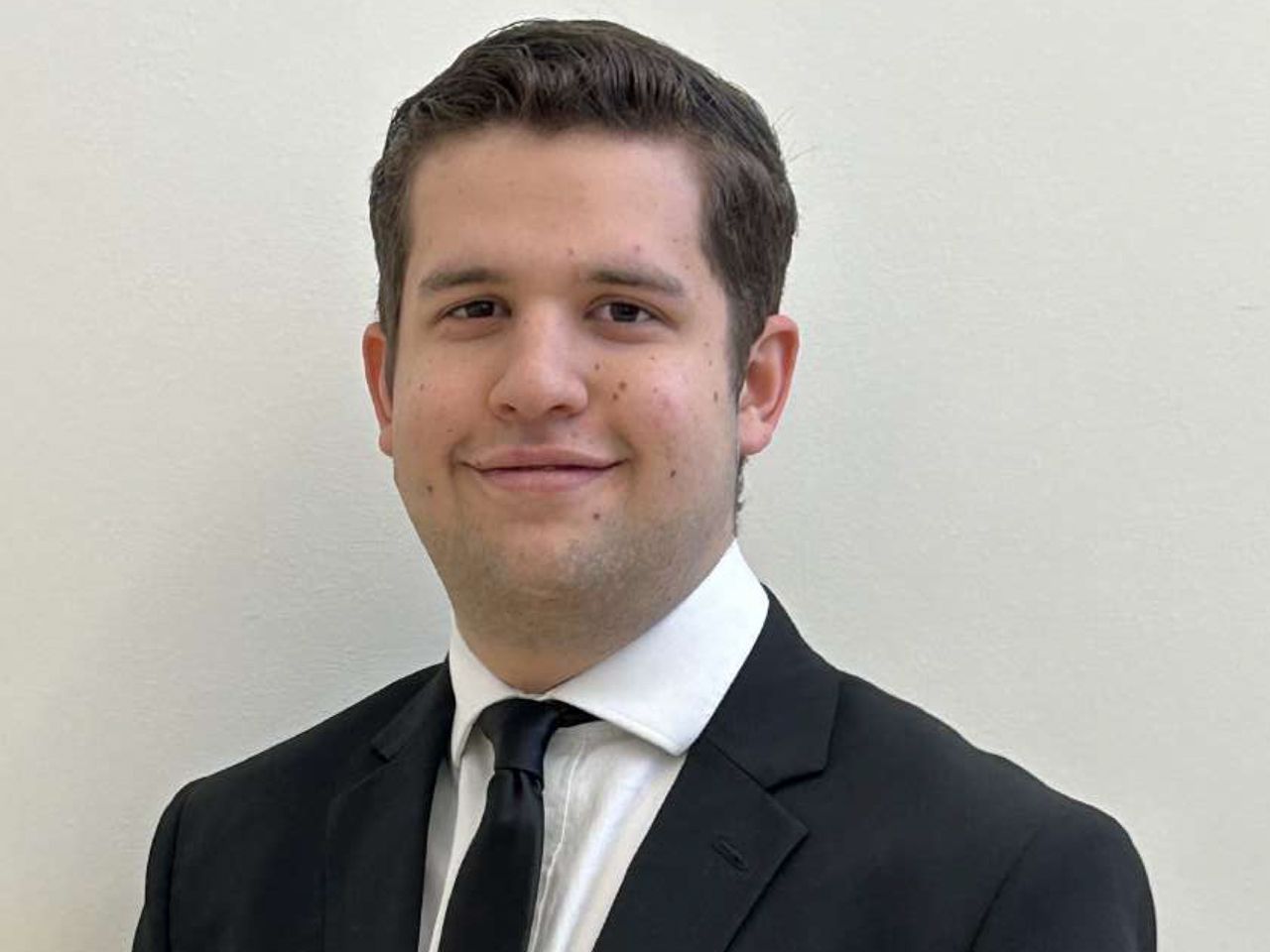 A Place for Me: How Broward College Hospitality and Tourism Student Nicolas Rangel De Pinto Found Encouragement in the Classroom and Beyond
People

| 13 December 2022 | 3 min read
Finding His Place in the Classroom
As a young student in Venezuela, Nicolas Rangel De Pinto had few places to find respite from hardship. His social life was beset by constant political turmoil, power outages, and lack of water, making it difficult to survive, let alone thrive. And because his neighborhood was held in the grips of dangerous crime, he often found that the only safe space was the classroom. He developed an early love of school and learning that he carried with him when he moved to the United States with his family at age 18.
In Florida, Nicolas' social situation improved dramatically, and for the first time he felt like life's opportunities were open to him. He had a healthy home life, a strong friend group, and a firm grasp of the future. Like many of his peers, he expected to go to college. But in high school, after struggling academically, he began to meet resistance in the last place he expected it: from his teachers.
"High school was a hard journey for me," said Nicolas, now 20 years old. "My high school teachers were not supportive of me going to college. They thought I wasn't college material."
Rather than let the attitudes of others dictate the direction of his future, he decided to work even harder, overcoming any self-doubt by maintaining a positive attitude and leaning on family and friends to stay resilient. He had triumphed over adversity once before as a child in Venezuela. There was no reason, he told himself, why he shouldn't be able to do it again.
Seeing It Through
Nicolas' dedication paid off. Like his family had done before him, he set his sights on a goal and worked hard to rectify his academic record. By the time high school graduation had arrived, he had been accepted to Broward College to pursue an associate degree at the R. Motwani Family Academy of Hospitality and Tourism Management. He says he the hospitality field because of what the hotel industry represents: a place of respite for those who need it. He provided a similar reason for attending Broward College.
"Broward College gave me the opportunity for a second chance at my education," he said. "The college has provided me with great experiences that try to take advantage of every single day."
For Nicolas, one major opportunity has been attending the Motwani Family Gala at The Conrad Hotel in Fort Lauderdale Beach, one of the most prestigious networking events in the South Florida hospitality industry.
"That was an important opportunity to meet new people at the top of my field," said Nicolas. "I was so honored to participate in this event."
During his time at Broward College, it's not as though Nicolas hardships disappeared. He still had to face balancing his work and school life while still trying to provide time for himself. But the new lease on education that the College afforded him inspired resiliency in tough times. "Even through hardest of times, you can still get the best out of them," he said.
Set to graduate with honors this December, Nicolas now aspires to attend Florida International University, and ultimately pursue a career in the hospitality business as a hotelier. He is grateful for Broward College and for the support his family and friends have provided. Most importantly, he learned to be grateful for those who doubted him.
"I'm glad to say today that the high school teachers who doubted me were wrong," he said. "But I want to thank them, in a way, because without them thinking I was going to fail I wouldn't be as proud as I am to graduate. If I learn something from failure, it's that without it you won't be successful. That's why, if there's something I know for sure, it's that I'll keep trying till I achieve my goals."
To learn more about the R. Motwani Family Academy of Hospitality and Tourism Management at Broward College, visit the program's website.
Commencement
Associate Degree
Broward College Students