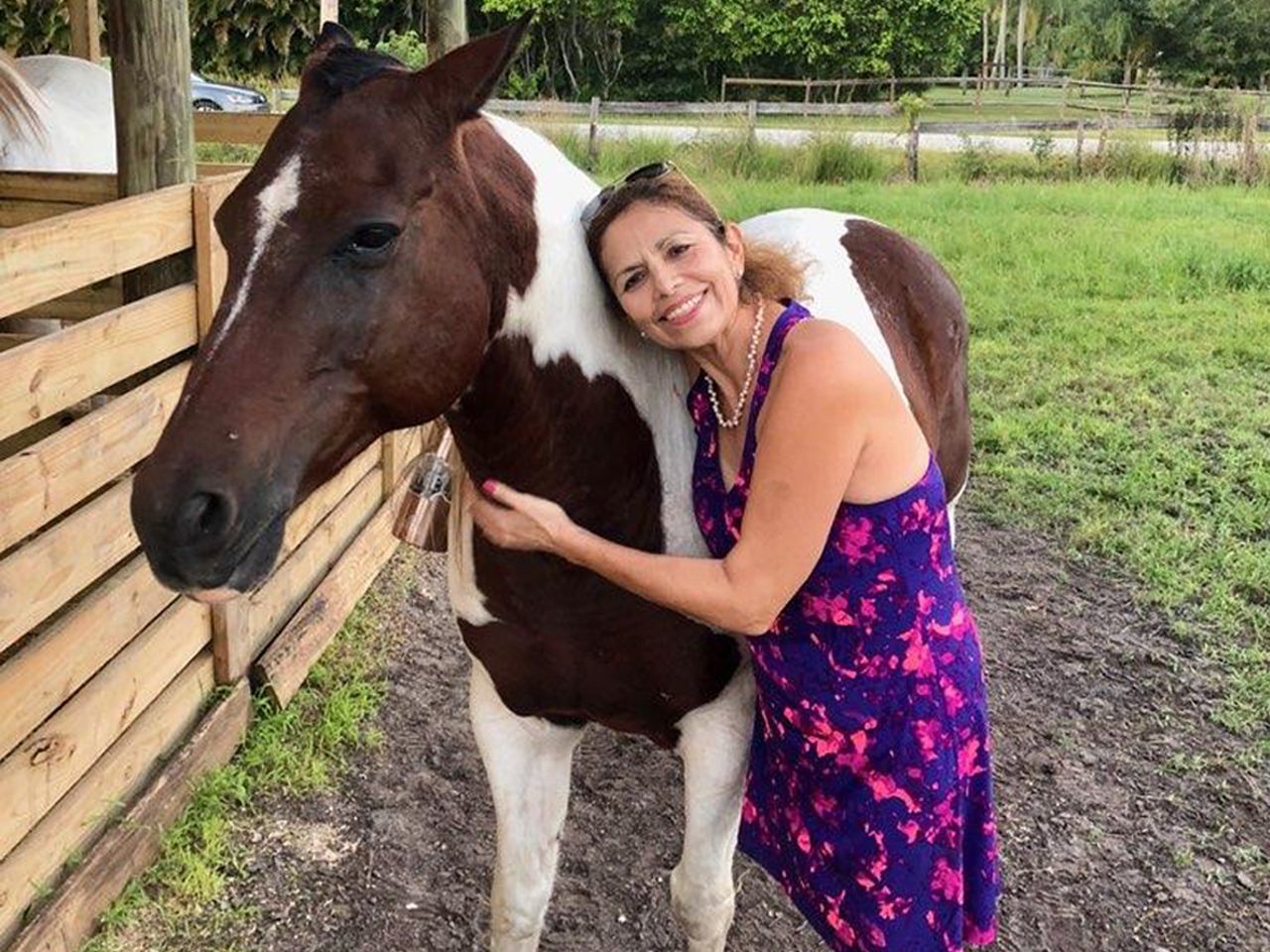 Making The Best of a Surprising Situation: How Broward College Nursing Student Found Herself in the Health Care Field After a 25-Year-Long Career
People

| 12 December 2022 | 3 min read
If you asked Patricia Morgan, 59, five years ago where she saw herself now, she wouldn't have said graduating with an Associate of Science in Nursing from Broward College. After 25 years in Motorola's Order Management and Customer Care department, her bosses suggested she retire early as the company considered moving her position overseas. Patricia did not let this sudden change of plans derail her. Instead, she used the unique opportunity to fulfill a lifelong dream of becoming a registered nurse. At this crossroads in her life, she turned to Broward College because of its financial flexibility, convenient locations, and classrooms that felt like her community.
Connecting Experiences
Her life leading up to this point has paved the way for two things: always being open to change and finding ways to care for others. Patricia moved to California from her home country, Peru, at 18. There she met a U.S. marine, the father of her two children. In 1989, the family moved to Florida. Having already graduated with a degree in Finance and Accounting, Patricia secured a job working for Motorola, but she has always had the desire to find ways to help others. While at Motorola, Patricia was also heavily involved in volunteer work. She spent a lot of her time assisting several impactful Broward County charities, including Guardian ad Litem of Broward County, a charity that represents abused, abandoned and neglected children in the courtroom and the community; Covenant House, a nonprofit providing shelter, food, immediate crisis care, and other services to homeless and runaway youth and the Broward County Humane Society.
"In hindsight, I can really see all the ways my job at Motorola and a job in health care are similar," said Patricia. "After moving from the finance department, I handled all the problems distributors had with their orders and shipments. In both careers, I recognize how prioritization and the ability to communicate are so important."
Seizing New Opportunities
When her management at Motorola suggested retirement, Patricia saw this as an unexpected opportunity to seize. After reflecting on what she truly wanted in life, Patricia concluded that the nursing field was a combination of all her desires: a fulfilling career, the opportunity to help others, and a reason to keep learning. 
"I knew I made the right choice by coming to Broward College the minute I visited the campus," said Patricia. "I never felt judged by the other students in my classes or the professors. I was surrounded by my community. People like me. They told me I wasn't alone."
However, Patricia battled with anxiety stemming from the fact that she was entering the health care field with no previous medical experience and worrying that she had been out of school for too long.
"There were many times that I felt like a square peg going into a circular hole," said Patricia. "Looking back, I am so glad that I didn't quit. I asked for help; I pushed through when it got tough. This is one of the most rewarding feelings."
No signs of slowing down
"I have what the young people call FOMO," Patricia laughs. "I want to try all the different areas of medicine. I'm so excited about my future. I can't wait to get out there and help people."
Patricia's graduation is only the start of a long and very rewarding journey in the health care field. She wants to let those with a fear of going back to college at an uncongenial age know they are worthy and capable of getting a degree.
"It's all about paving the way for the next people," said Patricia. "If I can do this, so can you."
Seeking a career change? It's never too late. Learn how you can earn an associate degree in nursing by visiting the program's webpage.
Commencement
Associate Degree
Broward College Students