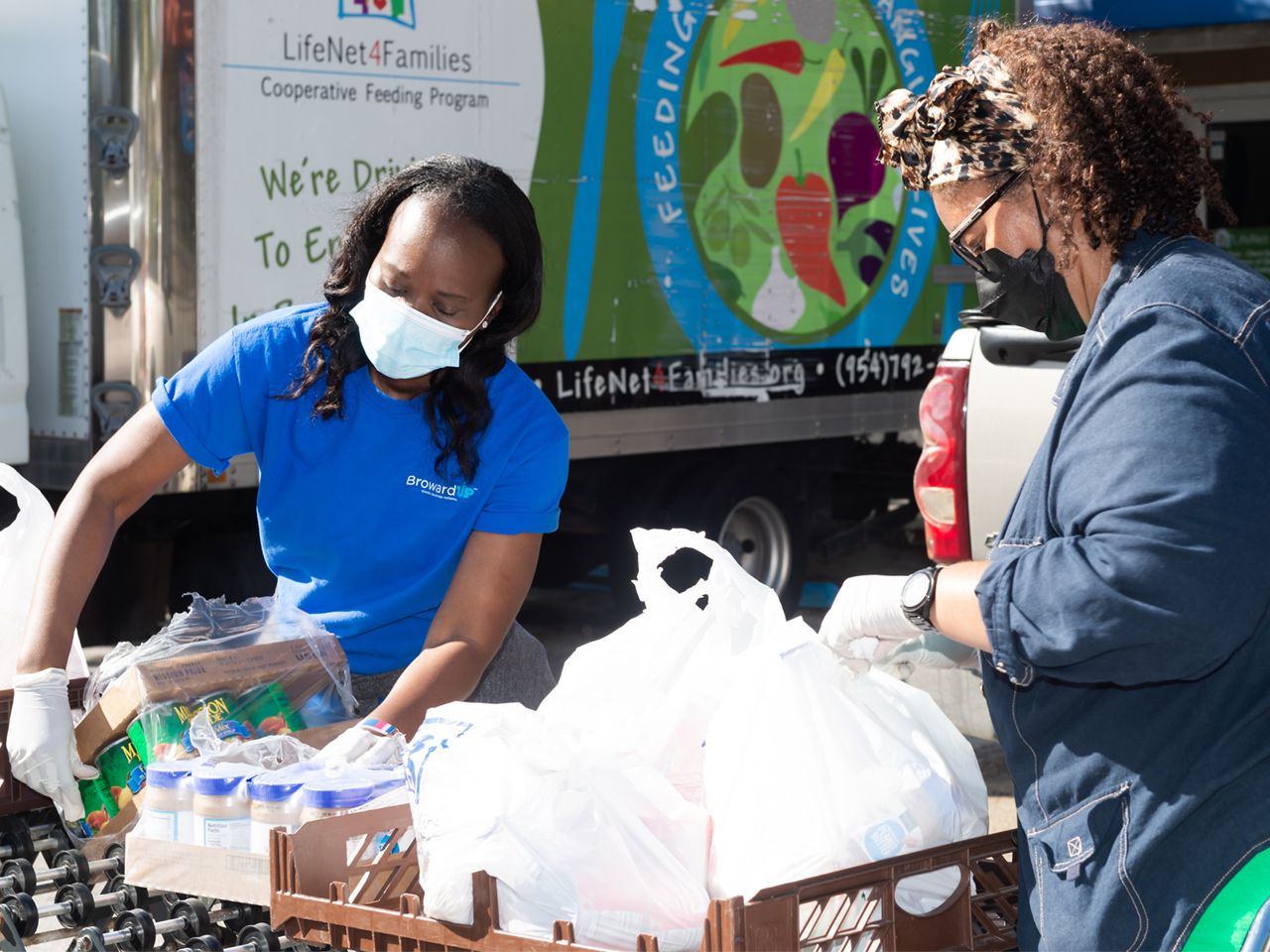 Broward College Observes MLK Day with Third Year of Service in Support of LifeNet4Families
People

| 12 January 2023 | 2 min read
Whether in the classroom or in the community, Broward College has a long-standing commitment to supporting the community. The College prides itself on being an incubator for game-changers and pathbreakers, inspiring community members to follow in the footsteps of leaders who have shaped our nation. It is in this spirit that the College will honor the legacy of Dr. Martin Luther King, Jr., by hosting a national day of service at the A. Hugh Adams Central Campus in Davie on Monday, January 16, from 9 a.m. to 2 p.m.
Sponsored by the Stronger Together: Sisterhood in the Workplace Employee Resource Group and Broward College Peer Mentoring, the event offers an opportunity for Broward College students, employees, and members of the community to pack food bags to support a nonprofit organization that provides a gateway to stability for people in Broward County experiencing hunger, homelessness, and poverty.
"While many see Martin Luther King Jr. Day as a day off, we see it as a 'day on,' said Broward College Interim Dean, Academic Affairs, Dr. Amoy Reid. "It's an opportunity to start the year in the spirit of volunteerism and service, continuing the legacy Dr. King, who spent his life working to better the lives of others. We are making sure that at Broward College we do our part to help."
Attendees will prepare food bags for families in need and write inspirational notes for each bag. The event is free and open to the public, and LifeNet4Families will provide all the food and supplies to pack bags for their clients. Staff from all areas of Broward College and representatives from local nonprofit organizations are encouraged to attend.
This is the third year that Broward College has hosted an MLK Day of Service. MLK Day is the only federal holiday designated as a National Day of Service to encourage all Americans to volunteer to improve their communities. Signed into law by President Ronald Reagan in 1983, the Dr. Martin Luther King Jr. holiday bill became the first federal holiday honoring an African American. It was observed for the first time on January 20, 1986, and has been observed on the third Monday in January ever since.
Interested in serving your community as a career? Check out our Social and Behavioral Sciences Pathway page to learn more. And be sure to follow the digital conversation about MLK Day and the days leading up to it on Broward College's social media pages under the #MLKDay hashtag.