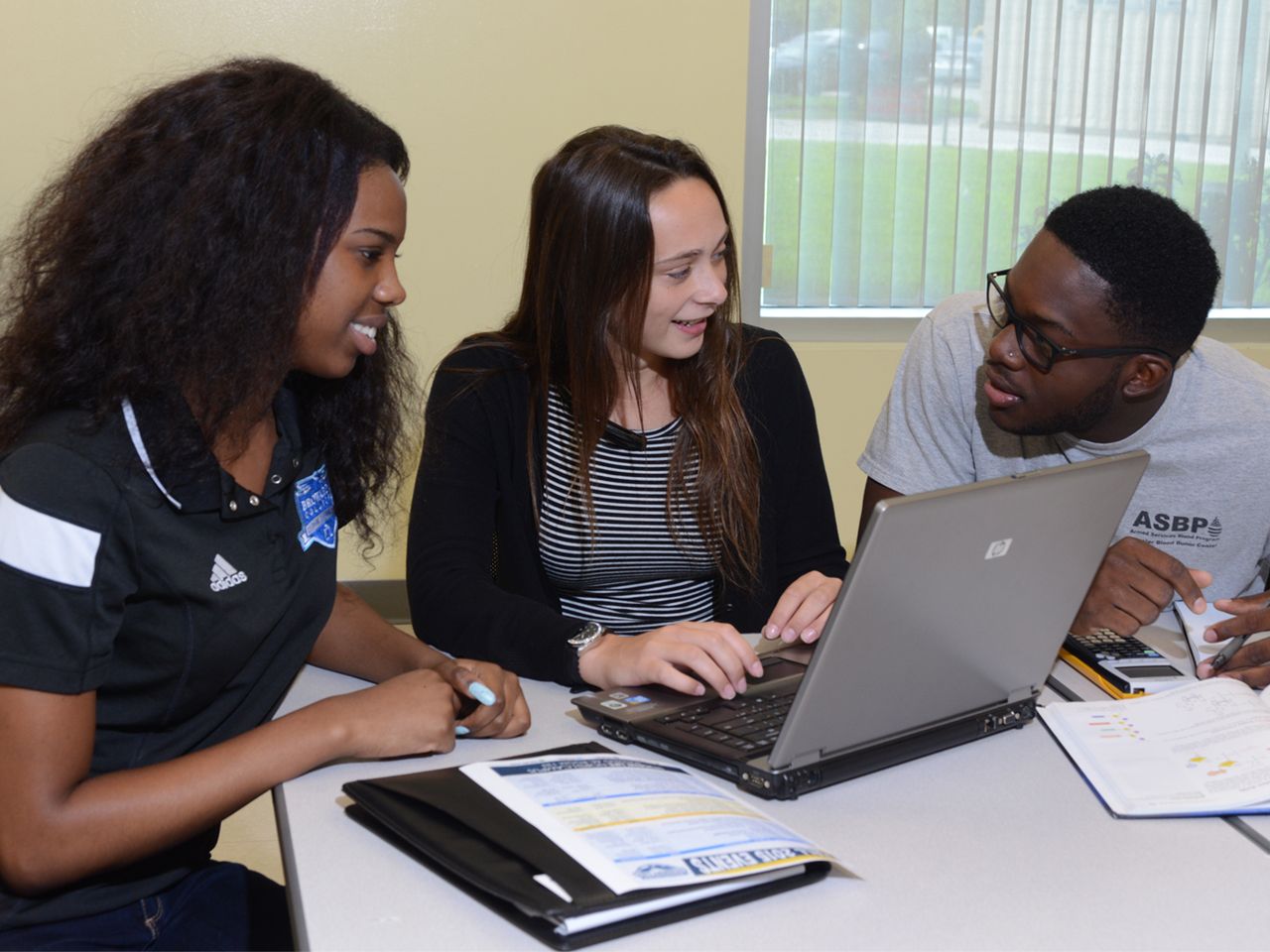 Zero Textbook Courses to Help Students Cut College Costs
News

| 09 February 2023 | 2 min read
Dr. Stephanie Etter, Vice Provost, Academic Services and Learning Resources
In a world full of financial uncertainty, college students are often faced with tough financial decisions. While Broward College may not be able to control the cost of gas, rent, and food, a new program hopes to make a difference in how much students pay for textbooks.
The College's Center for Teaching Excellence and Learning (CTEL) is proud to announce that it has launched the Zero Textbook Cost (ZTC@BC) Community of Practice program to help faculty find new, better, and less costly ways to deliver instructional materials to students. ZTC refers to a Zero Textbook Cost course, a designation indicating to students that there is no textbook cost for a class. ZTC courses still include quality instructional materials, but these may be digital resources available to the students without an additional fee or materials that are considered Open Education Resources (OER).
Recent Florida Student Textbook and Course Materials Survey findings suggest that the cost of books and course materials negatively impacts student access, success, and completion. Of the respondents, 64.2 percent of students reported not purchasing the required course book; 42.8 percent said that they took fewer classes due to the cost of books;  40.5 percent did not register for a course based on textbook price and 22.9 percent reported dropping a course due to textbook costs.
The ZTC@BC Community of Practice program is providing professional development support for faculty to explore options for courses currently using traditional textbooks to use ZTC materials instead. With ZTC, students can save money and use the course instructional materials from the first day of class. In many cases, faculty can customize Open Educational Resources for classroom use, collaborate with colleagues and create instructional content that others can use.
In addition to supporting the adoption of ZTC by individual instructional faculty, the program encourages scaling of ZTC adoptions to impact more students over time. This year's ZTC@BC program will be the first of many efforts to bring zero-cost course options to our students. Broward College is committed to making all aspects of post-secondary education affordable, including textbooks and instructional materials.
We look forward to increasing the number of high-quality, learner-centered ZTC course sections we can offer over the next few years. The faculty in the inaugural ZTC@BC Community of Practice cohort are planning to have their ZTC course sections available for the Fall 2023 semester. These include courses in Anatomy and Physiology, English for Academic Purposes, Chemistry, Philosophy, Speech Communications, Physics, Biology, and Education.
ZTC courses will be easily identifiable during the registration process once they are available. If you are a student who needs help with classroom materials or a challenge outside the classroom that could impact your academic journey, Broward College provides wrap-around services and holistic support to students by connecting them to essential campus resources and community organizations through Seahawk Outreach Services.
Dr. Stephanie Etter provides leadership for the A. Hugh Adams Central Campus and serves as the College's academic leader in administering and supporting college-wide professional development and employee training programs. She also provides strategic vision and direction for the Libraries, Academic Success Centers, Testing and Assessment Centers, Office of Transfer Services, Dual Enrollment and the Robert "Bob" Elmore Honors College.
students
New Program
Broward College Students
Broward College Leadership
Service
Student Support