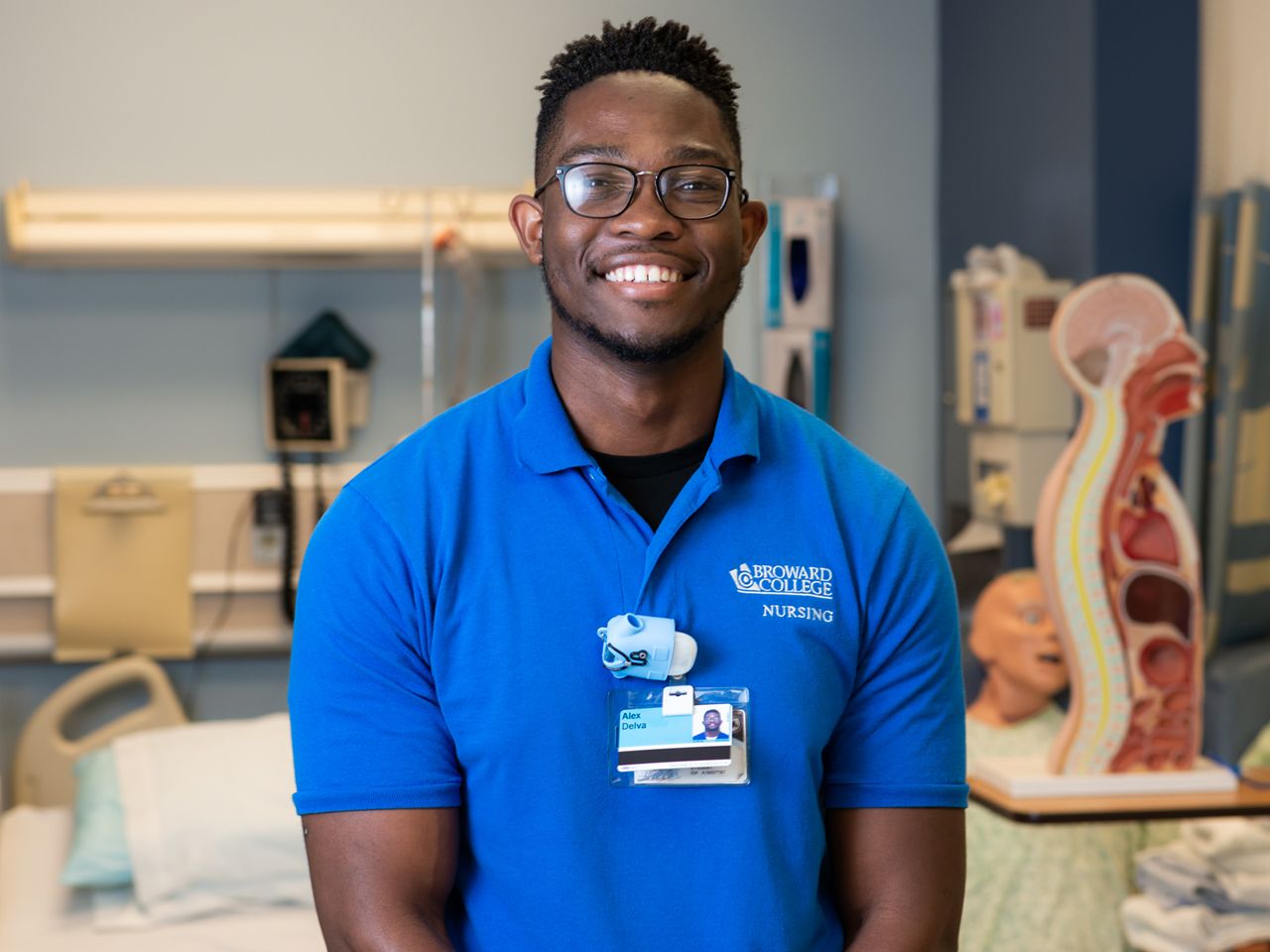 $100,000 Grant from Sunshine Health Helps Broward College Launch New Health Training Center in Lauderhill
News

| 01 March 2023 | 2 min read
Broward College and the Florida-based health care plan provider Sunshine Health are collaborating on a new initiative that will brighten the career landscape of the City of Lauderhill. In February, Broward College received a $100,000 grant from Sunshine Health to establish the Broward UP™ @ Sunshine Health Training Center in the city, paving the way for a unique educational facility that will equip residents with the skills necessary to thrive in the health care job marketplace, one of the most in-demand career fields.
As part of the grant, Broward College will offer health care courses in the Sunshine Health Welcome Room in the Lauderhill Mall, located at 1299C N.W. 40th Ave. Several courses will be offered, with a focus on providing essential skills for in-demand medical positions. These courses include Electronic Medical Records, Health Career Core, Medical Administrative Assistant, and Revenue Cycle.
Participants who complete these classes will receive a Broward College certificate and micro-credential, both of which can lead to career placement or opportunities for further study. For certifications that require additional testing, a testing voucher will be provided to students.
Classes will begin at the Broward College @ YMCA location in Fort Lauderdale in March, with plans to relocate courses to the Sunshine Health Location later this summer. An opening ceremony featuring representatives from Broward College and Sunshine Health is also being planned for the summer.
Broward UP, which stands for "Unlimited Potential," is an expanded service model that ensures all Broward County residents have access to post-secondary education. Through Broward UP, Broward College offers free workforce training and student support services online and directly in neighborhoods throughout Broward County, focusing on Broward County zip codes with disproportionately high unemployment rates and low education attainment.
Headquartered in Broward County, Sunshine Health is among the largest health care plans in Florida, offering coordinated care and a network of support for its more than two million members. The organization's new partnership with Broward College coincides with a larger expansion program that will provide a pathway for participants to secure a career in high-demand fields to better meet the needs of the workforce within Leon, Hillsborough, and Broward counties.
To learn more about the Broward UP model, including upcoming Adult Education and Workforce Training workshop dates, visit the Broward College website.
Are you interested in a career in healthcare? Learn how a degree in Health Sciences can put you on the path toward achieving your dream job.
Admissions
Broward UP
Workforce Education
Community Partnership
Job Opportunities
In-demand training
Broward College Students