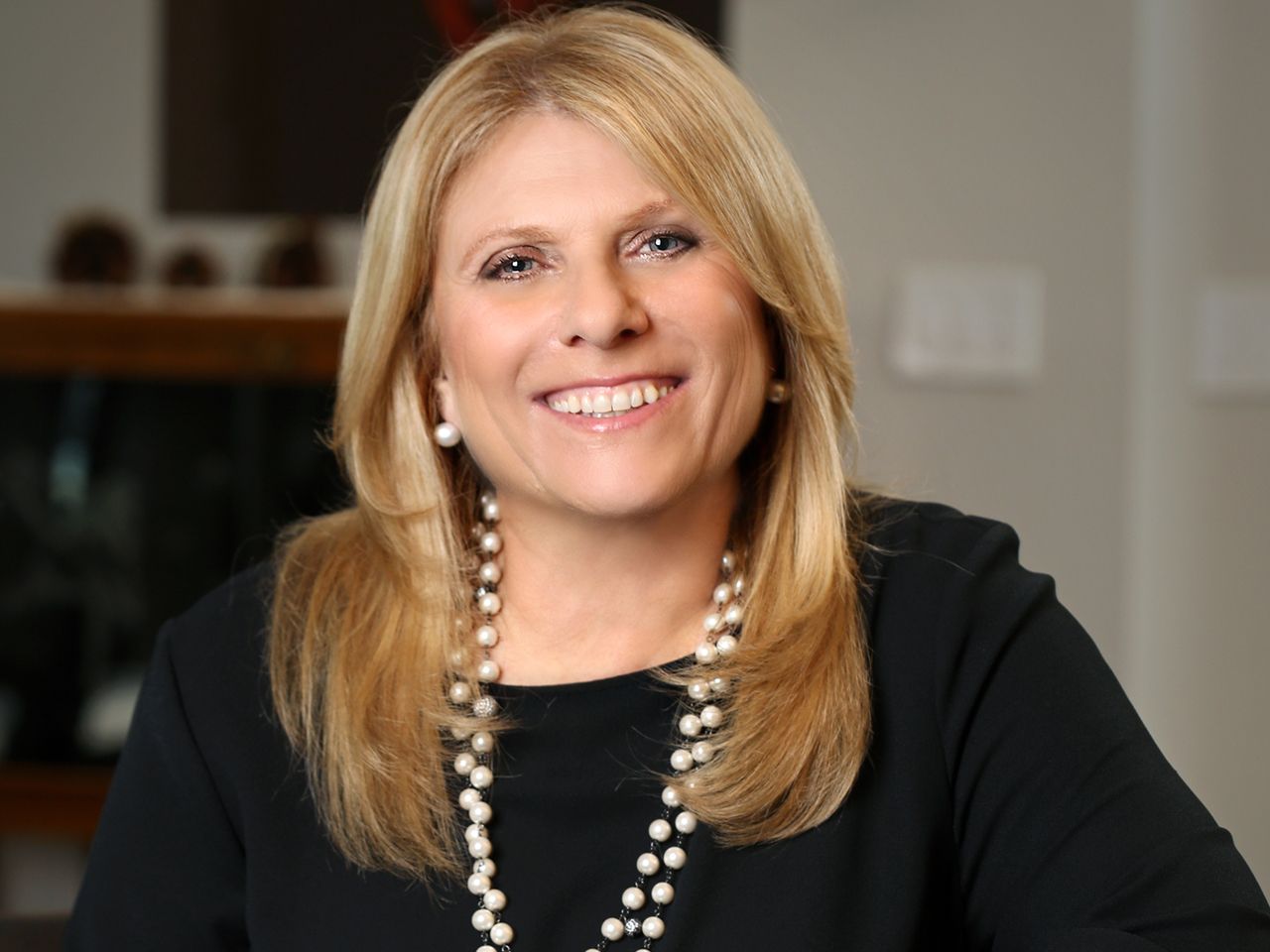 A Courageous Voyage: Lisa Lutoff-Perlo, Bold, Innovative Female Executive of a Luxury Cruise Company, to Deliver Keynote Address at Broward College Spring 2023 Commencement
Events

People

| 27 April 2023 | 4 min read
In a complex, male-dominated industry, Lisa Lutoff-Perlo charted her own course to success. Lutoff-Perlo, a nearly 40-year veteran of the cruise industry, was recently named Vice Chairman of External Affairs for Royal Caribbean Group, a position she will officially assume on May 1, 2023. But that will be just the latest stop in a career that has been defined by breaking barriers and setting milestones.
Prior to this appointment, she served as the CEO of Royal Caribbean Group's subsidiary Celebrity Cruises, making her the first female executive to lead a brand at the publicly traded cruise company. Her career journey is already an inspiration to countless entrepreneurs who seek to follow in her footsteps, and on Tuesday, May 9, she will have yet another opportunity to inspire the next generation of business leaders as speaker for Broward College's spring 2023 Commencement Ceremony. The ceremony will take place at the Broward County Convention Center at 1 p.m. Doors will open at 11 a.m., and graduates are encouraged to arrive as early as 10:30 a.m. More than 2,600 credentials will be conferred to students with a wide range of backgrounds and experience – whose ages range from 16 to 72 – including 22 veterans and 222 College Academy students.
Making Way for Female Entrepreneurs
Lutoff-Perlo began working in the cruise industry as a Royal Caribbean cruise line district sales manager in 1985. What followed was a succession of company firsts. In 2005, following a steady progression of sales and marketing positions, she pivoted to Royal Caribbean's subsidiary Celebrity Cruises as Senior Vice President of Hotel Operations, the first woman to hold such a position. Then, in 2012, she made history once again when she was named the Executive Vice President of Operations for all of Royal Caribbean Group, the first woman in the industry to oversee both hotel and marine operations. In 2014, she ventured back to Celebrity Cruises as CEO to usher in an era of unprecedented growth for the brand, including historic financial performance.
Under her guidance, Celebrity Cruises reached extraordinary new heights. In 2018, she launched the brand's new Edge Series of ships, transforming the brand's onboard experience for guests and crew, and the industry's approach to cruise ship design. The first ship in the Series was crowned one of TIME Magazine's 2019 World's Great Places. This year, Celebrity Cruises' ships were the first in the world to earn the coveted star rating from Forbes Travel Guide.
Lutoff-Perlo, who lives in Fort Lauderdale, is known as a leader who fosters a culture of ambition and innovation. Much like Broward College, the cruise industry has a globe-spanning reach. Royal Caribbean Group employs team members representing more than 75 countries, operating a global fleet of 60 ships and sailing to more than 800 destinations around the world.
Her tenure with Celebrity Cruises has also been a boon for women in the cruise industry. As CEO, she hired the first American female captain, the first West African woman to ever work the bridge of a cruise ship, and the first female to navigate the archipelago of the Galapagos as captain. In March of 2020, Celebrity Cruises made maritime history with the first all-female bridge and leadership team.
A press release from Celebrity Cruises notes that in an industry where only two percent of the world's mariners are female, Celebrity grew the percentage of women on their bridge teams from three percent to 32 percent in seven years. Much of that success has come from the leadership of Lutoff-Perlo, which extends far beyond the maritime industry. She serves on several boards, including the Board of Directors of the Fortune 500 company AutoNation. She also lends her leadership to multiple philanthropic, business, and women's organizations and has received numerous prestigious awards, including the prestigious Eleanor Roosevelt Medal of Honor.
A Guiding Light for Her Community
In her commencement speech to Broward College graduates, Lutoff-Perlo will draw on her wealth of experience in the maritime and cruise industries to share a message of perseverance, vision, and self-confidence.
Lutoff-Perlo shares her powerful career stories and lessons learned in her leadership book, "Making Waves: A Woman's Rise to the Top Using Smarts, Heart and Courage," available in February 2024.
"Throughout both my life and career journey, I've done things differently and charted a new course," Lutoff-Perlo told Broward College. "Making a difference takes smarts, heart, and courage, because when you make waves, you often have to stand strong against the current. You have to stand by your values, stand by your teams, and stand by your brand. There's an art to this and I'm excited to pay forward all that I have learned to inspire the Class of 2023."
For more information on Broward College's upcoming Spring Commencement, visit the Spring 2023 Commencement page.
To learn more about Lisa Lutoff-Perlo, read her bio on the Celebrity Cruise website.