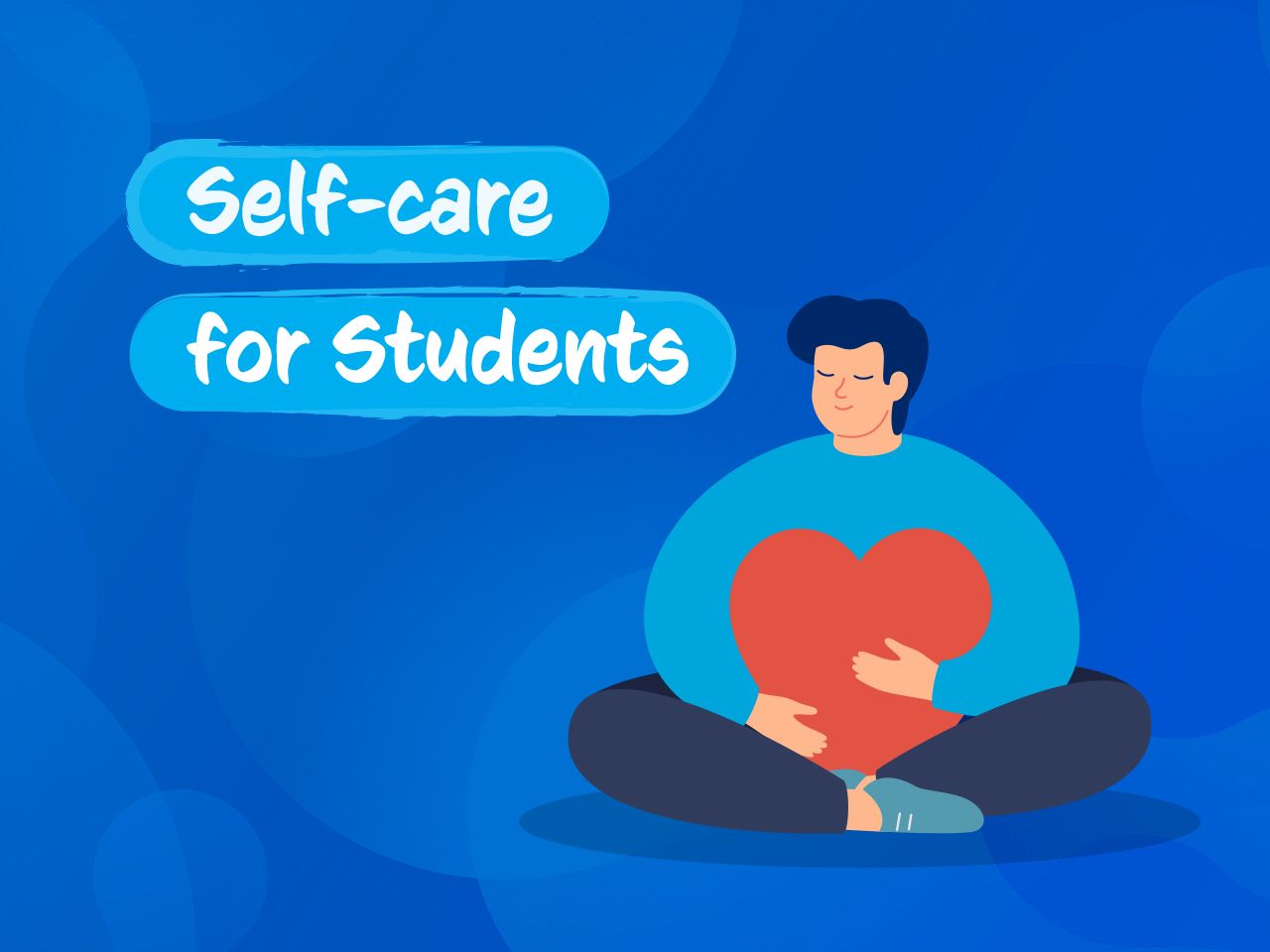 Self-Care for Students: Strategies for Staying Stress-Free During Final Exams
News

| 19 April 2023 | 2 min read
As a Broward College student, you're already on the path to your future. But let's face it, school can be stressful. As final exams approach, it's important to become aware of your mental and physical stress levels and learn how to manage them accordingly. After all, managing stress is an essential component of a healthy lifestyle. What's more, it's a key component of self-care.
The National Institute of Health defines stress as "a physical and emotional reaction that people experience as they encounter challenges in life." It is your body's way of reacting to what it considers external threats, sometimes called your body's "fight or flight" response. An occasional bout of stress is normal for most people, but when stress becomes unmanageable, it can have devastating effects on both your mind and your body. By taking proactive steps to lower and manage your stress, you can improve your mental and physical well-being, unlock your academic potential, and even prevent stress-related health conditions such as chronic fatigue, irritability, muscle tension, and cardiovascular disease.
In honor of April being National Stress Awareness Month, Broward College has compiled a list of tips that will help you stress-proof your brain and put your mind at ease. By pursuing a college education, you're already taking care of your tomorrow. Here's how you can start taking care of yourself today.
"Scheduling a few minutes or more a day to check in with your stress level is important," said Broward College student services manager Melanie Gnaizda Gilson. "Students should check their physical reactions to stress. Doing the opposite of the things that cause them to feel angry, tired, or sad will help. Self-awareness is important to mental health, physical health, and emotional health. Make healthy choices by practicing the tips below."
Return to Your Senses
Stress and anxiety sap your mental energy. Reduce brain strain by grounding yourself in sensory activity. Try a breathing exercise, listen to a meditation podcast, paint a picture, work on a craft, or cook up your favorite meal. Return to the moment through your senses.      
Get Active
Moving your body can do wonders for your emotional health. When stress has you stuck in your own head, try getting some exercise. Go for a walk, swim a few laps in the pool, or hop on a bike and get some fresh air. Ground yourself in your body and your mind will thank you.
Make Connections
Don't assume you have to handle stress by yourself. By talking with others, you can better navigate life's difficulties. Hang out with positive people – in person or online. Meet friends for dinner, have a potluck dinner at a local park, or call up your buddies to watch TV. Lean on your support system when the going gets tough.
Channel Something Higher
Sometimes, it can be helpful to turn to a spiritual or meditational practice for solace in tough times. If it suits you, try a meditative practice, read a spiritual passage, or recite a prayer in whatever way you find most comfortable. Sounds can be healing too. Read affirmations out loud, recite a chant, or listen to calming music.
This list isn't designed to be comprehensive, and as you learn to manage your own stress journey, Broward College encourages you to reach out for support if needed. Explore all of our mental health and wellness resources at students.broward.edu/resources/mental-emotional-wellness/
Need someone to talk to? Call Henderson Student Counseling at 954-424-6911 | Suicide Prevention Lifeline: Call or text 988
students
Empowerment
Broward College Students
Student Support