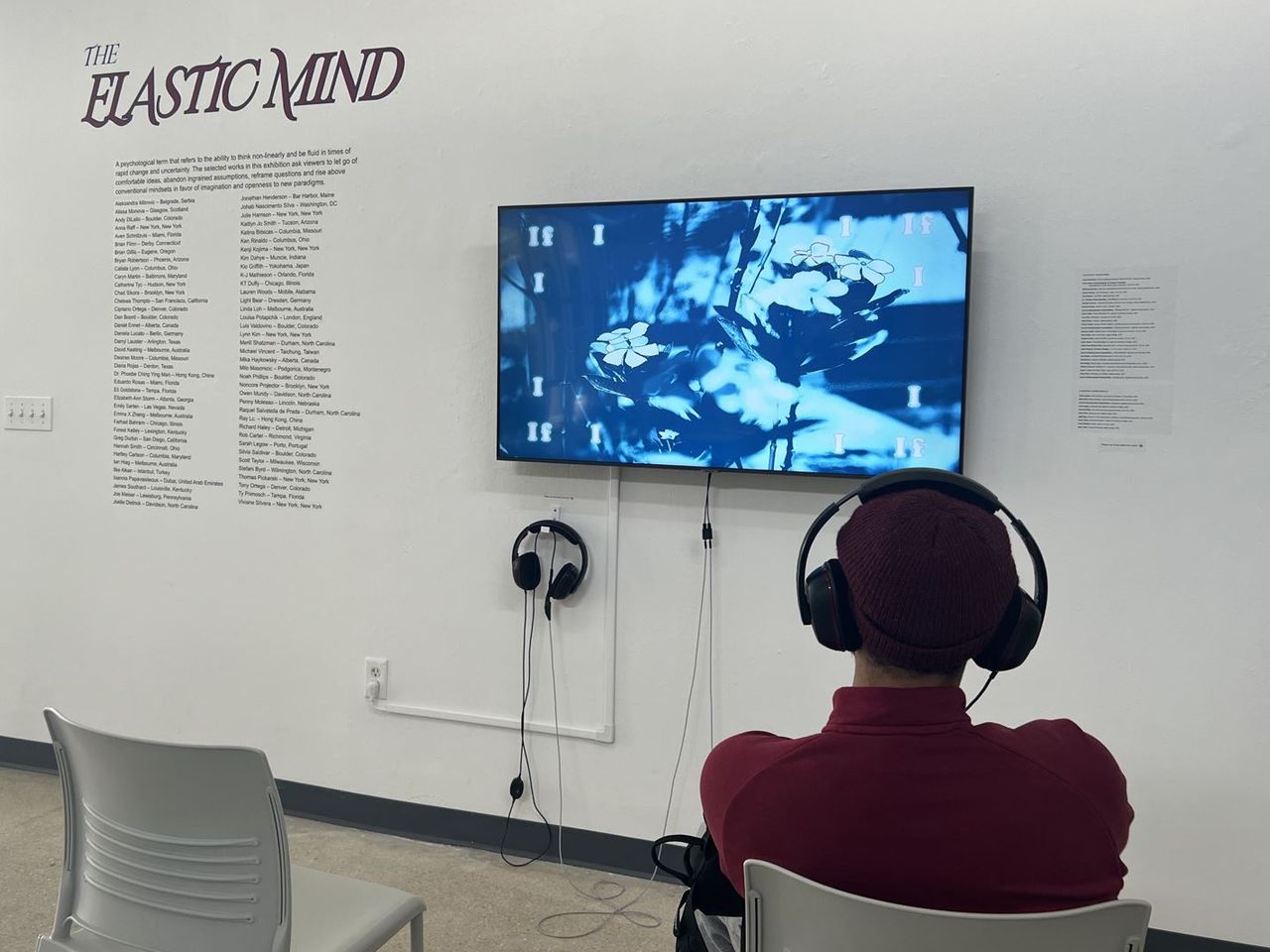 Elastic Mind: How Broward College Instructor Kohl King's New Art Exhibit Celebrates Artists who Innovate and Thrive
People

News

| 24 May 2023 | 3 min read
For artists of every stripe, the past few years have been a test of resilience, flexibility, and innovation. The COVID-19 pandemic and the remote world it ushered in challenged artists to think differently about the way they create and promulgate art. Now, a Broward College art exhibit will celebrate that ability of artists to survive and thrive in times of uncertainty and change. The Elastic Mind, the final exhibition of the 2023-23 season, debuted at the South Gallery at the Judson A. Samuels South Campus on April 20 and will run through September 28, 2023. Entrance to the gallery is free and open to the public.
Kohl King, the curator behind the exhibit, describes the theme of the show as a testament to the artists, scholars, students, and leaders who learned to adopt new skills and innovate as a means of coping with a world and culture that underwent significant transformation. Her goal was to demonstrate how artists learned to think creatively during times of unprecedented change. "The works in this exhibition creatively speak to the theme of the 'elastic brain,' a term which refers to the ability that humans have to think non-linearly and be fluid, to survive in times of rapid change and uncertainty," she said.
The Origin of an Idea
As a curator, she began to conceive the parameters of the show in early 2022, inspired by Leonard Mlodinow's writings. Mlodinow is a theoretical physicist, mathematician, screenwriter, and author of several books addressing how people think and behave. His research has helped shed light on how the human brain adjusts to ambiguity and contradiction by abandoning assumptions, tolerating failure, integrating ideas, and relying on imagination. The exhibit focuses on how these aspects of the human brain manifest themselves in the creative act.  
"I found myself recalling his words during the height of the pandemic when I – like all of us – needed to quickly and continuously adapt to uncertainty and uncontrollable circumstances," said King. "I felt it was important to turn the chaos I was feeling during that time into creativity and thus, the impetus of this art show was born."
King envisioned casting a wide net to solicit artists for the exhibit. Hoping to reinforce the concept of elastic thinking, she asked artists to submit time-based works and created through digital means, with the intent that a time-based incentive would force artists to think differently about how they bring their artistic vision to life. By limiting her submission request to digital art, she was able to provide an opportunity for as many artists to show their works in the gallery as possible. Little did she know that once she opened those doors, the submissions would come flooding in.
"The gallery staff and I put out a free open call last summer seeking submissions, and over 300 artists and creatives from around the globe answered with a combination of over 1,000 entries," said King.
Global Artistry
From this overwhelming response, 67 artists and artist groups, with a total of 104 works, were selected for the show. "The chosen works range in their approaches as well as the dates in which they were created but they all ask viewers to question their preconceived ideas of art, creativity, and notions of what is valid," said King.
The show features artists from across the state and nation, as well as several entries from international artists representing Canada, Germany, the United Arab Emirates, Australia, China, Japan, and Scotland. The exhibit also includes artwork from former Broward College student Aven Schnitzuis and current Broward College Professor of Visual Arts Eduardo Rosas.
The Broward College South Gallery is in Building 69, room 137 of the Judson A. Samuels South Campus, 7200 Pines Boulevard, Pembroke Pines, 33024. The gallery is open from 10 a.m. -to 2 p.m, Tuesday to Thursday during the summer term.
For more information on the Elastic Minds exhibit, contact Gallery Curator Kohl King at 954-201-8987 or kking2@broward.edu. You can also schedule private viewings or class field trips. For more details on the exhibit, including holiday hours, click here.
Want to learn more about the creative arts programs offered at Broward College? Visit the Visual and Performing Arts homepage.