A Little Help from My Friends: How Eric Lopez and Erika Gonzales' 20-Year Friendship at Broward College Made Dreams Come True
People

| 05 May 2023 | 5 min read
Erika Gonzales and Eric Lopez's friendship story has been 20 years in the making.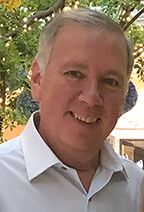 Eric, an administrative assistant at Broward College, first met Erika in an education class on the North Campus in 2004. He was already a high school teacher who needed some classes to retain his teaching certificate. Erika was a freshman who hoped to become a teacher. During a group assignment, a twist of fate – and a tad bit of stage fright – brought the two soon-to-be friends together.
"The professor assigned five of us into a group to prepare a lesson plan and present it in front of the class," said Eric. "Our group was quite dedicated, and each person tackled a different portion. We met on weekends to rehearse our parts. The night we were presenting was going great. Erika was going to do the final part and wrap things up. Instead, she froze like the proverbial deer in the headlights. They didn't say anything, didn't move. Frozen."
Seeing a fellow Seahawk in trouble, Eric jumped in and explained her portion of the lesson. The group presentation concluded without a hitch, but the event would lay the foundation for a long-term friendship that would endure across an often winding road.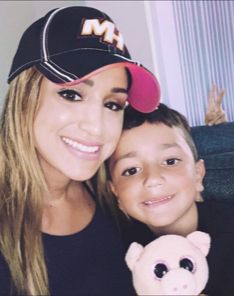 Finding her Way
For Erika, that road started not in Broward County but New York City. It was a rocky road from the start. Her mother had passed away from pancreatic cancer during her junior year, and that experience left a scar on her psyche. Born in Queens, she graduated high school in 1998 with what she calls "a miracle from God."
"I struggled in all my classes that year and eventually stopped going," said Erika. "I was upset every day and suffered from anxiety and depression. I got help from a good friend, which helped me get back on track my senior year and eventually graduate."
But that bout with anxiety and depression would be a forecast of times to come. Erika debated for years about starting college because she wasn't sure what direction she wanted her life to go. She started a serious relationship and was married in her mid-20s. There were years filled with odd jobs and false starts. After relocating to South Florida for a change of scene, she started working at a window dressing company but soon debated the next steps. She considered pursuing higher education, then gave up on that dream. Then, in 2006, she found her way to Broward College. For the first time in a long time, it felt like her compass was leading her in the right direction.
Initially, Erika wanted to pursue a major in nutrition. But first, she had to make up for lost time during high school by completing some general coursework. Getting back on track took about a year, but at that time, she decided she wanted to work with kids. "I changed my major to Education," she said.
Enter Eric, the classmate who would go on to change Erika's life. Erika describes meeting him as "really a breath of fresh air."
"He was super motivating and helpful," she said, "and always helped me see the glass as half full."
Another Roadblock
Some glasses, though, are harder to see through than others, especially through eyes that are clouded by anxiety and depression. That was certainly the case for Erika, who struggled when it finally became time to take her Florida Teacher Certification Exams.
"That's where everything stopped for me," she said. "I had suffered for years with testing anxiety. I went to take my first General Knowledge exam, which was four sections, and passed only two."
Erika retook this exam several times to try to continue with her classes but couldn't muster passing scores for Reading and Math. In 2014, eight years into her studies at Broward College, Erika got pregnant, and a few years later, she decided to take a break from pursuing her education to be a mother.
Thank You for Being a Friend
Meanwhile, in late 2019, Eric took a job as an admissions assistant at the A. Hugh Adams Central campus. Being back on a Broward College campus stirred his memory, and he thought back to his friend Erika, wondering where she was on her education journey.
"My very first phone call at work was to Erika," he said. "When I picked up the phone, I told her, ' Guess what? You are coming back to college, and we are going to finally finish this up!'"
It was partly wishful thinking on Eric's part because life had clearly gotten in the way of Erika's education. Erika was raising her child and working full time as a teacher's aide, all while delivering for DoorDash and providing respite care for the parents of a developmentally challenged child.
But still, the prospect of finishing her degree excited Erika. With some convincing – as only a good friend can do – Erika agreed to restart her studies at Broward College.
The difference this time would be community support. To make her dreams come true, Erika got help from caring people like Ilisa Sarbey, Hannah Collins, Dr. Elizabeth Molina of the Broward College Education Department, and Eric himself. Through their strength and her own, Erika completed all her required classes and, most importantly, passed all the required state exams.
"I had to retake it about 10 times," she said. "But it was all worth it."
Come May 9; she will finally walk the stage and earn her well-deserved bachelor's degree in Exceptional Student Education – nearly 20 years after she began. She couldn't have done it without a little help from her friend.
"I am very thankful for the people at Broward College," she said. "Starting with Mr. Eric Lopez, who has been my mentor all these years and helped me get through it all. I will forever be grateful."
Next up on her list, Erika intends to pursue a master's in Education. When she told Eric about this decision, he was thrilled about his friend's future plans and the prospect of an ongoing friendship. "Here's to another 20 years!" he said.
Learn more about pursuing a bachelor's degree in Education or Academic Advising support at Broward College that can help you fulfill your dreams.