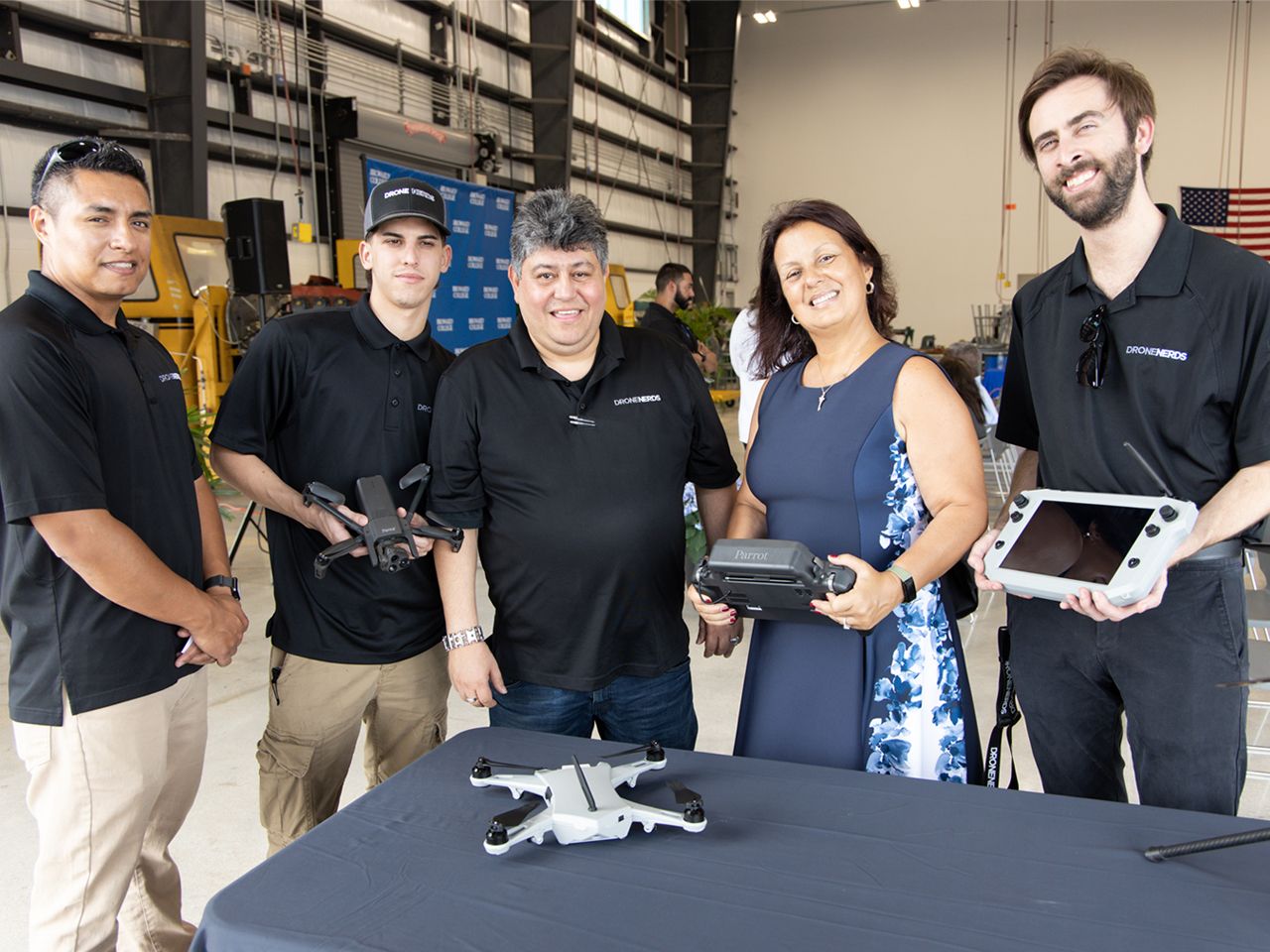 Broward College Project Uses Drones to Introduce High School Students to Careers in Aviation
Press Releases

| 15 June 2023 | 1 min read

Drone-based curriculum and competitions will begin at four South Florida high schools in the fall.
FORT LAUDERDALE, FLA. (June 15, 2023) – The Federal Aviation Association (FAA) has awarded Broward College a $500,000 grant to support workforce development in the aviation industry through the Drone Racing Operations and Navigation Education (DRONE) Project. The initiative will expose high school students to careers as aircraft pilots, aerospace engineers, and the emerging field of unmanned aircraft systems operators. The College will partner with Broward County Public Schools to establish or expand drone leagues at select public high schools beginning in fall 2023. The one-year grant will serve 75 students, and participants will be able to sit for the Drone Pilot Ground Training (FAA Part 107) exam and earn an industry credential.
"The DRONE Project does more than prepare the students to take to the skies," said Gregory Adam Haile, J.D. "It is part of our intentional efforts to engage high school students. The STEM-related skills and critical thinking they acquire from this program will be helpful to aviation, yes, but in the end, these students will be equipped to succeed in any career field. It is our goal that every young person who comes to our doors should feel like a career is within reach."
At a launch event on Wednesday, May 31, at the Broward College Aviation Hangar on the Judson A. Samuels South Campus, FAA Deputy Administrator A. Bradley Mims joined Broward College President Gregory Haile and other administrators to launch the program and highlight the current shortage of aircraft pilots.
"We are in uncharted, yet exciting, territory with advanced aviation," said Mims. "We have a dynamic industry ready to take on the world with new innovations – and Broward College is a part of it. I also want the students to know – it doesn't matter what you look like or what your background is; there is a place for you in aerospace. You can accomplish anything; don't let anyone tell you otherwise."
Broward College's Emil Buehler Aviation Institute will implement the DRONE Project, using its state-of-the-art facilities, experienced flight instructors, and aviation faculty members to engage students in drone leagues and competitions and provide professional development to high school teachers.  
For high-resolution photos from the DRONE Project launch event, please click here.
-B.C.- 
ABOUT BROWARD COLLEGE:
Serving approximately 56,000 students annually, Broward College provides residents with certificate programs, two-year university-transfer degrees, two-year career degrees, and baccalaureate degrees in selected programs. The mission of the College is to provide high-quality educational programs and services that are affordable and accessible to a diverse community of learners. For more information, visit  www.broward.edu.
students
Community Partnership
Job Opportunities
In-demand training