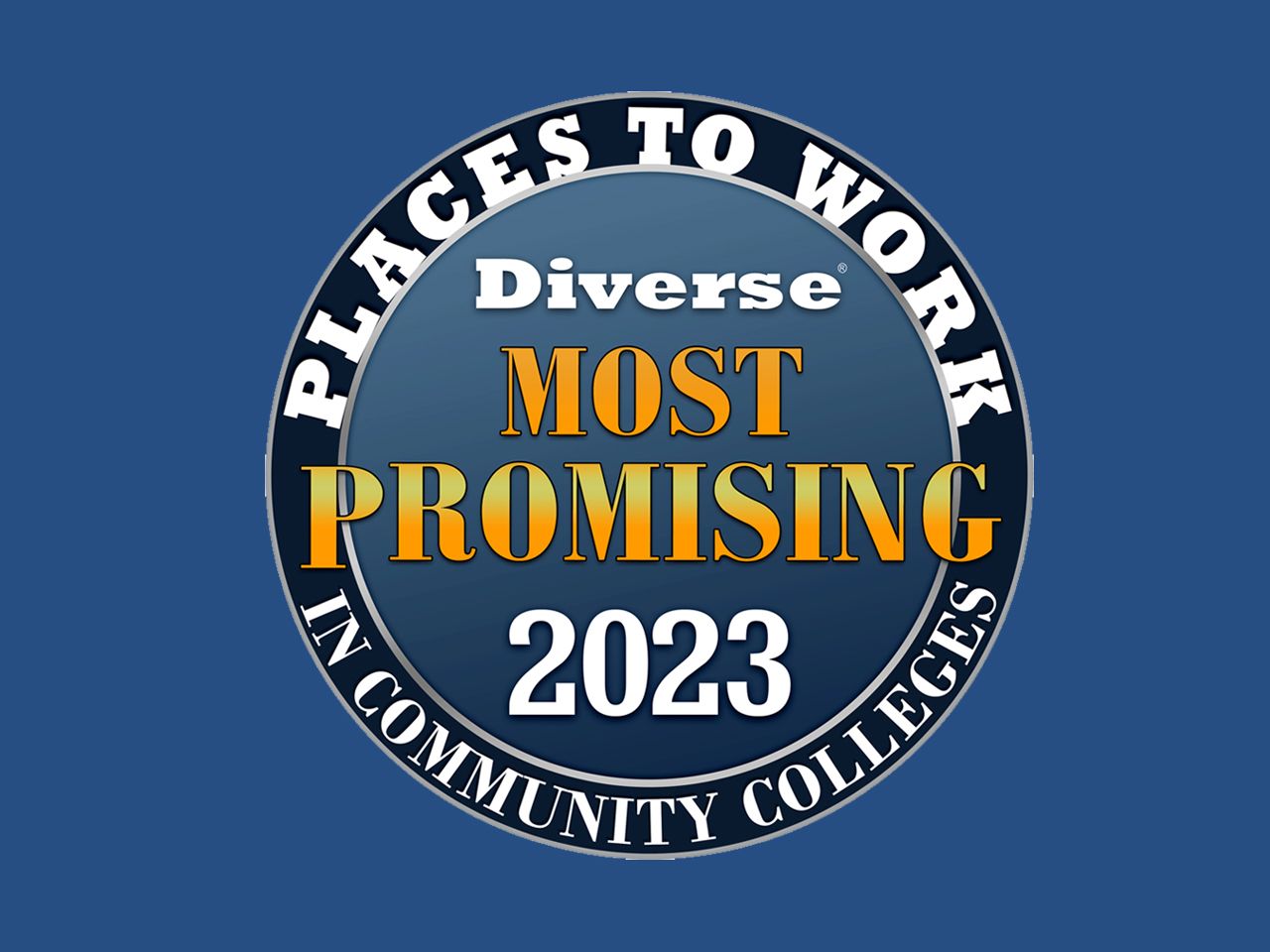 Broward College Again Receives Recognition for Exemplary Workplace Standards
Press Releases

| 15 June 2023 less than a minute
FORT LAUDERDALE, FLA. (June 15, 2023) – For a second consecutive year, Broward College was recognized by Diverse: Issues in Higher Education and the National Institute for Staff and Organizational Development (NISOD), as a 2023 Most Promising Place to Work in Community Colleges (MPPWCC).
"We are so honored to be named again as one of the Most Promising Places to Work in Community Colleges by Diverse Issues in Higher Education," said Gregory Adam Haile, J.D., president of Broward College. "This award acknowledges Broward College's talent activation efforts, which include elevating the best ideas regardless of where they come from and strengthening our ability to attract and retain top talent by improving development opportunities and increasing objectivity in compensation practices. By empowering our most valuable assets, our people, we are positively impacting our students and our community. "
The College was featured in the May 25 edition of the magazine, which can be viewed here. The College received its official recognition during NISOD's annual meeting, May 28 to 31, in Austin, Texas.
Focusing on workplace staffing practices and work environment, the Diverse research team uses a web-based survey approach to examine categories such as family friendliness, salary and benefits, and professional development opportunities to determine the winners.
This recognition is attributed, in part, to the College's Culture Transformation Plan, as it demonstrates that the College's strategies are aligned with ensuring the well-being of its workforce, student and stakeholders.
"For the last four years, we have committed to ensuring that we strengthen our culture of well-being and care for our Broward College family," said Sophia Galvin, vice president, Talent and Culture. "This is a recognition of our continued commitment to these values." 
If you're interested in what our growing team has to offer, visit www.broward.edu/jobs/.
-B.C.-
ABOUT BROWARD COLLEGE:
Serving approximately 56,000 students annually, Broward College provides residents with certificate programs, two-year university-transfer degrees, two-year career degrees, and baccalaureate degrees in selected programs. The mission of the College is to provide high-quality educational programs and services that are affordable and accessible to a diverse community of learners. For more information, visit  www.broward.edu.
Community
Jobs
Job Opportunities
Career