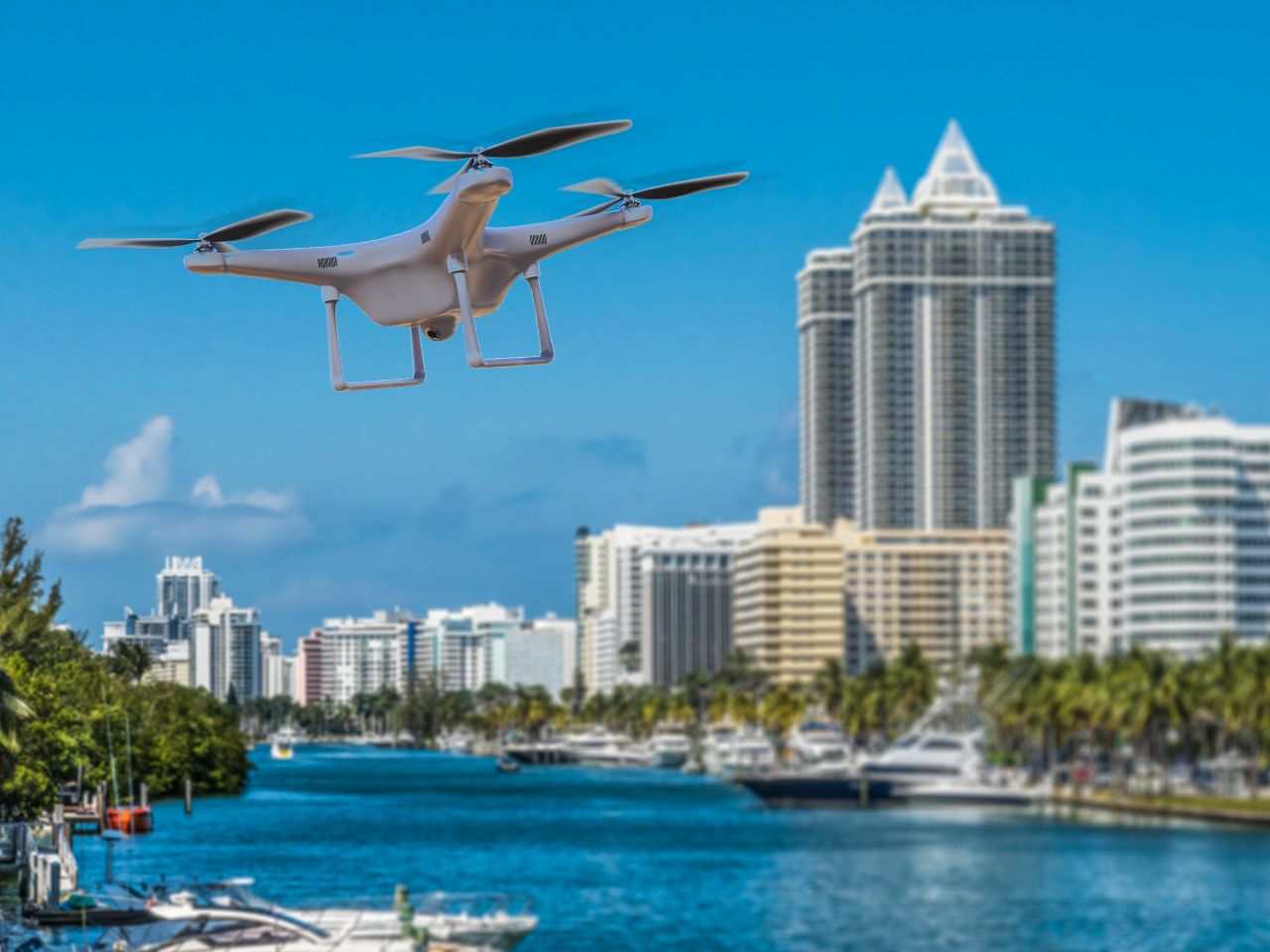 $454,000 Grant from National Science Foundation Helps Broward College Use Drones to Enhance Aviation Training
Press Releases

| 21 August 2023 | 2 min read
FORT LAUDERDALE, FLA. (August 21, 2023) -- The National Science Foundation (NSF) has awarded Broward College more than $450,000 in grant funding for the Drones to Aviation Pathway (DAP) Project. The grant is designed to support the development of a comprehensive program focused on increasing access to avionics careers for underrepresented students.
"Aviation remains one of the most in-demand fields for career professionals across the United States," said Dr. Mildred Coyne, senior vice president, Workforce Education and Innovation. "We are grateful to the NSF for this investment that allows us to introduce high school students to the field, while meeting the employment needs of the industry." 
The DAP Project utilizes the popularity of drones to interest a younger generation in avionics degree pathways, through programs that can lead to careers as pilots or air traffic controllers. In the United States, avionics careers have mandated early retirements. Air traffic controllers are required to retire at 56, pilots at 65. In addition, thousands of certified pilots are projected to retire yearly over the next two decades, underscoring the need for a younger generation of technicians across avionics careers. The Drones to Aviation Pathway Project targets this workforce gap by allowing Broward County students to explore opportunities within the aviation industry and acquire valuable skills, licenses, and credentials.
The project is divided into two fundamental components:
Experiential Learning: Includes the Adapted After School Curriculum, introducing drone technology to Miramar High School rising seniors. In addition, the Summer Boot Camp Curriculum allows incoming Broward College freshmen to earn stackable credentials, leading to college credits that may be applied to the Avionics Associate of Science degree.
Associate of Science Avionics Drone Mechanics Track: Allows Broward College students and Broward UP™ participants to earn credits, work towards obtaining FAA certifications, and establish the foundation for lasting careers in the aviation industry.
Spearheaded by Broward College faculty experts, the DAP Project will also collaborate with Miramar High School, Florida Memorial University, and The University of Florida. This multifaceted partnership also extends to active involvement from diverse community organizations and business representatives deeply vested in the aviation industry. These partners bring their expertise, resources, and perspectives to enrich the project's outcomes and ensure its alignment with the ever-evolving needs of the industry.
The DAP is the second grant the College has received to support aviation training this year. In May, the FAA awarded Broward College a $500,000 grant to support workforce development in the aviation industry through the Drone Racing Operations and Navigation Education (DRONE) Project.
-BC-
ABOUT BROWARD COLLEGE:
Serving approximately 56,000 students annually, Broward College provides residents with certificate programs, two-year university-transfer degrees, two-year career degrees, and baccalaureate degrees in selected programs. The mission of the College is to provide high-quality educational programs and services that are affordable and accessible to a diverse community of learners. For more information, visit  www.broward.edu.
students
Workforce Education
Community
Partnership
Job Opportunities
Training
In-demand training