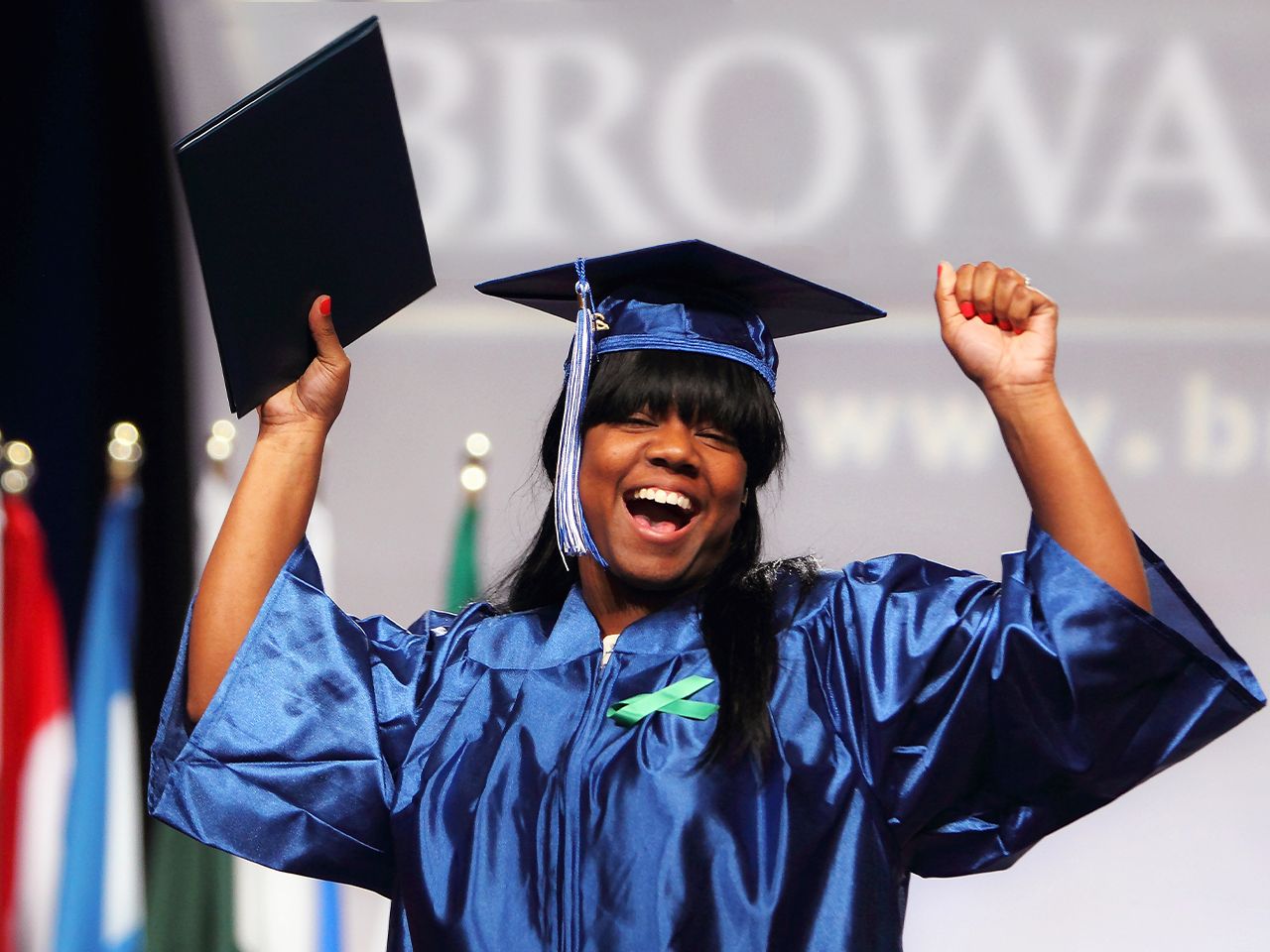 Broward College Announces Pledge2Success Scholarship
Press Releases

| 14 August 2023 | 1 min read
Program fills the gap when financial aid award falls short
FORT LAUDERDALE, FLA. (August 14, 2023) – Broward College is proud to unveil the Pledge2Success Scholarship, a scholarship program to empower the community through guaranteed access to higher education. The scholarship provides a significant benefit for graduating high school students and their families. The Pledge2Success Scholarship, which is designed as a "last dollar" scholarship,  launches this fall and provides free tuition, after applying financial aid or other scholarships, for up to 75 credit hours. Funding can be used towards an Associate of Arts, Associate of Science or Associate of Applied Science degree for up to seven semesters for Broward County residents with an adjusted gross family income of $82,000 or less.
"The Pledge2Success Scholarship is a game changer for our residents and underscores our commitment to our community," said President of Broward College Gregory Adam Haile, J.D., "Broward College was recognized in 2022 by the U.S. News and World Report Best Colleges as having the Least Debt Acquired by Students in Southern Regional Colleges. Notwithstanding our recognition for being affordable, we know that there are residents who, even with the assistance of financial aid, cannot cover tuition expenses. This scholarship will help them bridge that gap."
To be eligible for the 2023-24 academic year scholarship, candidates must be 2023 graduates from a Broward County school with a minimum 2.0 GPA. All students interested in the Pledge2Success Scholarship must apply for financial aid. As a "last dollar" scholarship, Pledge2Success covers tuition costs remaining after applicable state or federal financial aid and other scholarships.
The application deadline for the Pledge2Success Scholarship is set for October 30,  2023. To be eligible for the Pledge2Success Scholarship, students must meet the following requirements:
Graduate from any Broward County public, private or charter high school or eligible Broward County homeschool in 2023
Apply to Broward College
Complete a 2023-2024 Federal Application for Federal Student Aid (FAFSA) with an annual adjusted gross income at or below $82,000
Maintain full-time status at Broward College (Earn 30 credits per academic year). Academic advisors will assist students in planning their credit enrollment for each term 
Qualify for Florida in-state tuition
Register for fall 2023 and/or spring 2024* classes at Broward College. *Students who start in spring must work with an academic advisor to meet the 30-credits over three consecutive terms.
To learn more, participate in an in-person or virtual information session, visit broward.edu/pledge for more information. 
-B.C.-
ABOUT BROWARD COLLEGE:
Serving approximately 56,000 students annually, Broward College provides residents with certificate programs, two-year university-transfer degrees, two-year career degrees, and baccalaureate degrees in selected programs. The mission of the College is to provide high-quality educational programs and services that are affordable and accessible to a diverse community of learners. For more information, visit  www.broward.edu.
Admissions
students
Associate Degree
Broward College Students
Student Support