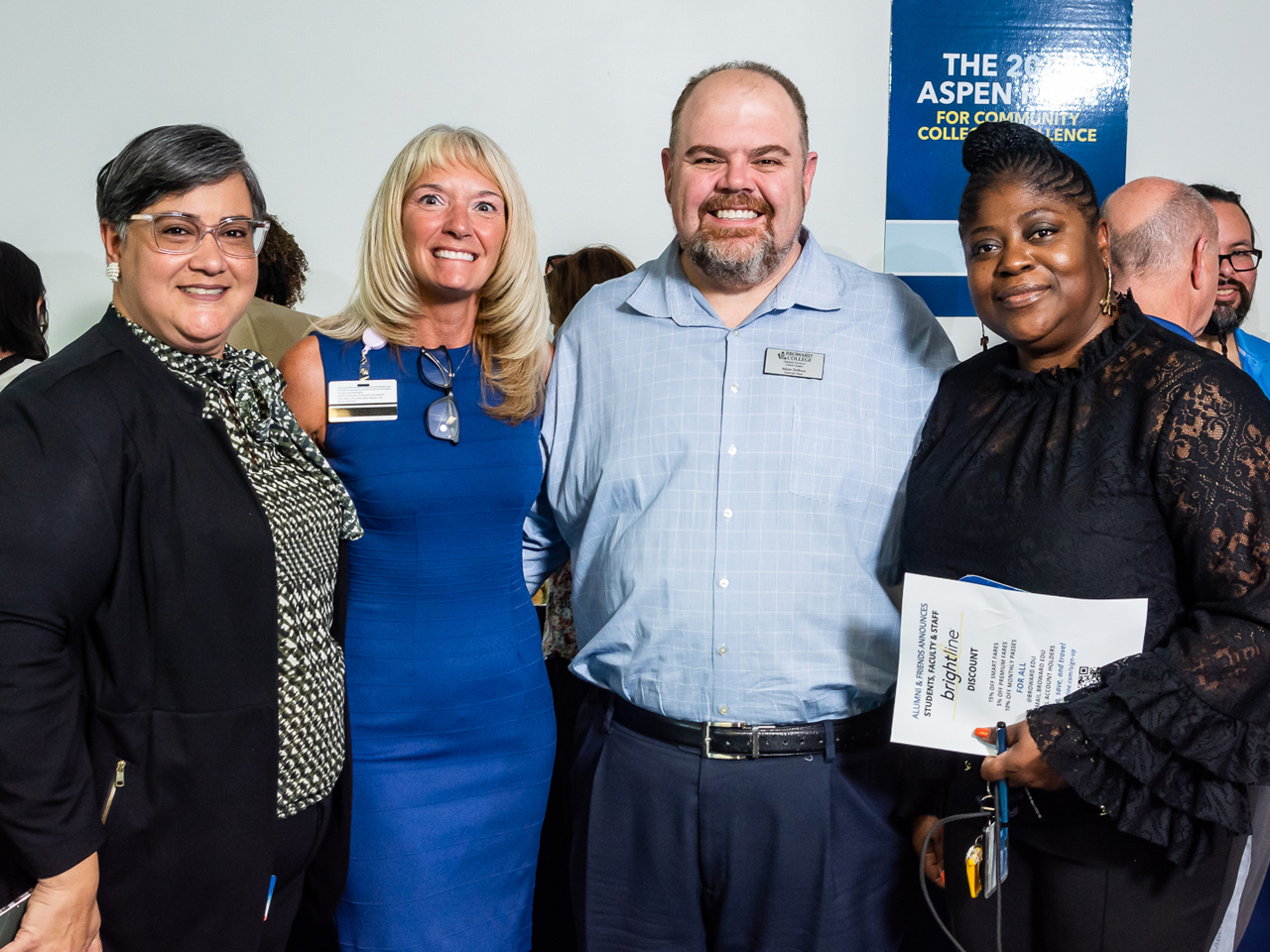 What a Wonderful Workplace: Broward College Named a Best-in-State Employer by Forbes-Statista
News

| 31 August 2023 | 2 min read
It is no secret that Broward College offers its students a top tier education; experience for a fraction of the cost of other colleges in the area. For proof, just look to Broward College's recognition as a finalist for the Aspen Prize for Community College Excellence and its position as Number One for Least Debt Acquired by Students in the Southern Region by U.S. News & World Report. Both awards speak to the College's reputation as an educational and economic innovator.
But it's not just the students who are excelling and racking up accolades as of late. Recently, Broward College was named to Forbes' list of Best-in-State Employers for 2023, appearing with 89 other Florida businesses from across all industries with more than over 500 employees. For Broward College faculty, staff, and administrators, the ranking solidifies what they have long known: that Broward College is as committed to the satisfaction of its employees as it is to transforming students lives and enriching our diverse community.
The list, compiled by Forbes with assistance from the market research firm Statista, surveyed 70,000 workers at companies in all 50 states and the District of Columbia. Rankings were based on responses from employee participants, who were asked if they would recommend their company or organization to family friends. Participants were also asked to weigh in on issues ranging from working conditions and  diversity to compensation packages, potential for development, and company image.
Notably, Broward College is the only state college from Florida of the nine Florida institutions in the education category.
"We are extremely proud of this recognition. It validates our commitment to creating the very best employee experience where authenticity, respect, and personal development are celebrated," said Sophia Galvin, vice president of Talent and Culture at Broward College. "It's our dedicated employees who fuel our mission to transform student lives through quality, affordable education, and meaningful work opportunities."
The College's workplace environment was recognized by several other prestigious organizations in 2023, including being named a 2023 Most Promising Places to Work in Community Colleges (MPPWCC) award winner by the National Institute for Staff and Organizational Development. Broward College also received a Platinum Level Mental Health America Bell Seal for supporting and fostering workplace mental health and a Gold Level Healthy Workforce Designation from Cigna.
This is the second time Broward College has been named to a Forbes-Statista list, having been recognized as a Best Midstate Employer in 2017.
Broward College has consistently earned top marks for its track record of outstanding education in high-demand fields, success in identifying opportunities to promote one-year certificates in current and emerging industries, and dedication to serving all backgrounds, including minorities and veterans. For a more complete list of awards and rankings, click here.