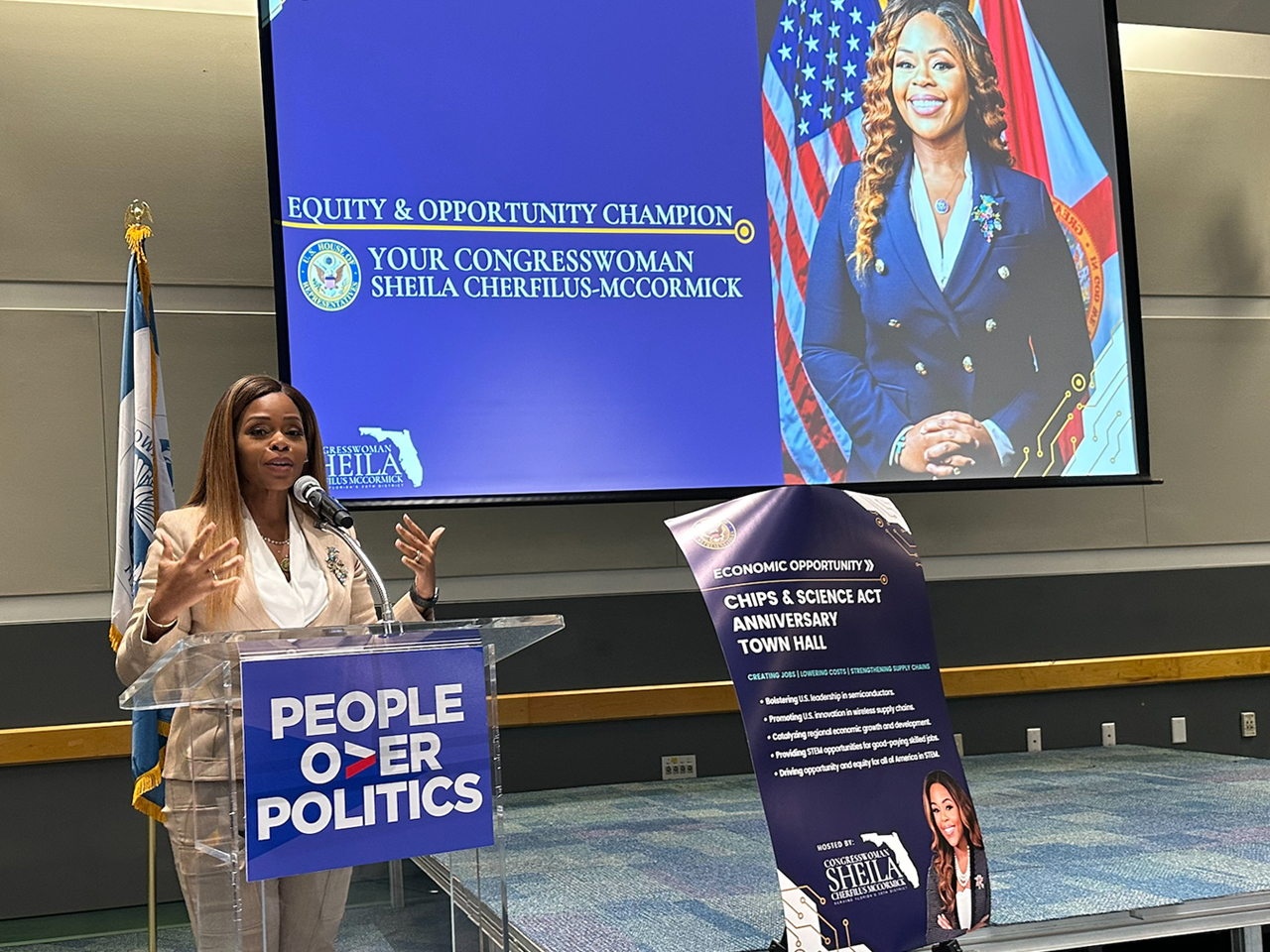 Broward College Selected for $3 Million Grant to Expand Internet Access
Press Releases

| 08 September 2023 | 2 min read
Program will address digital divides in underserved areas.
FORT LAUDERDALE, FLA. (September 7, 2023) – The Department of Commerce's National Telecommunications and Information Administration (NTIA) has awarded Broward College a $2,999,996.77 grant as part of its Connecting Broward UP Communities Pilot Program. The funding will expand community technology hubs, upgrade classroom technology, and increase digital literacy skills. Grants totaling more than $33.5 million went to 12 minority-serving colleges and universities in 10 states.
"Access to high-speed Internet service will create incredible opportunities for the members of our community that need it most," said Kareen Torres, vice president of Workforce Innovation and Education. "We are so grateful for the Connecting Broward UP Communities program, and all the possibilities it will unlock. Preparing our students and community with the skills, the devices, and the capacity needed to reap the full benefits of our digital economy is only the beginning."
The CMC Internet for All initiative will connect everyone in America with affordable, reliable high-speed Internet service. This program specifically directs $268 million from the Consolidated Appropriations Act of 2021 for expanding high-speed Internet access and connectivity to eligible Historically Black Colleges or Universities (HBCUs), Tribal Colleges or Universities (TCUs), and Minority-serving institutions (MSIs).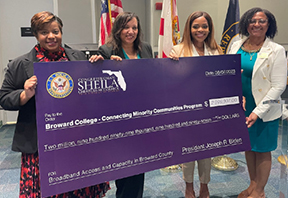 Congresswoman Sheila Cherfilus-McCormick presented the check to Broward College at a town hall event celebrating the one-year anniversary of the bipartisan CHIPS and Science Act, which was enacted to enhance STEM opportunities for minorities.
"In today's day and age, high-speed internet service cannot be a luxury only available to a select few," said Cherfilus-McCormick. "This federal funding will help Broward get online, particularly in communities that have often been left behind."
Broward College will use this grant to support its Connecting Broward UP Communities project. The project aims to promote broadband adoption, access, and capacity at Broward College and ensure all residents in the targeted anchor communities have access to broadband service. 
The Broward UP Communities Project will:
Identify areas within Broward and the anchor communities that lack the availability of broadband Internet services.
Develop a website/app to provide residents with information on broadband access.
Establish a Tech Squad of qualified technicians and staff to implement the project.
Expand broadband networking capacity and digital technology for remote education and distance learning.
Develop an agreement with a broadband Internet provider for bulk purchase of services for residents.
Expand access points within the anchor communities, including leveraging BC's mobile application unit, to ensure access to broadband access and technology equipment and devices (laptops, computers, tablets, distance learning equipment, wiring, and hotspots).
Develop and provide digital training and workforce education.
Expand capacity of the IT department.
Evaluate and collect data to document best practices for a replicable and sustainable program.
-BC-
ABOUT BROWARD COLLEGE:
Serving approximately 56,000 students annually, Broward College provides residents with certificate programs, two-year university-transfer degrees, two-year career degrees, and baccalaureate degrees in selected programs. The mission of the College is to provide high-quality educational programs and services that are affordable and accessible to a diverse community of learners. For more information, visit  www.broward.edu.