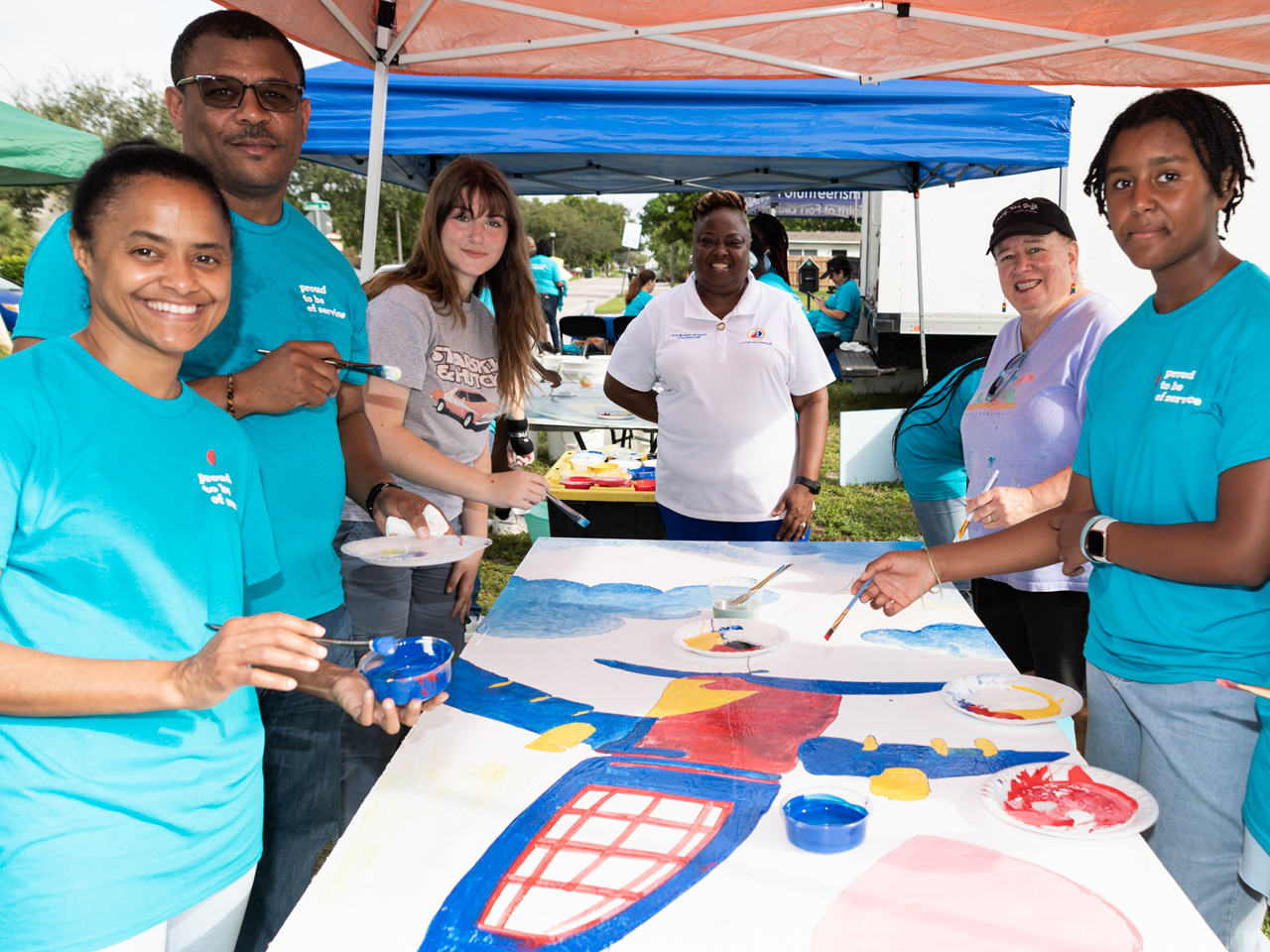 Faculty and Staff Paint the Town for BC Cares Volunteer Event
People

News

| 19 October 2023 less than a minute
More than 75 Broward College faculty and staff members turned out on October 14 to revitalize an abandoned building in Fort Lauderdale's Historic Sistrunk community. Volunteers, including Broward College alum and District 3 Vice Mayor/Commissioner Pamela Beasley-Pittman, installed painted panels, painted new panels, painted the exterior of the building, and cleaned up the surrounding neighborhood.
In partnership with the City of Fort Lauderdale and Brushstrokes for History, a nonprofit that raises awareness of history and celebrates communities through art, the event is one of the regularly scheduled BC Cares volunteer opportunities organized throughout the county.
The newly-painted building is housed in Sistrunk Boulevard's Cone Plaza, named for business leader and community activist William J. Cone.
Are you a faculty or staff member at Broward College who wants to give back to the community? Find out more about the next BC Cares volunteer opportunity in partnership with Action for Literacy and The City of Fort Lauderdale on December 3.