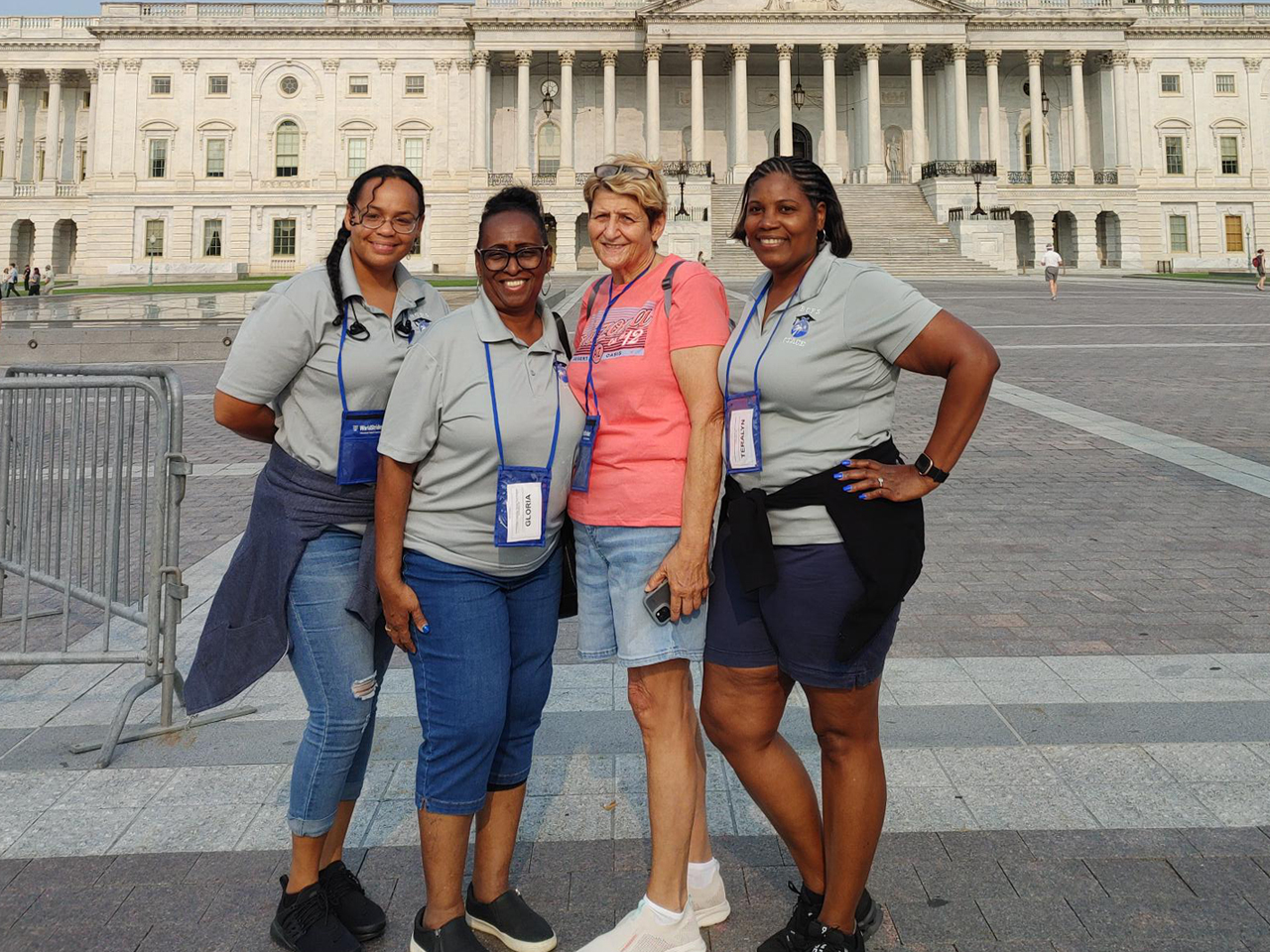 Empowering Tomorrow's Public Servants: A Journey through Washington, D.C.'s Civic Treasures
Guest Editorials

| 02 November 2023 | 1 min read
By Dr. Stephanie Etter, vice provost, Academic Services and Learning Resources
The Broward College Institute of Leadership and Civic Engagement (ILCE), created through the Florida Civic Literacy Excellence Initiative and Career Pathways Grant, spent the summer making sure public high school teachers were ready to teach the new Civics Career Academy curriculum launching in schools this fall. In addition to a one-week professional development course developed and facilitated by Broward College Professors Dr. Dominque Charlotteaux and Dr. Isis Silva, as well as a Project Management Ready industry certification bootcamp, Broward College hosted a professional development trip to Washington, D.C., for a team of 26 teachers and staff.
Embarking on a transformative journey, the Broward College Civics Career Academies' Teacher Travel Program ventured into the heart of Washington, D.C. Guided by a passion for civic engagement and public service, this group of educators embarked on a captivating exploration, discovering the rich tapestry of history, culture, and governance that defines the nation's capital and the foundation of our government. The professional development trip served as a profound exploration of public service and history.
The trip offered educators the opportunity to tour the U.S. Capitol Building and learn about the branches of government within. A visit to the U.S. National Archives reinforced the profound importance of the documents and ideals that our democracy was built on, providing teachers with a wealth of resources that can be used in the classroom. Numerous museum visits and photo stops, including the National Museum of American History, the National Museum of African American History, the White House, and multiple war memorials, provided numerous opportunities to reflect on the various branches of our government, the challenging and inspiring narratives of our national history, and the relationship that all of these things have to serving our country through a career in public service and the importance of civic engagement.
The Civics Career Academies launched at 10 Broward County Public High Schools in August 2023 gave high school students a unique chance to learn about public service and make a difference. Public service leadership, effective communication, project management, and career research coursework will help students become civic-minded leaders in their chosen career fields.
For more information on the Broward College Institute of Leadership and Civic Engagement, the Civics Career Academies or the ten high schools participating this fall, please visit www.broward.edu/civicengagement.
ABOUT BROWARD COLLEGE
Serving approximately 56,000 students annually, Broward College provides residents with certificate programs, two-year university-transfer degrees, two-year career degrees, and baccalaureate degrees in selected programs. The mission of the College is to provide high-quality educational programs and services that are affordable and accessible to a diverse community of learners. For more information, visit www.broward.edu.