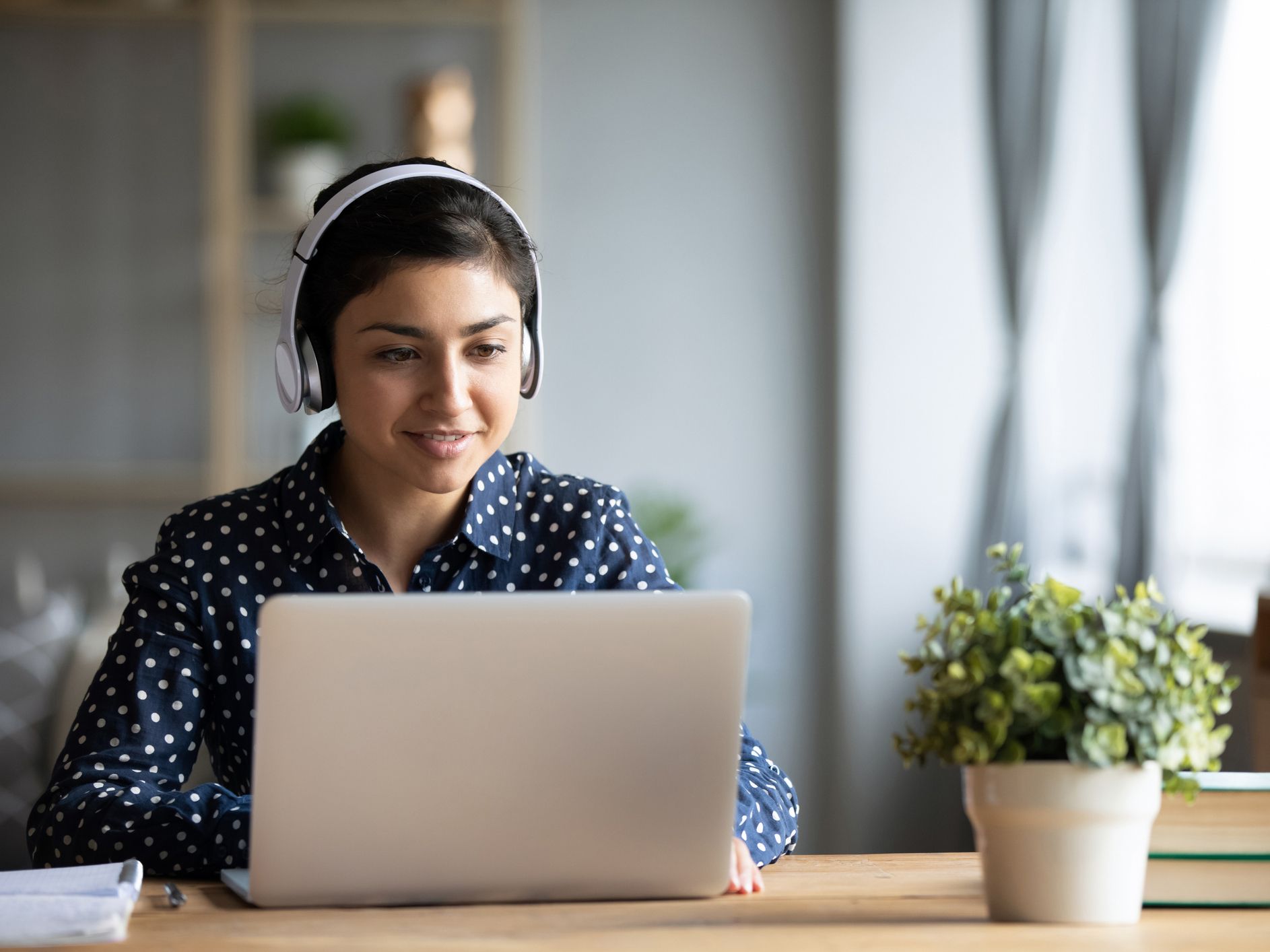 Remote and Online Learning – Succeeding This Fall Semester
Tips

| 31 August 2020 | 3 min read
Amid the COVID-19 health crisis, Broward College continues to prioritize the health and safety of students, faculty, and staff by operating in a remote learning and work environment the 2020 fall semester. Since the initial transition in March, the College has worked tirelessly to improve the remote learning experience. This includes technical support for students and employees and making student services and resources available. In addition to transitioning services such as the Academic Success Centers, mentorship program, advising, library, and financial aid online, the College has also offered a laptop loan program.
Faculty and students have shared their experience with remote learning and have provided tips for success in this new normal. We also thought you could use a reminder of the difference between remote and online learning.
What is Remote Learning?
The first step towards successfully completing this fall semester is understanding the difference between an online and remote course. Broward College is offering both options during this semester. Remote learning is synchronous, which means that students and faculty meet at a determined day and time for a live lecture via a predetermined video conferencing tool such as Blackboard Connect or Zoom. 
On the other hand, an online course is asynchronous, allowing students to go at their own pace, logging in whenever convenient, although there are still established deadlines for assignment completion. Most online courses only require the use of D2L.
Tips from Your Peers
Peter Stein, an education major who has taken both on-campus and online courses during his time at the College, shared several tips for his peers. Among them, he mentioned the importance of keeping a schedule.
"Just because you're at home doesn't mean you're on vacation," he explained. "It's important that you have a schedule similar to when you were taking on-campus classes and that you stick to it."
He also encourages fellow students to remain present during remote learning. "It's like you're in the classroom. You have a question? Ask it! And try to ask it in the public forum, because you never know when you are going to ask a question that someone else was thinking," Peter says. Check out his video with more tips on remote learning.
Tips from Your Faculty
Associate Dean of Academic Affairs for Arts, Humanities, Communication and Design pathway, Priscilla Suarez, who also serves as an online expert, provided helpful tips for students struggling with remote learning.
"A big part of student success in remote learning comes down to building strong communication with your faculty to make sure you know exactly what the expectations are from both sides," she says. Additionally, she encourages students to carefully read their syllabus and refer to it often. "Your syllabus is your guide. In remote learning, it's crucial because it lists all the software you may need, and any special instructions such as compatible browsers for your labs, the formats accepted by D2L, and such." 
Additional Tips on Self-care
Don't forget that to succeed academically, it is essential to take care of yourself first. Before you put in practice the classroom tips we shared, make sure that you're prioritizing your physical and mental health by getting adequate rest, exercising, and eating well.
Also, pay close attention to the comfort of your study space by choosing a comfortable chair, minimizing clutter, and avoiding distractions from your electronic devices. Consider using the Do Not Disturb mode. Keep a to-do list at hand to refer to and keep yourself on track. Remember to stay positive and take a break occasionally. Meditation a few minutes a day will also keep you from feeling overwhelmed and exhausted.
Visit broward.edu/coronavirus for a complete list of the resources available and the latest information on the COVID-19 pandemic.