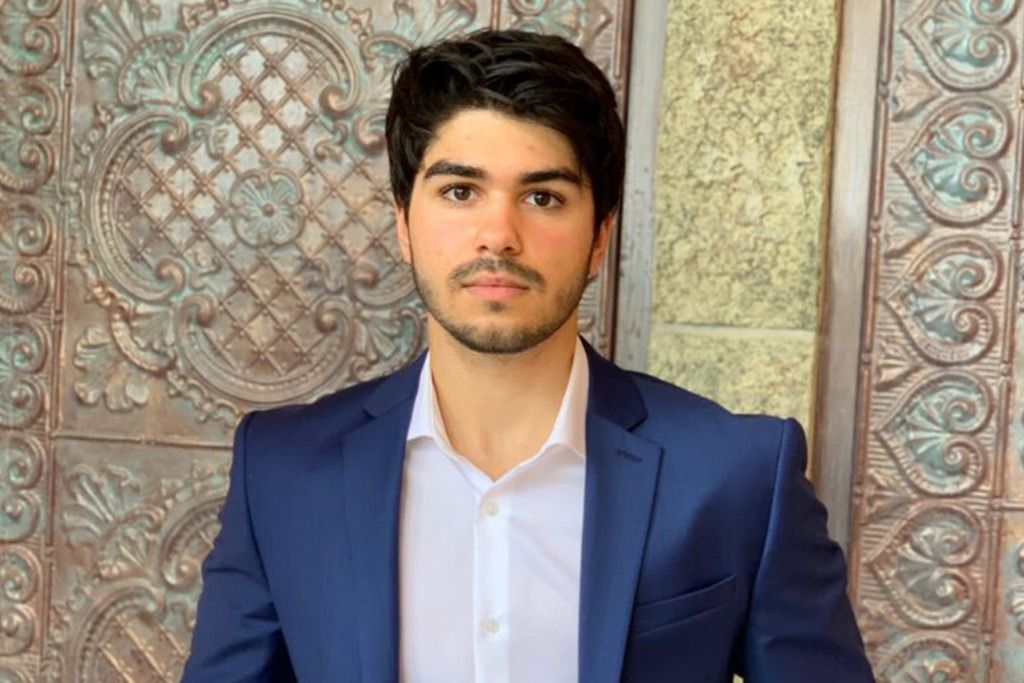 Armin Akbarpur Dehkordi: Broward College Honors College Opens Doors to Academic Scholarships
People

| 13 April 2020 | 4 min read
He moved to a new country, completed his final year of high school, and is weeks away from earning his Associate of Arts degree and transferring to the university of his choice with a full scholarship, all in less than three years. For 19-year-old Armin Akbarpur Dehkordi, his post-secondary academic journey has moved as quickly as this summary, and he has no regrets thanks to the opportunities he received at Broward College.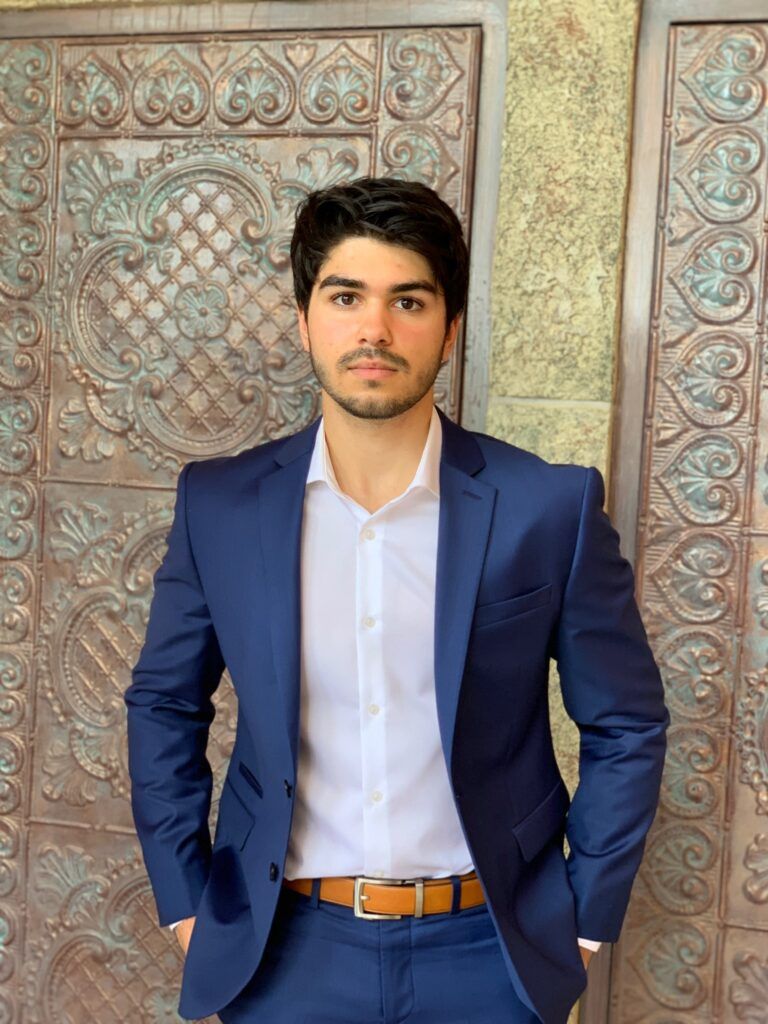 Armin is one of seven Broward College Seahawks selected for the 2020 All-Florida Academic Team, which recognizes outstanding students for their academic achievement, leadership, and service to the community. The scholarship also guarantees full tuition for his transfer to Florida International University (FIU) in the fall.
If you ask Armin, he doesn't consider himself an extraordinary student. He's disciplined and works hard, but seizing the opportunities available is what brought him to this point. Born and raised in Germany, he and his family relocated to the U.S. in the summer of 2017, where they settled in the City of Hollywood. He always dreamed of attending college in the U.S. So, he was excited for the opportunity to complete his final year of high school at South Broward High School but wasn't sure what was next. He didn't understand the college system or how to apply. He recalls completing a lot of applications as he tried to figure his way around. Then he heard about JumpStart at Broward College, which allowed him to register for courses the summer he ended high school. It meant giving up a part of his summer, but being ahead of his peers.
Broward College as a pathway to academic success
Armin, who plans to pursue sports medicine, says he chose Broward College for several reasons, including affordability and accessibility. "My first choice would have been Florida International University, and it is still the four-year institution of my choice," says Armin, who wants to stay close to family. "But, I chose Broward College because I didn't want to put a financial burden on my parents."
Not a native English speaker, he was encouraged by his cousins to start his post-secondary studies at a college instead of going directly to a four-year institution. Listening to his diction during our conversation, you couldn't tell. But, Broward College has done more than strengthen his communication skills. His excitement increased as he shared his College experience. From faculty and staff who are accessible and encouraging, Armin feels he has gotten far more opportunities at the College than if he had gone straight to a university.
Joining the Robert "Bob" Elmore Honors College opens doors to scholarships  
Armin's most significant achievements have come through his involvement in the Robert "Bob" Elmore Honors College, where he currently serves as the vice president for the Honors Student Committee (HSC) on the A. Hugh Adams Central Campus. "I kept hearing about the benefits of joining the Honors College at any institution from my cousins who had gone to another college," he says. "So, I decided to check out the website and then visited their office on one of the campuses." Shortly after being accepted to the Honors College, Armin received the IRM's scholar award, which covered most of his tuition at Broward College. Then in March, he was recognized among the PTK recipients of the All-Florida Academic Team. Only 116 students across the state were selected from the 27 state colleges.
It's not only the scholarships but also the wealth of learning opportunities inside and outside the classroom that makes the Honors experience one to be treasured. "They have a great staff. The team is always available and helpful," he adds. His encouragement to fellow students is to explore the opportunities available through the Honors College. Interested students must meet specific requirements and complete an application.
Maneuvering remote learning
Even for a disciplined student like Armin, the transition to remote learning has been challenging. "There are times when members of my family interrupt lectures, and ask for help for certain things in the household. So, it's sometimes hard to make them understand that I am in a class right now, and I can't really help." There's also the challenge of being in the same place and not knowing when to set aside time to study. His solution is scheduling and making sure he keeps a calendar that includes even time to take breaks. He also relies on coping mechanisms such as exercise, meditation, reading, and playing games.
But Armin thinks despite the challenge; remote learning has some benefits. "The professors are very forthcoming, and I see many of my instructions going the extra mile to make sure students succeed, so reach out to them and let them know when you need assistance."
You, too, can explore the opportunities offered through the Robert "Bob" Elmore Honors College. If you are in your final year of high school and want to hear more about Broward College JumpStart, click here.