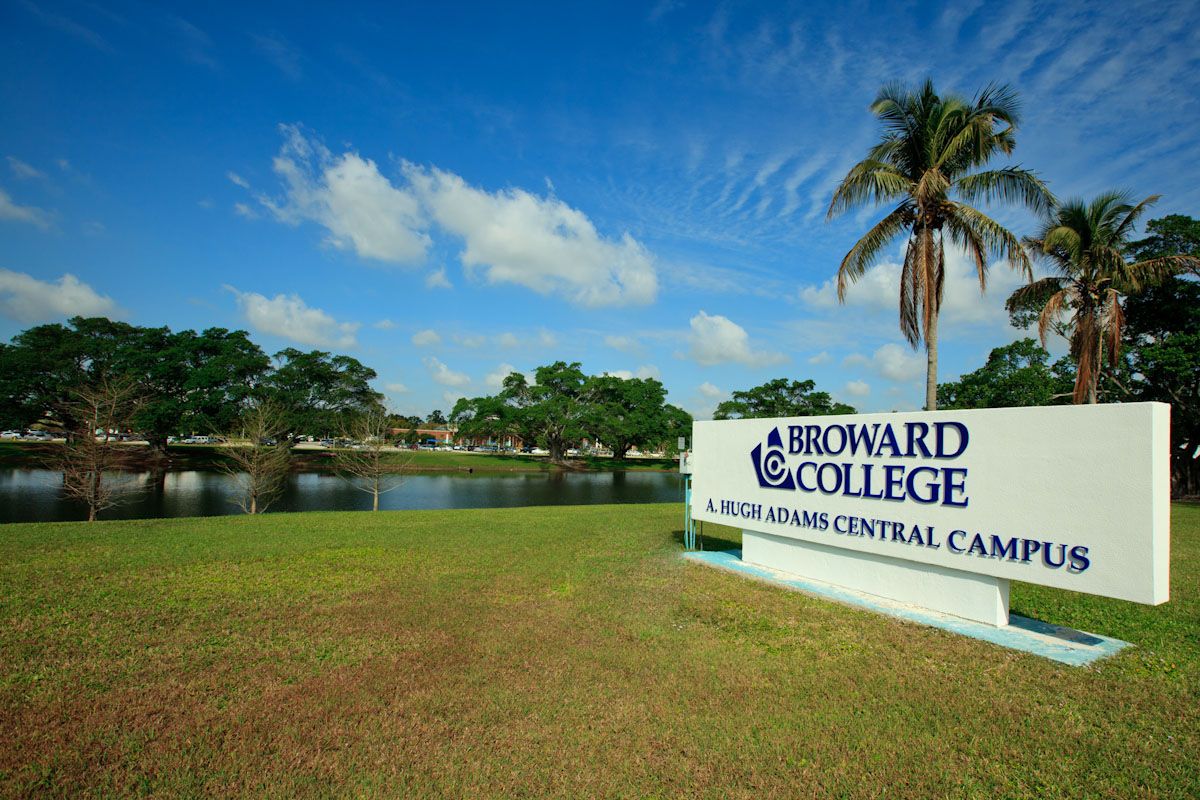 Choose Broward College – Don't Delay Your College Dreams During COVID-19
20 July 2020 | 4 min read
Amidst a global pandemic, many college students in America are rethinking their educational plans. While some colleges and universities have announced their plans for reopening with face-to-face instruction for fall, some students are uncomfortable going on-campus. Some students are facing financial hardship due to the economic impact of COVID-19. Still, others are unsure of how the career they have chosen will fit into a post-pandemic economy. 
These factors all influence the decision for returning students and recent high school graduates who have found themselves considering the postponement of their college dreams. Thankfully, not all hope is lost. 
Broward College will offer most of its courses through remote instruction through the fall term to protect its students, employees, and community. The College is also amplifying its resources and initiatives geared towards student success. 
We sat down with Tron Lippett, assistant director of enrollment, to discuss some of the reasons you should make Broward College your post-secondary institution of choice, and how the College is helping students maintain their academic path during the pandemic. 
High-Level Education 
Despite the current challenges, explains Lippett, Broward College continues to offer the same quality education through remote learning thanks to the outstanding faculty. "We have subject-matter experts teaching at Broward College.  These are authors and established professionals with years of experience who bring real-world knowledge and exceptional instruction. That's one of the main reasons our students are successful," he says. 
"It's important to mention that Broward College is a nationally recognized institution," explains Lippett. "We have received many accolades during the last decade, and one that we are always proud to talk about is the Aspen recognition. We have been named one of the top ten best colleges in the nation multiple times, and these recognitions speak to the level of education and services we provide our students daily." 
Supporting our students 
Transitioning to a remote  learning and operational  environment required moving all services to virtual engagement as well. Despite some challenges, Broward College quickly found ways to provide students with everything they need. 
"During this crisis, we knew that we had to support our students more than ever. It was critical to provide them with the same resources they are accustomed to while on campus, through a remote platform," says Lippett. "It is our duty to equip them with tools such as the Academic Success Center, the Peer Leadership and Mentoring programs, financial aid, and many other services that will guarantee their success." 
He explains that the College continuously works to improve services based on comments and input from students. "We know that there is always room for improvement, so we do our best to be on top of the issues that may arise to tackle them as quickly as possible. And we have received a lot of positive feedback. One of the things we are most proud of is that we can provide speedy service. We are using an online platform called QLess, and we have been able to keep wait times to five minutes or less," he says. 
Same Education for Less 
Broward College is also known for its affordability. The College has been named the most affordable college in Florida by University HQ and ranked as one of the top colleges in the nation to have the lowest debt upon graduation by U.S. News Short List. 
One of the most significant advantages of attending community colleges often boils down to saving money. State colleges are an excellent option for students hoping to attend major universities to pursue a bachelor's degree.  
"At a time when many students are finding it difficult to go back to college for economic reasons, it is important to remind them that they can take the same General Education courses they would at Florida State University, for instance, for a fraction of the cost at Broward College. And, there is a guaranteed transfer to one of our state universities," says Lippett. 
Additionally, Broward College grads are getting a higher return on investment. A recent study conducted by the American Institute for Research showed that Broward College graduates are the highest earners in the state compared to their peers from similar programs in other institutions. This was also confirmed in a 2020 study by Florida TaxWatch, which shows the increased earning potential of a Broward College graduate. 
Prepare Now to Take Advantage of the Economic Upturn Later 
"Lastly, I think it's important to remind everyone that we must not lose hope or stop trying when we see obstacles in our way. Regardless of the current difficulties, we must continue to stand and find our way towards our dreams," says Lippett. 
Studies show the significance of a college education for the job market, and how college graduates fare better than their counterparts with high school diplomas. During the 2007 Recession, the most recent economic downturn in our history, data collected by the U.S. Census Bureau, showed that only 6.8 percent of recent college graduates were unemployed compared to 15.7 percent of high school grads. A research conducted by Georgetown University, Center on Education and the Workforce, Americas Divided Recovery: College Haves and Have-Nots, 2016, showed that 99 percent of the job positions created since the Recession have gone to college graduates.  
Ready to enroll at Broward College, or talk to one of our specialists? Email Bcrecruiting@broward.edu for any questions or concerns you may have. You can also visit www.broward.edu/qless for additional help regarding admissions. 
Remote Learning vs. Online Learning