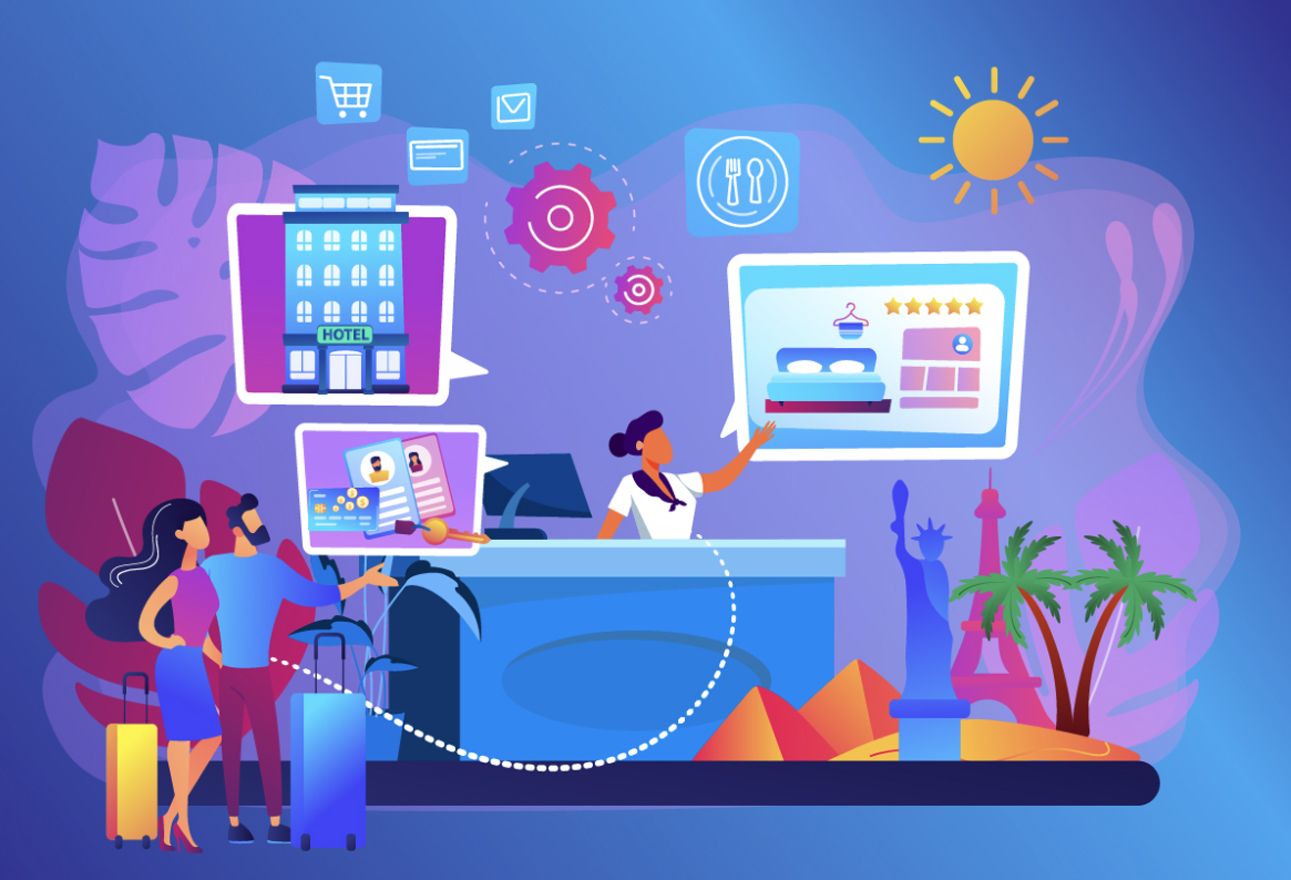 Hospitality and Tourism Industry Rebound From the Pandemic Creates Great Option for a Career
News

| 17 March 2021 | 2 min read
In a world pre-pandemic, hospitality and tourism were among the most promising industries to pursue a career, especially in Florida. Once the pandemic hit in March of 2020, the industry was one of the hardest hit, experiencing massive layoffs worldwide.
Since the slow reopening of businesses across the nation and traveling restrictions lifted nationally and internationally, the hospitality and tourism industry is on a path to recovery. According to several experts on employment trends and outlooks interviewed by Forbes, things look promising for 2021, especially considering the impact of the COVID-19 vaccines. The Employment Outlook Survey, conducted by ManpowerGroup, revealed that hospitality and tourism is the industry with the most robust labor market outlook with a 26 percent growth.
Hot Jobs and Employers
In South Florida, the hospitality and tourism sector is one of the largest employers as the location is a favorite hotspot for tourists to visit year-round. Despite being hard-hit by the pandemic, the outlook for recovery for the industry in Florida during 2021 is quite positive, as confirmed by Visit Florida data. The Employment Outlook Survey also showed that cities in Florida, such as Cape Coral, stand at the top of cities with the strongest job outlooks (42 percent). They rely heavily on hospitality.
According to Fortin Jean-Pierre, district director of Career Services at Broward College, the industry is hiring for positions general manager, assistant manager, front desk agent, and restaurant manager. Marriott International Incorporated, Jetro Holdings LLC, and Restaurant Brands International are the top employers in the area.
Get Started with Broward College
Broward College already has the best industry training for anyone wishing to pursue a career in hospitality and tourism. In 2019, the College partnered with the Motwani Family to revitalize the Hospitality and Tourism program and establish the R. Motwani Family Academy of Hospitality and Tourism Management. With their involvement, the family seeks to help students through their industry connections to help them secure internships, raise scholarship funds, and develop practical field opportunities.
Students who choose to pursue their Associate degree at Broward College can seamlessly transfer to Florida International University's Chaplin School of Hospitality & Tourism Management to continue their education thanks to the articulation agreement between the schools.
In addition to the Associate of Science in Hospitality and Tourism, Broward College also offers an associate degree in Culinary Arts Management, and Technical Certificates in Rooms Division Management, Guest Services Specialist, Food and Beverages Management, and Event Planning Management.
Begin your journey to a rewarding career in hospitality at Broward College.
Enroll
today.
Associate Degree
Job Opportunities
Career
COVID-19 Recovery
New Program
Broward College Students