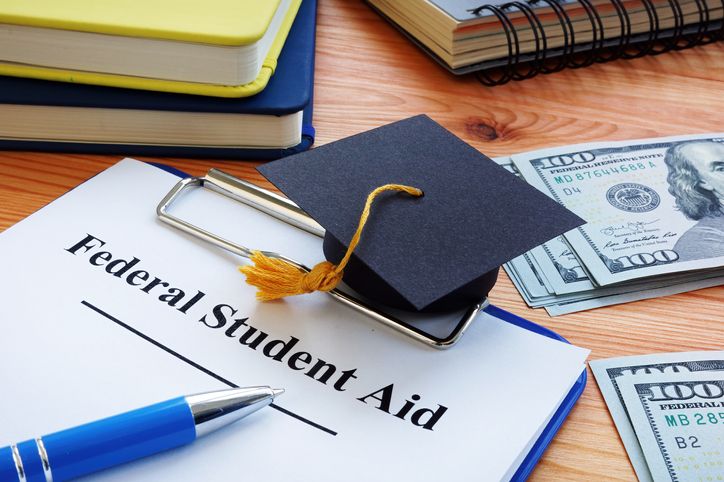 Red Flags – All You Need to Know to Resolve Them
Tips

| 06 August 2021 | 2 min read
Students sometimes come across red flags, especially when applying for financial aid when submitting college applications. While this may seem a bit frustrating, knowing what they are and how to clear them can help make the process a lot less stressful. We put together these Frequently Asked Questions that can help guide can help you in the process.
What are red flags?
Simply put, red flags in an application mean there are missing documents or information needed to complete your application. Red flags are also an indication that your application will not be processed until the College's Financial Aid office receives all requirements.
Why are red flags used?
The College cannot process your application with unresolved red flags, and it's important to understand the reason behind it. Missing, inconsistent information or documentation on your can result in additional verification by the Department of Education. According to the National College Access Network, this process results in about 25 percent of applicants selected for verification dropping out of the process altogether.
To avoid this, the College red flags the application before it's even processed to ensure that FAFSA forms are correctly completed and all documentation is provided, ensuring an easier verification process for applicants.
Where do I see the red flags?
When you log into your myBC account, they will appear on the Financial Aid 'Application Status' page for review if you have red flags.
How do I resolve red flags?
Each red flag will show you how to address the issue when you click on the 'document details' button. You will find an explanation of what you need to do in each case.
What can I do if I need help?
There is a possibility that you may need to reach out to a financial aid officer or another College official to get help to resolve a red flag. There are multiple ways to get help without having to physically visit an office on campus. . First, you can call the office at 954-201-2330 to speak with department representative 24/7 or join a virtual line through QLESS to speak with an Financial Aid advisor Monday through Thursday between 9 a.m. and 3 p.m. or Fridays from 11 a.m. to 2 p.m.
Additionally, you can ask questions through Sammy Seahawk via the chat option on the bottom right corner of our website, Broward.edu.
What about a face-to-face appointment?
If you prefer to speak with someone in person, student services, including financial aid advisors, are now back on campus Monday through Thursday from 8 a.m. to 6 p.m. and Fridays from 9 a.m. to 4 p.m.
Remember, whatever the red flag, there is likely a solution to resolving it. Don't give up. We can't wait to see you when classes resume! Our team is here for you.
For more information on Student Resources, Available Services, and more, you can always visit students.broward.edu.
Need more details on applying for financial aid? Check out FAFSA: What you need to know about Financial Aid.
Admissions
students
Student Support