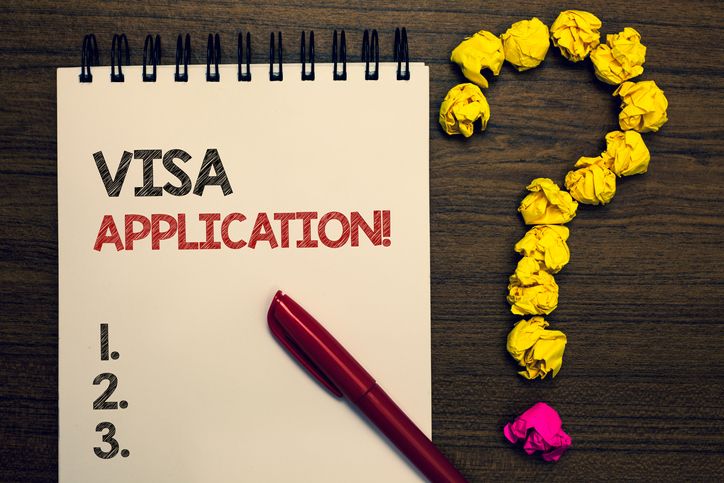 Attention, International Students: Here's What You Do After Receiving your Acceptance Packet
Tips

| 20 August 2021 | 3 min read
Now that you have applied to Broward College and received your acceptance packet, we are excited to assist you in the final steps in welcoming you to the Seahawk Nation. Here's what you do next.
Applying for the student visa
Once you have received your immigration documents from Broward College, namely the I-20 form, you must apply for the student visa at the U.S. Consulate in your country of citizenship.
Fill out the Online Nonimmigrant Visa Application (Form DS-160) and print the application form confirmation page to take with you to your interview. You must upload your photo while completing the form
Schedule your interview – Please note that wait times for interviews may vary depending on location
Pay the $160 non-refundable visa application fee. If your visa is approved, you may need to also pay an issuance fee if applicable to your nationality
Make sure to collect all documents necessary and pay the Student Exchange Visitor Information System (SEVIS) fee before your appointment at the Embassy.
What document must I take to my interview?
Passport – Your passport must be valid for at least six months beyond your period of stay in the U.S.
The Form DS-160 confirmation page
Your application fee payment receipt
Photo – A printed photo is required if you failed to upload it while completing the DS-160
I-20 form provided by your school – Your school official and yourself must sign the form
The consular officer may request additional documentation. This may include but is not limited to:
Education documents such as transcripts, diplomas, degrees, and certificates from schools you have attended. They can also request standardized tests scores required by your U.S. school.
Financial documents , including proof you have funds to cover all your educational, living, and travel costs
Home-country connections such as proof of family-owned business, family property deeds, and possible job opportunities upon graduation in your home country.
What is the SEVIS fee?
The SEVIS fee is required for all foreign nationals who wish to pursue a full course of study at a college, university, or language training institution in the U.S. If you have been issued an I-20, you must pay the one-time fee, which funds the Student and Exchange Visitor Program and SEVIS. The SEVIS fee must be paid online or by mail. You cannot pay it at the U.S. Embassy or the port of entry. You must take the I-797 receipt form to your visa interview, whether you pay online or by mail.
How do I prepare myself for my visa interview?
In addition to collecting the required documentation for your interview, you must understand how to conduct yourself during your time at the U.S. Embassy. You must be prepared to speak about the following:
Your academic objective – you must be clear on what you wish to accomplish by pursuing your program of interest, be able to state your professional goals, and why you chose Broward College
Explain how an international education will help you in your home country and why it is better
You must also explain that you are planning on returning to your home country after completing your program of study
My visa has been approved. When can I arrive in the U.S.?
Once your visa has been approved, you may arrive in the U.S. no earlier than 30 days before the start date on your I-20.
What do I do after arriving in the U.S.?
Once you have arrived in the U.S., you must visit the International Student Services Office to provide the following documents:
Health Insurance Coverage
List of documents on page two of your acceptance packet

Original high school document
Original university transcript (if applicable)
Passport
Signed I-20 form
I-94 showing F-1/M-1 immigration status
Student Visa
Signed Immigration Regulation Form (provided in packet)
After showing your required documentation, you may schedule an appointment with a Broward College Academic Advisor to determine the following:
Placement testing (if needed)
Program of study
Class selection
Registration for mandatory orientations
Finally, you may complete the following steps:
Pay for classes: Once you have registered, you must pay for your classes in full before the deadline.
Obtain your student ID: You must visit a Student Life Office.
Do you need additional assistance from the International Student Services Office? You can request information online at isso@broward.edu or call 954-201-7228 Monday through Thursday from 8 a.m. to 5 p.m. or Friday from 8 a.m. to 4 p.m.
Need information on how to apply to Broward College? Check out part one: All You Need to Know to Become a Seahawk. Stay tuned for our third and final part in this International Students info packet: All you need to know about financial resources for international students.
Admissions
students
Broward College Students
Student Support