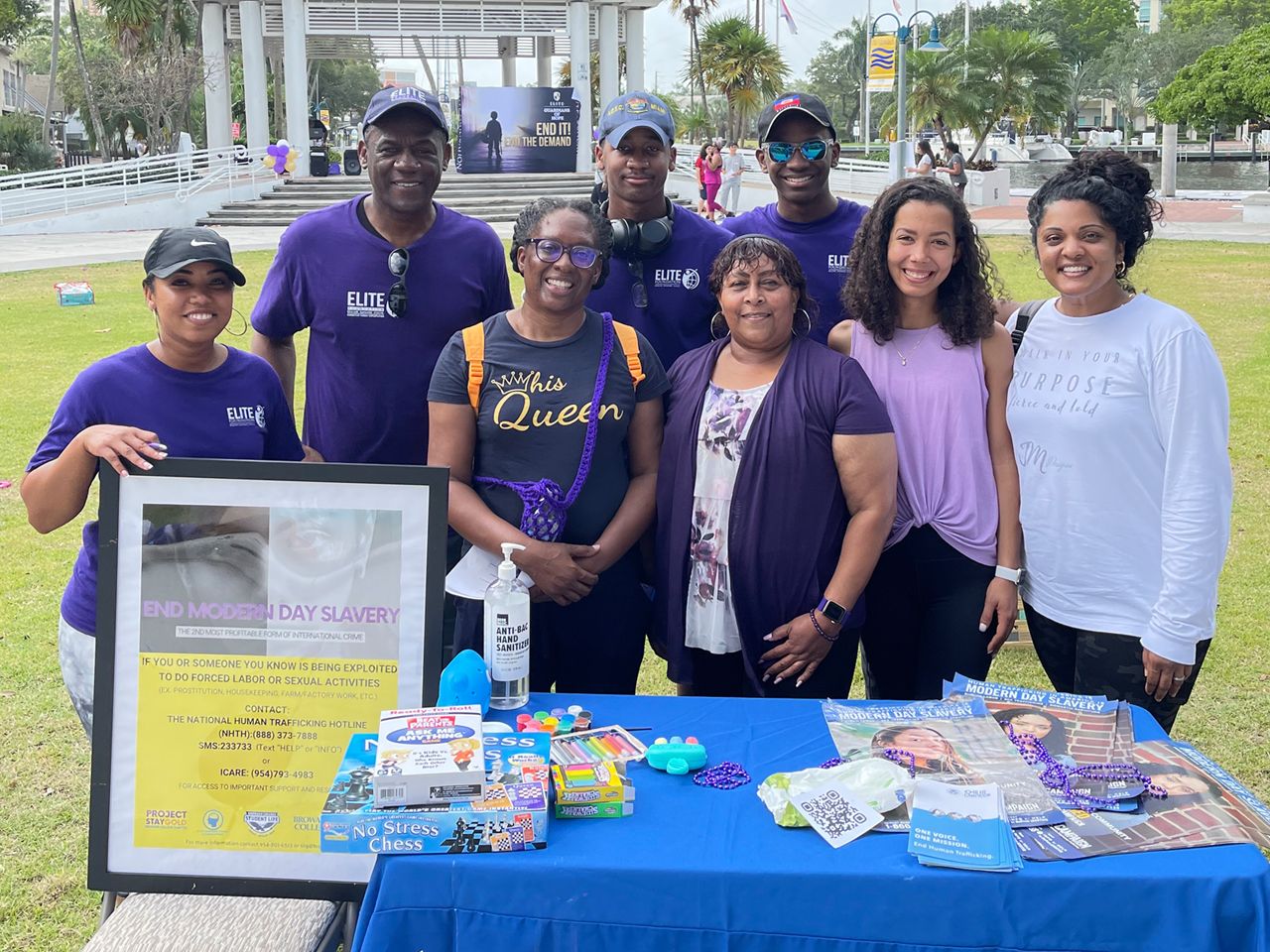 Human Trafficking: Join Broward College in Increasing Awareness and Advocating for Change
Events

| 23 January 2023 | 2 min read
By: Lulrick Balzora, Dean, Social Sciences, Behavioral Sciences and Human Services (SBSHS)
According to the U.S. Department of Education, of the 22,326 trafficking victims and survivors identified through contacts with the National Human Trafficking Hotline in 2019, at least 5,359 were under 18. Many of the underage victims of human trafficking are students in our nation's school system.
Predators tend to target high school and college students because of the uncertainties surrounding their life. According to Maraya Lasinsky, chief advisor for the U.S. Department of Homeland Security, certain risk factors can expose college students more strongly to human trafficking. These factors include being away from their network of friends/family, experiencing financial hardship firsthand, and lacking necessities such as food and a way to pay tuition. Students often fall victim to such schemes when they are in transition and in great need.
Broward College is working hard to support its students and help meet their basic needs by providing holistic care. The College has several initiatives that bridge the divide for its students and create access to necessities like food, medical care, and technology. From the Seahawk Market Place to My College Doctor and the Free Laptops for Students Completing Rapid Credential Programs, the College is one step closer to helping its students before they are in a position where they can become susceptible to human trafficking.
But, even with all the support we provide inside and outside the classroom, we need to educate our students and the community about human trafficking. The College also started a Project Stay Gold (PSG) Club on its Central Campus three years ago. Since its inception at the College, the club has worked on numerous initiatives and collaborated with organizations across the board to raise awareness, advocate for change, and support rescue and prevention missions. In recent years, the club has worked with the Broward College Health Sciences Simulation Center to create scenarios that can help detect human trafficking victims; supported local antihuman trafficking organizations with fundraising drives; helped the  Social Sciences, Behavioral Sciences and Human Services (SBSHS) pathway and Broward College library with campaigns to spread awareness; and joined other student organizations in annual youth empowerment seminars. 
This year, Broward College PSG members, in collaboration with other clubs and organizations, are focused on increasing awareness even further by launching a 5K walk event to build awareness around National Slavery and Human Trafficking Prevention and raise funds for the Social Behavioral Sciences Scholarship that assists students with facing financial challenges. The community is invited and encouraged to attend the 5K Walk for Human Trafficking Awareness on January 28, 2023, at Broward College - A. Hugh Adams Central Campus 3501 SW Davie Road BLDG 19 Davie, FL 33314.  
Most of us would not know how to identify a human trafficking victim or what to do if we needed to help someone being trafficked. Join us as we combat human trafficking by increasing alertness and awareness among our students and community.
For more information and registration, please visit https://www.eventbrite.com/e/5k-walk-for-awareness-registration-451847747777