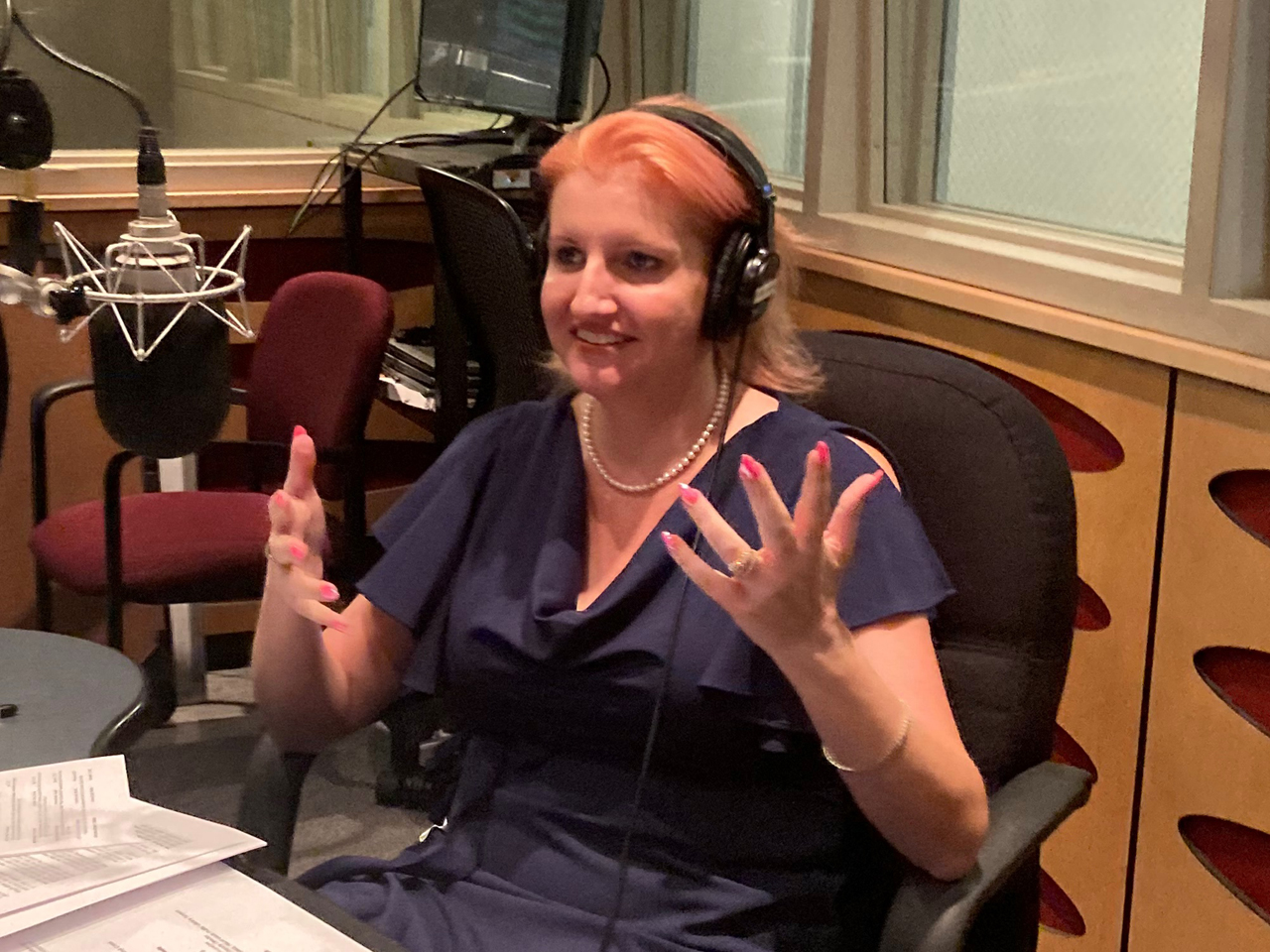 Professor McDermott Matheric Talks Poetry on WLRN
People

| 12 October 2023 | 3 min read
Laura McDermott Matheric, Broward College faculty member and Poet Laureate for the city of Coconut Creek, appeared live on WLRN's human interest talk show SunDial on Tuesday, September 26, to discuss her work and the universality of poetry with the show's host, Carlos Frías. WLRN is South Florida's National Public Radio (NPR) affiliate.
Professor McDermott Matheric, who joined Broward College in 2007, has served for just over a year as the first Poet Laureate of Coconut Creek, and the first poet laureate of any municipality of Broward County. In this role, appointed by the mayor, her fellow "Creekers" reach out to her for things like book recommendations, writing advice, and even general inspiration. Some send her photos on the promise that she will write a haiku in response.
"It's people who love their city, who want the best for their city, and who are exploring ways to express themselves," she said on the show. Inspired by the ideas touted by fellow poets Carolyn Forché and Campbell McGrath of the "poet as witness" and the "poetry of place," she said her poems are trying to capture what it means to be part of this specific niche of the South Florida community.
Originally a business major, Professor McDermott Matheric turned to English and communications after discovering a learning disability and seeking advice from a faculty advisor. She went on to earn a B.A. in Creative Writing at Florida State University (FSU), followed by an MFA in Creative Writing from Florida International University (FIU). She is currently pursuing a Ph.D. in Higher Educational Leadership and Research Methodology at Florida Atlantic University. Professor McDermott Matheric's first book of poetry, Visions on Alligator Alley, was published by Lominy Books in 2015.
Professor McDermott Matheric regularly teaches writing workshops, literature, and leadership courses at Broward College and throughout the community. Each day, she shares a new original poem on her Facebook page. For those just starting out as writers, Professor McDermott Matheric advises beginning with journalling. "With any art form, you do try to find commonality. When you tell your story, it has common ground with somebody else," she said. "By letting yourself be open, you find connection and your own sense of healing."
Before she left the SunDial studios, Professor McDermott Matheric wrote a poem on demand, currently displayed on the studio wall:
A menagerie
of citizens write poems
in shallow creek banks.
Exactly the thing
Coconut Creek needs to drive
Home a good poem.
"I keep going back to the universality," she said. "It's really my aim as an artist to bring everybody in," she said. "You shouldn't read a poem just once. You should read it several times and come back to it because you're going to pick up something out of it each time."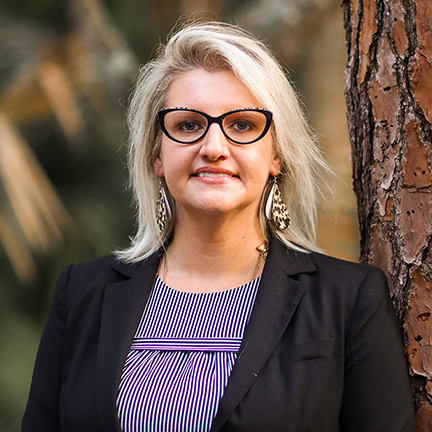 About Laura McDermott Matheric
Laura McDermott Matheric has been a tenured Professor of English since 2010. She serves as the Dual Enrollment Faculty Coordinator for the county. In an eight-year span, Laura was the recipient of the 2014/2015 Wells Fargo Endowed Teaching Chair of Broward College, and then the 2022-2023 Robert Elmore Family endowed Teaching Chair recipient. She was a Conference on College Composition and Communication Professional Equity Project Grant Recipient in 2008 and was awarded the 2012 Paragon Award by the Phi Theta Kappa International Honor Society.
In May of 2021, Laura graduated from the President's Leadership Academy, part of the Leadership Broward Foundation, is an Association of College and University Educators scholar, and a certified facilitator of the Entrepreneurship Leadership Institute.
Interested in the literary arts at Broward College? P'an Ku is the College's award-winning literary and arts magazine, featuring student poetry, fiction, non-fiction, photography, and art in all its forms. Learn more here.