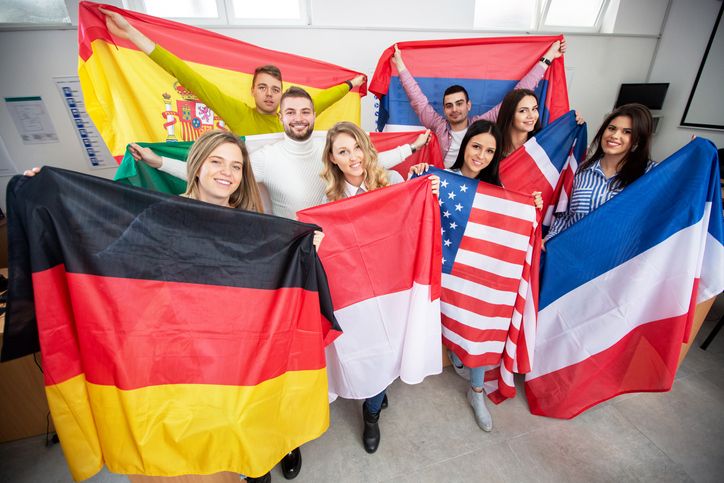 Attention, International Students: Here are the Financial and Additional Resources Available to You at Broward College
Tips

| 23 August 2021 | 2 min read
Now that you are all set and ready to begin your journey as a Seahawk understanding the financial resources available to you is crucial. You are expected to rely on your personal finances or those of your family and sponsors for your time in the U.S. International students do not qualify for federal financial aid. However, you may be eligible for specific scholarships or private aid. Let's explore some of these.
Does Broward College offer scholarships for International Students?
The Broward College Foundation offers scholarships for international students who maintain a 2.5 grade point average (GPA). You can learn more about each scholarship and its requirements through their website. Additionally, some departments and student organizations may have available scholarships for which you qualify. You can learn more about these scholarships here, including the application process, deadline dates, and more.
What about scholarships outside of Broward College?
Private scholarships for international students are very limited and often highly competitive. However, you are encouraged to apply to as many as you wish. Here are some helpful resources when searching for scholarships:
Can I work in the U.S.?
International students are allowed to work in the U.S. either on campus or off campus. However, they are not eligible for work-study positions because they are funded by the federal government.
On-campus employment: Full-time international students with an F-1 visa can work part-time on campus for up to 20 hours per week. You are encouraged to set up an appointment with your International Student Success Coach (ISSC) for more information.
Off-campus employment: Students who have been in F-1 status for more than a year are eligible to work part-time off-campus in Optional Practical Training, Curricular Practical Training, or Off Campus Employment due to financial hardship. You can request more information by speaking to your ISSC.
Does Broward College offer housing options?
Broward College does not offer housing for students. However, the College has partnered with University Pointe, a student development located a few minutes away from the A. Hugh Adams Central Campus, which offers living options, several on-site amenities, and a free shuttle to the campus. You can request more info by reaching out to info@upointedavie.com.
Is there additional information regarding COVID-19 that international students should know?
Broward College is committed to ensuring international students meet all requirements to maintain their visa status by providing classes in the necessary modalities. You can find answers to the most Frequently Asked Questions regarding COVID-19 for prospective and current international students
How can I get in touch with the International Student Services Office (ISSO)?
The ISSO is dedicated to helping you from the moment you begin your application process to Broward College until you complete your program of study. You can always go to the ISSO office located at Central Campus in Building 27.
For admissions information or general questions, contact the ISSO office at 954-201-7228 or email isso@broward.edu.
Did you miss our previous guides on the application process and visa questions? Check out parts one and two of our International Students Help Guides. We are excited to welcome you into the Seahawk family, home to more than 60,000 students each year, including international students from nearly 150 countries.
students
Broward College Students
Student Support