Student Success at Heart – The Sole Focus of Vice Provost Janice Stubbs
People

| 08 September 2021 | 3 min read
Janice Stubbs fell in love with her career before she even graduated college. A Jamaican native, she moved to the United States at 17 years old, right after high school and quickly enrolled at Miami Dade College, where she got her first job in the registrar's office. And that was perhaps the most crucial turning point in her life. It determined her professional path.
"I fell in love with everything Student Services," says Stubbs, who currently serves as the vice president of Student Services. "I loved the entire process, from admissions to registration, to advising. After graduating with my associate degree, I accepted  a full-time position until I moved to Broward College in 1991."
With over 30 years of experience in higher education, VP Stubbs has served Broward College in various capacities and leadership roles in Student Services, including lead dean, dean of students, and  coordinator of admissions and registration.
Determined to Transform Lives
Students, and their success, are the main driving force behind VP Stubbs' leadership approach.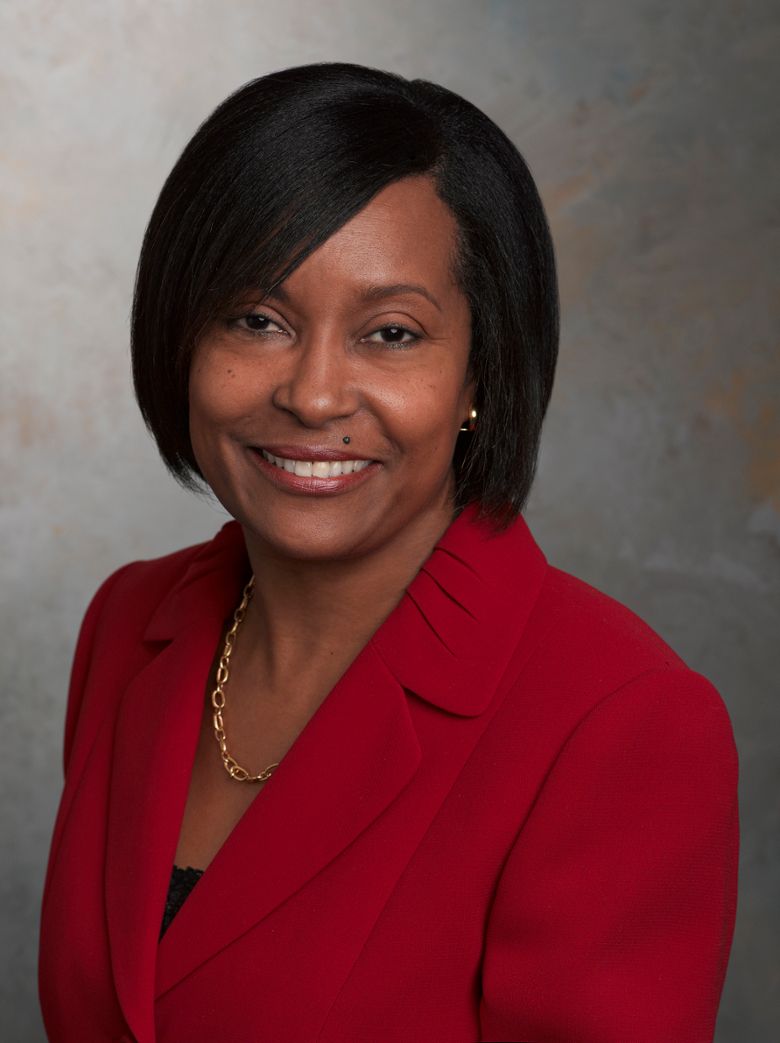 "I love the idea of helping those students who may not even be sure of what they want to do or accomplish. Somehow while guiding them through the entire registration and enrollment process, we can help them to articulate  their life goals and ultimately positively transform their lives," she says.
And that's where Student Services comes into play, for VP Stubbs.
"We offer the wraparound services that support our students inside and outside the classroom, and that's an important job as through education, people can completely change their circumstances. Through specific student support, students can access what they  need to succeed."
The professional experience she gained over the years has allowed VP Stubbs to have close contact with students and this has been vital to her understanding their needs and the best way to address them. Thanks to her leadership, Broward College has implemented a student-centered approach to student services, dramatically improving the college experience.
Strengthening The Community
In addition to her professional responsibilities, VP Stubbs is an ardent supporter of the community. She serves on the Take Stock in Children of Broward County board, a non-profit organization dedicated to breaking the cycle of poverty for low-income, academically qualified students by providing opportunities for post-secondary education.
The remote working environment during the pandemic also allowed her to get involved in the organization's mentorship program, through which she mentors  a student from the College Academy.
"It's an amazing opportunity to not only help these students but to learn from them as well. It's incredible to see how determined they are and to see that your advice and guidance are contributing to their lives," she says.
VP Stubbs also serves on the Louise Bennett-Coverley Heritage Council board, an organization dedicated to the life and work of the Jamaican cultural icon Louise Bennett, a poet, storyteller, and activist.
Beyond the Accomplished Professional
VP Stubbs leads a fulfilling life beyond her career. A mother of two adult daughters, VP Stubbs enjoys the company of family and friends and relaxing activities that balance her demanding work life.
"I love walking on the Hollywood Beach boardwalk  and sometimes I try to see the sunrise from there as well. I find it very relaxing," she says.
She also enjoys reading, listening to podcasts, going to the movies, and visiting museums.
"One of my favorite places to visit is the Perez Art Museum in Miami. I love the art but also sitting outside by the bay." During the COVID-19 pandemic, Stubbs continued to join yoga classes virtually and learned some meditation.
Did you miss our previous leadership profiles? Take a look at Dr. Nasse's journey towards becoming College Provost, learn about Chief of Staff Isabel Gonzalez's passion for adventure, and get to know our General Counsel, Lacey Hofmeyer.
Broward College Employees
Broward College Leadership
Student Support